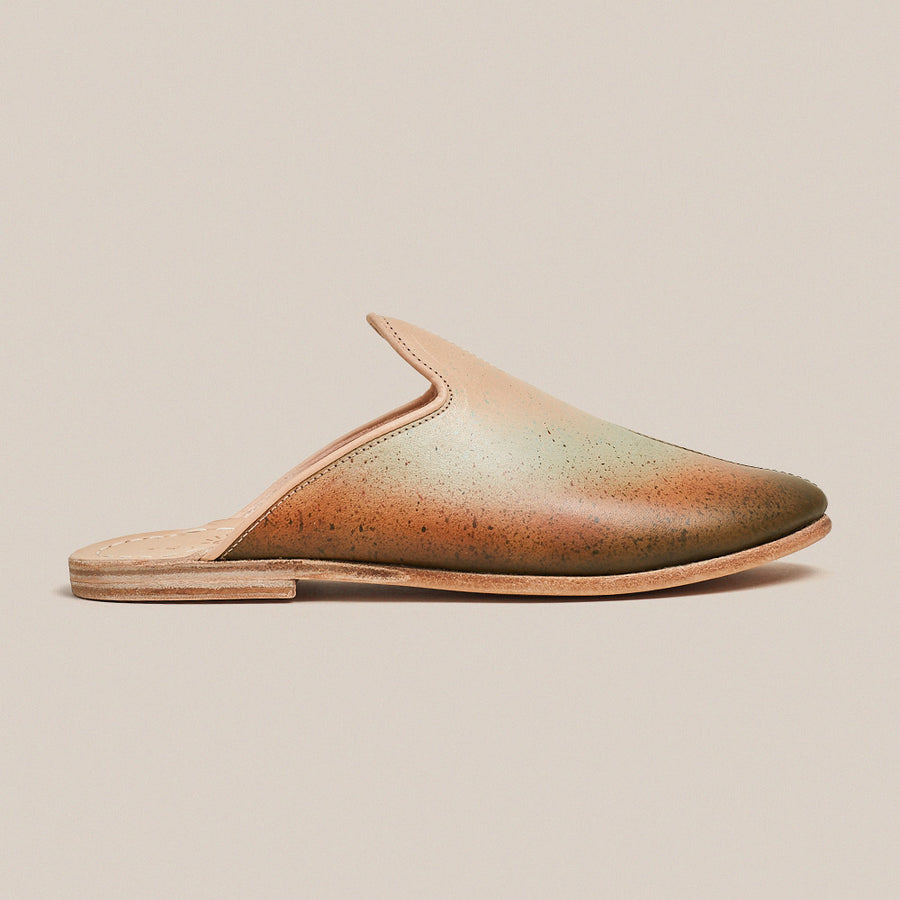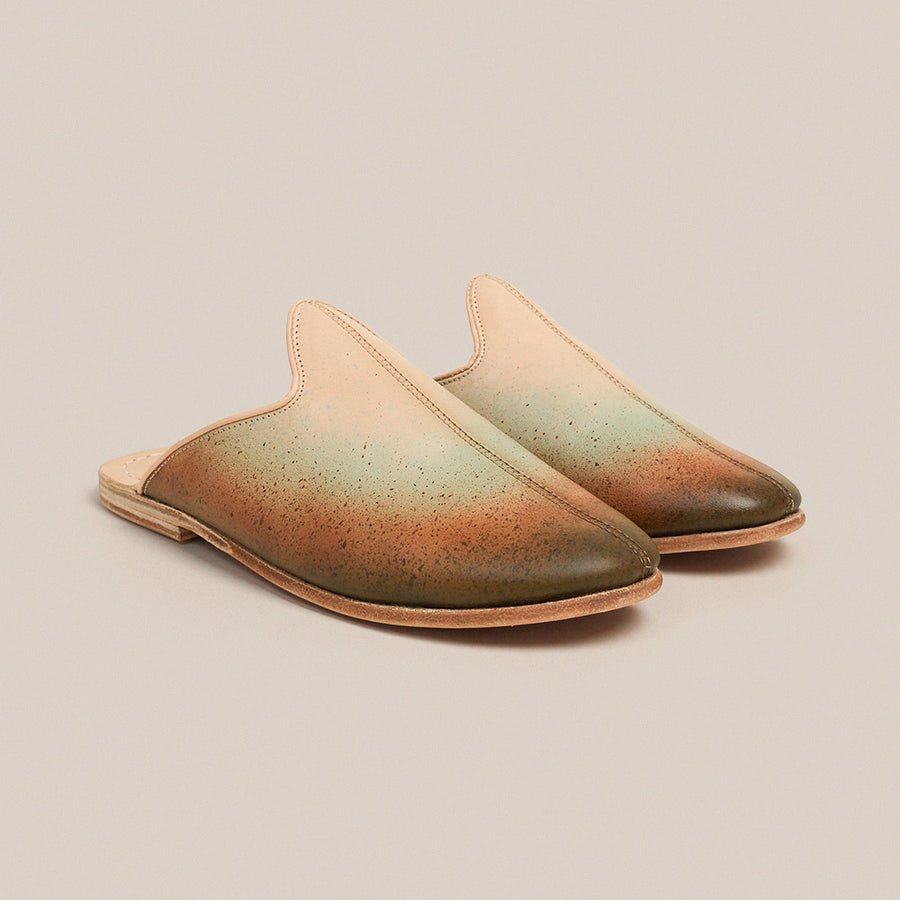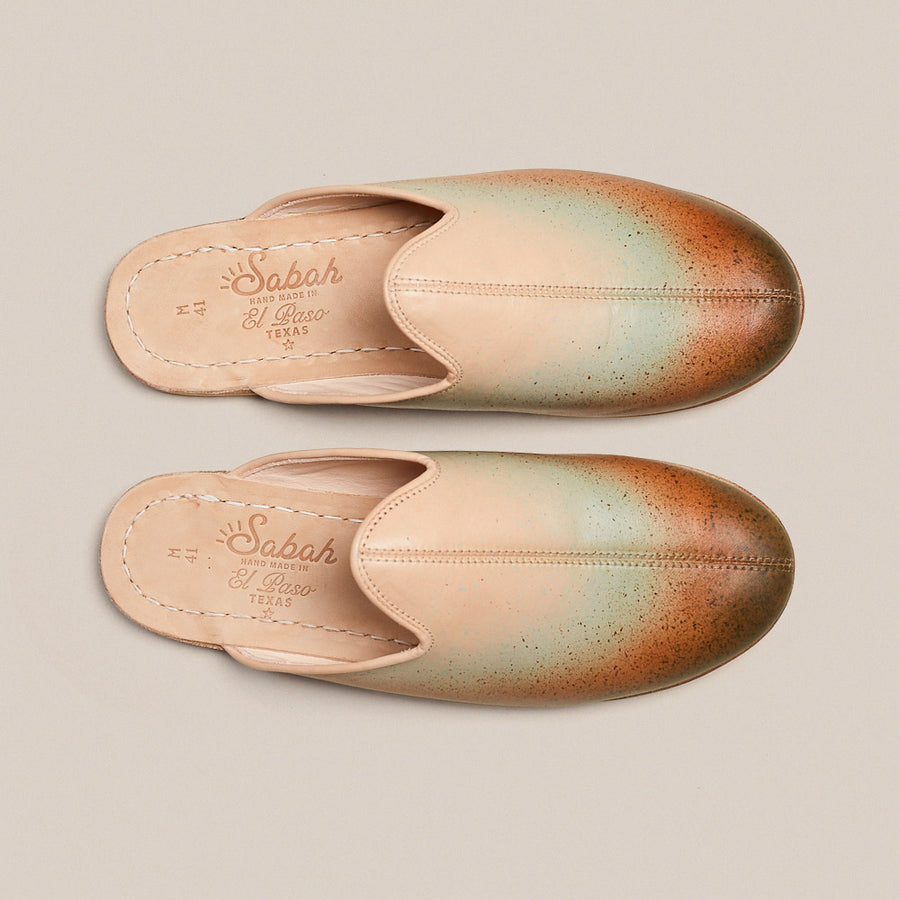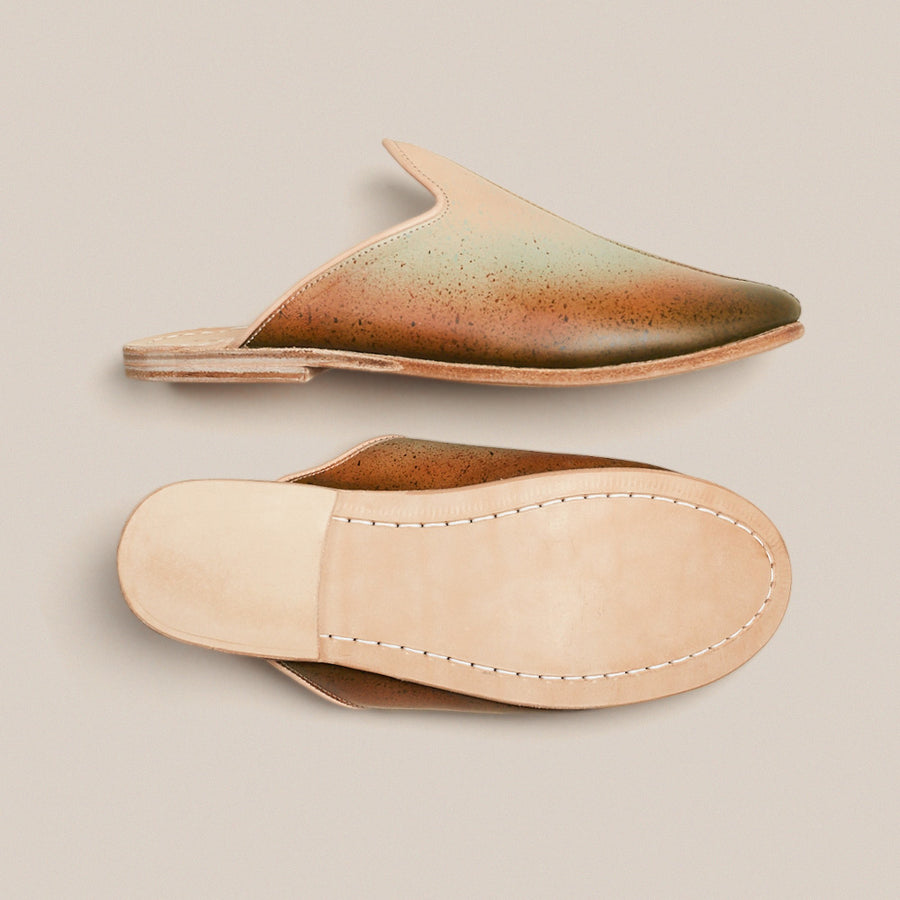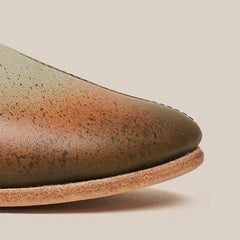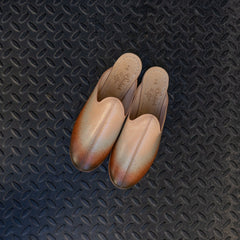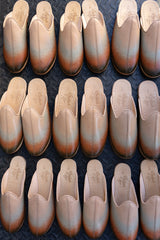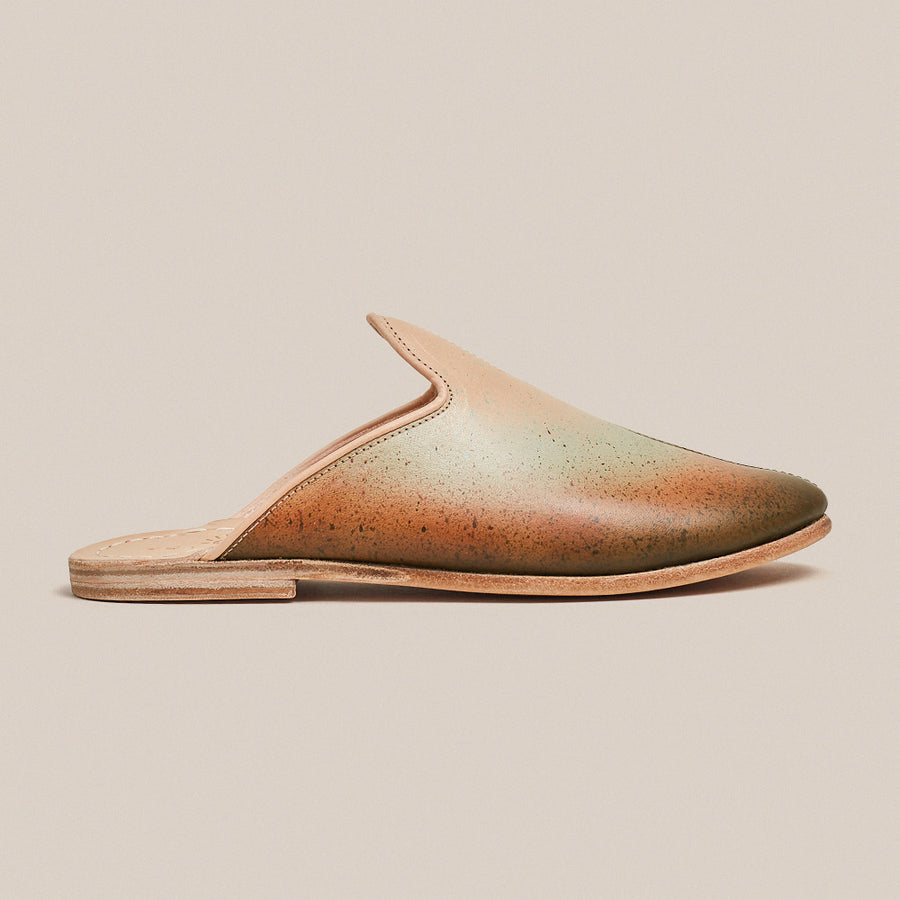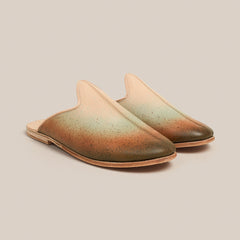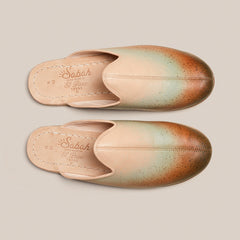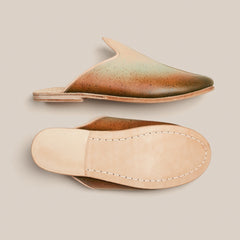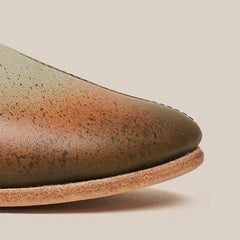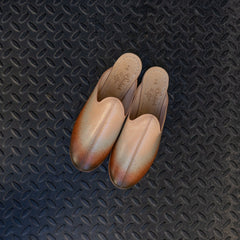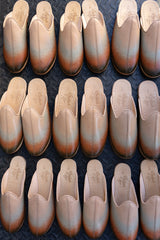 The Heath Baba
$290
We created a limited edition Baba, just 75 pairs, for our friends at Heath Ceramics, in celebration of their 75th year of business. Looking back on their history, we translated one of their signature faded glazing techniques onto our classic veg tan Baba at our El Paso Workshop. Each pair was skillfully misted & speckled, in three distinct colors, by local artist & designer, Xochitl Burciaga -- meaning no two pairs are identical. They're going to look so beautiful with wear & time. Enjoy!
Read More
Hand-painted 100% veg tan upper
100% Italian veg tan bull sole
100% veg tan leather lining
Sabah Workshop El Paso, Texas
We advise against cleaning with water or detergents of any kind. Simply brush off debris with a soft cloth, and apply leather conditioner from time-to-time to enhance the look & feel of the leather.
Heath Ceramics Collaboration
We worked with local El Paso artist Xochitl Burciaga to develop a technique to replicate Heath Ceramics glaze using airbrush and spray paint. They're absolutely stunning, and in consideration of a concept both Heath and Sabah appreciate: patina. The more you wear them, the better they'll look and feel.