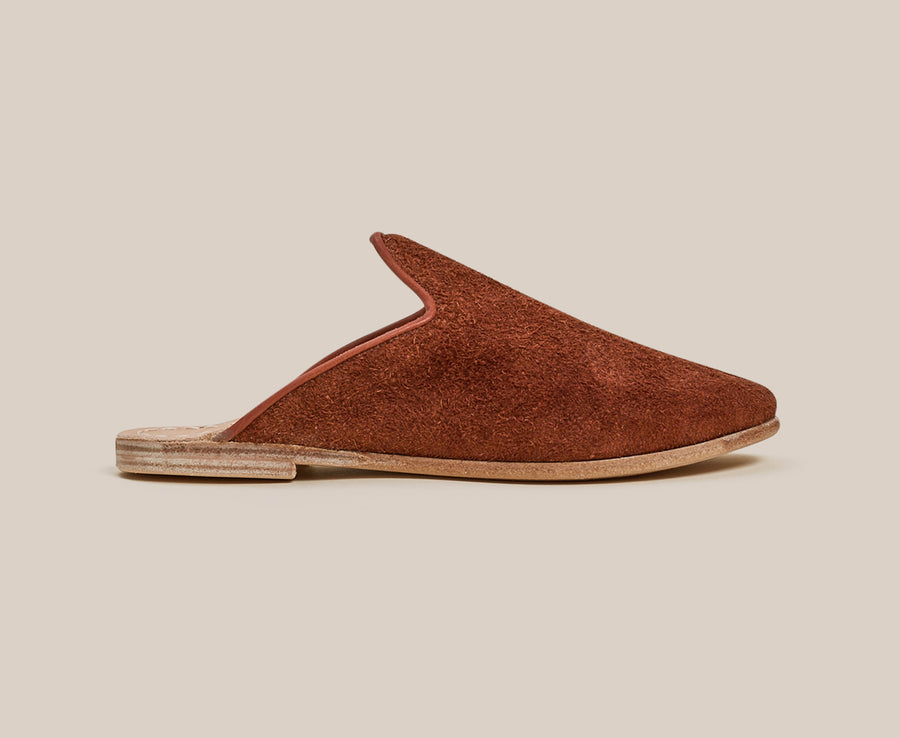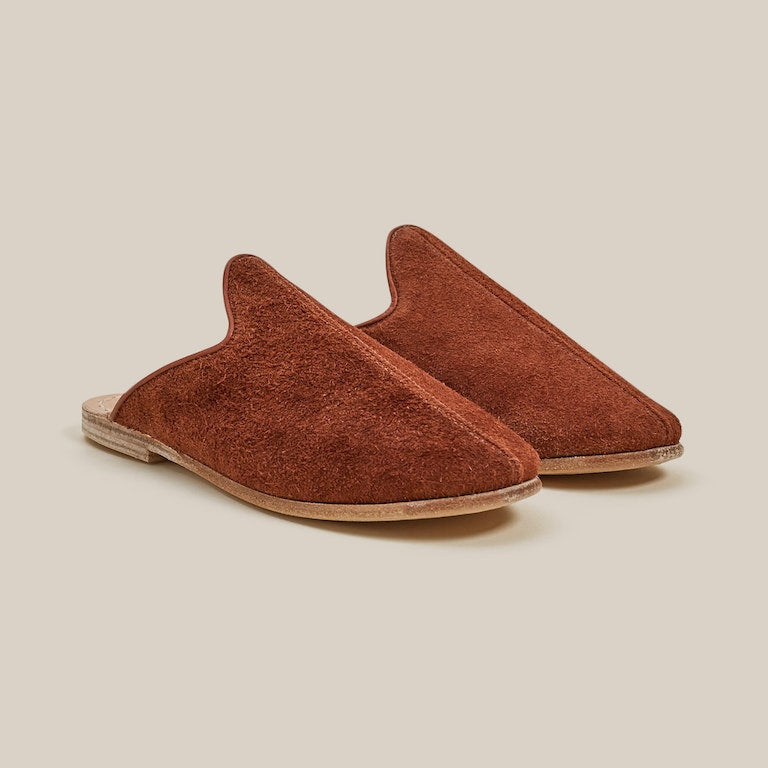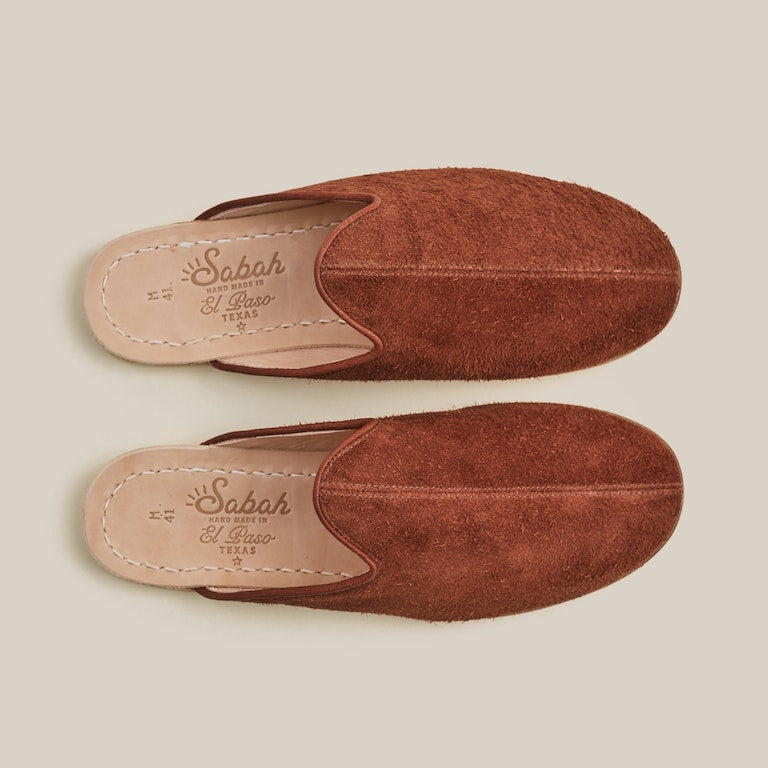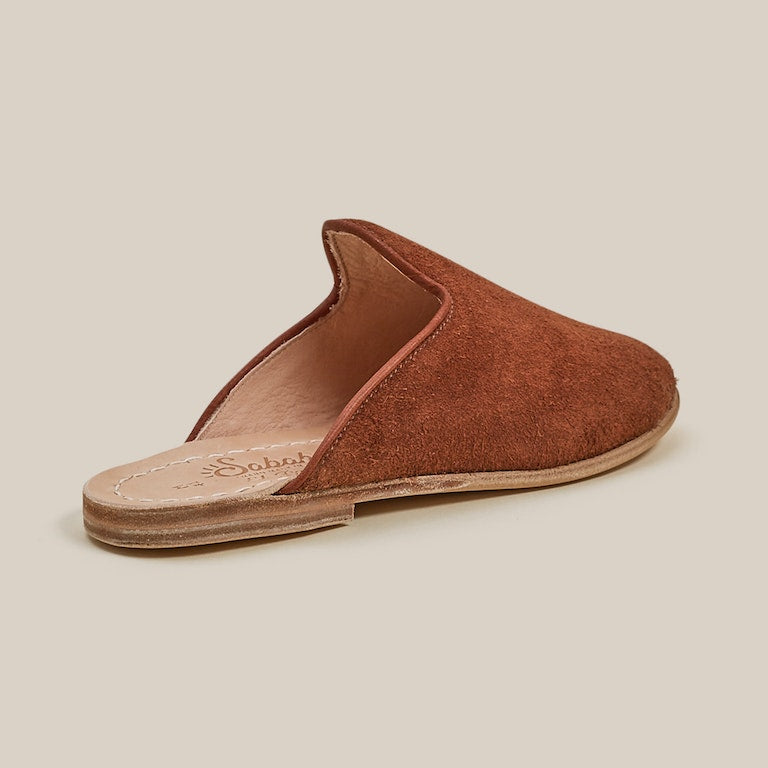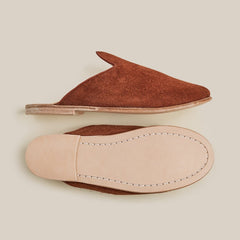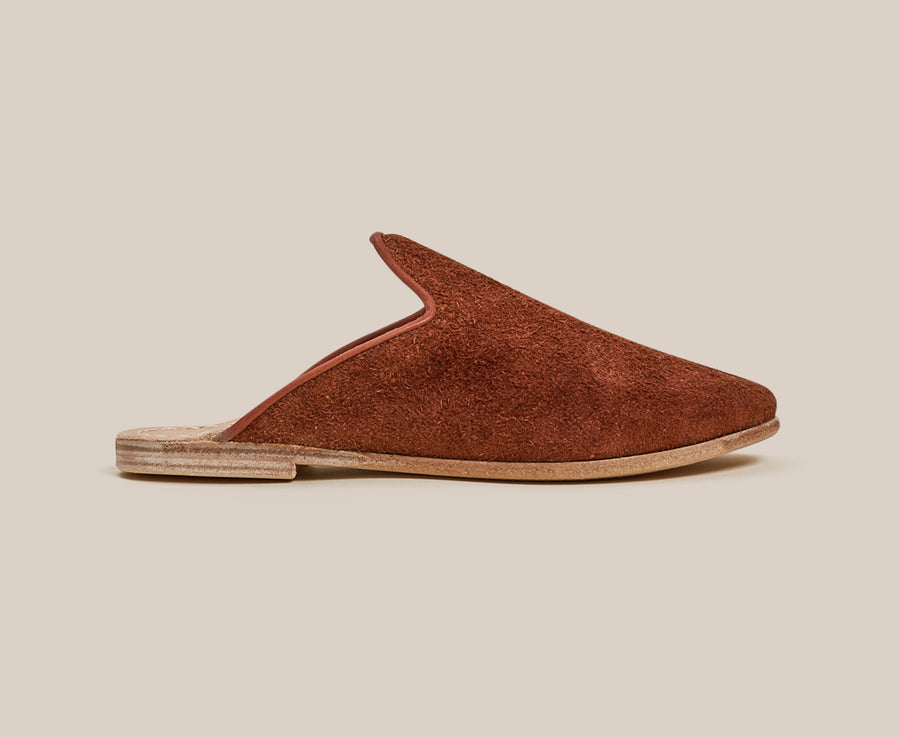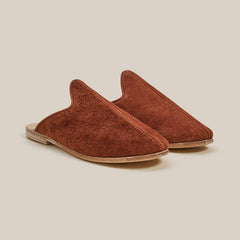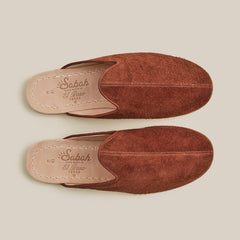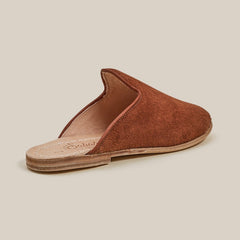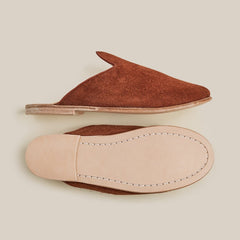 Rough Out Brown Baba
$230
The Rough Out Brown Baba is produced at the Sabah Workshop in El Paso, Texas. This tobacco-colored, high-napped suede Baba, uses American rough out bison hide -- often found in high quality boots for its remarkable durability and strength. No two bison hides are alike, demonstrated by the unique variations found in every pair. Our American Bison full grain hides are tanned in the USA, maintaining a strong connection to the craft of western boot-making. The leather goes through an extensive tanning process, giving it structure and fullness -- then is drum dyed to achieve the rich tobacco hue, and ensure the color is fully saturated through the hide. The result is a premium leather that is soft, yet durable. Once at the El Paso workshop, these Babas are stitched with the suede side up, showing off the "rough" texture of the leather. Enjoy!
Read More
AUTHENTIC, AMERICAN BISON ROUGH-OUT SUEDED FULL GRAIN LEATHER UPPER, UNDYED 100% VEGETABLE TANNED LEATHER LINING, UNDYED 100% VEGETABLE TANNED ITALIAN BULL LEATHER HEEL, SOLE & INSOLE


Sabah Workshop El Paso, Texas
GENTLY WHISK OFF DRIED DIRT WITH A SUEDE BRUSH (A WIRE OR RUBBER BRUSH, OR A FIRM TOOTHBRUSH WILL WORK). IF STAINED, DAB SPOTS WITH A DRY CLOTH. IF STAIN REMAINS, DAB WITH A DAMP CLOTH, ALLOW TO DRY, AND GENTLY COMB WITH A SUEDE BRUSH, LIFTING THE NAP AS YOU BRUSH. SHOULD THE BABA GET WET, ALLOW THEM TO AIR DRY, NEVER EXPOSING THEM TO HEAT — ONCE FULLY DRIED, USE THE SUEDE BRUSH TO GENTLY LIFT THE NAP OF THE SUEDE.
NEVER USE A CREAM, OIL OR WAX ON SUEDE.
Rough Out Brown Babas on real people, in real life!
We've been wearing this Baba for a few months now, testing it out before the release... and found it pairs well with mostly anything -- casual attire worn at a cabin, in the dessert, or on a tropical island. Baba Up!