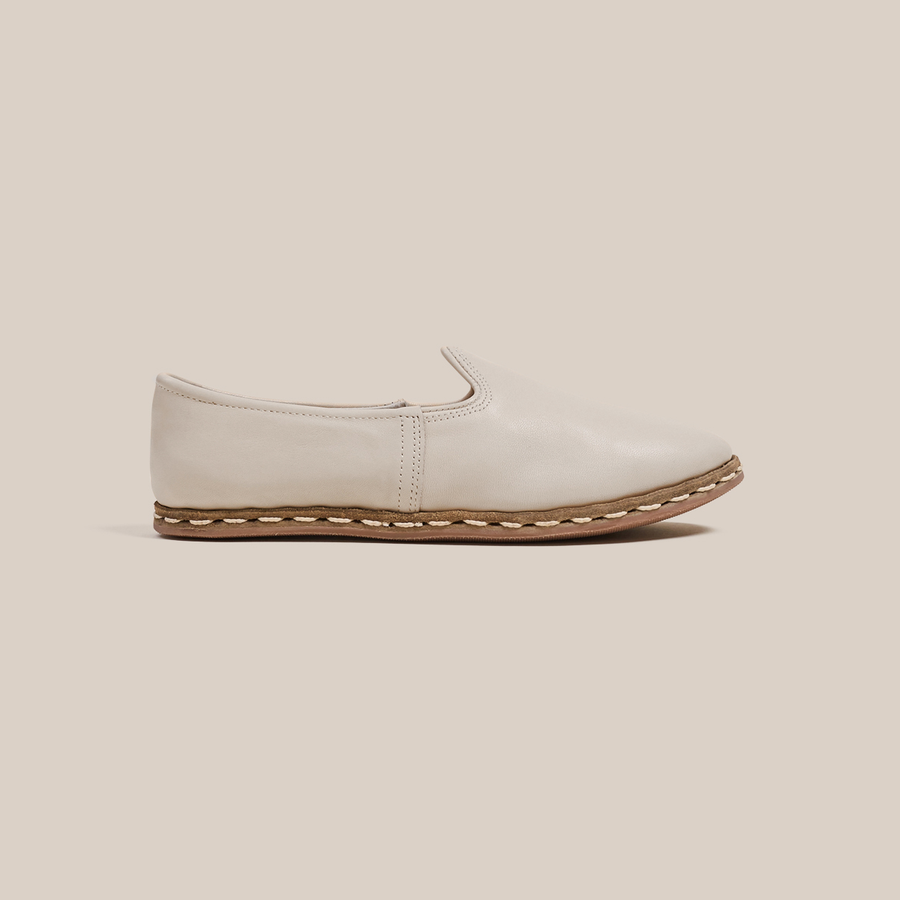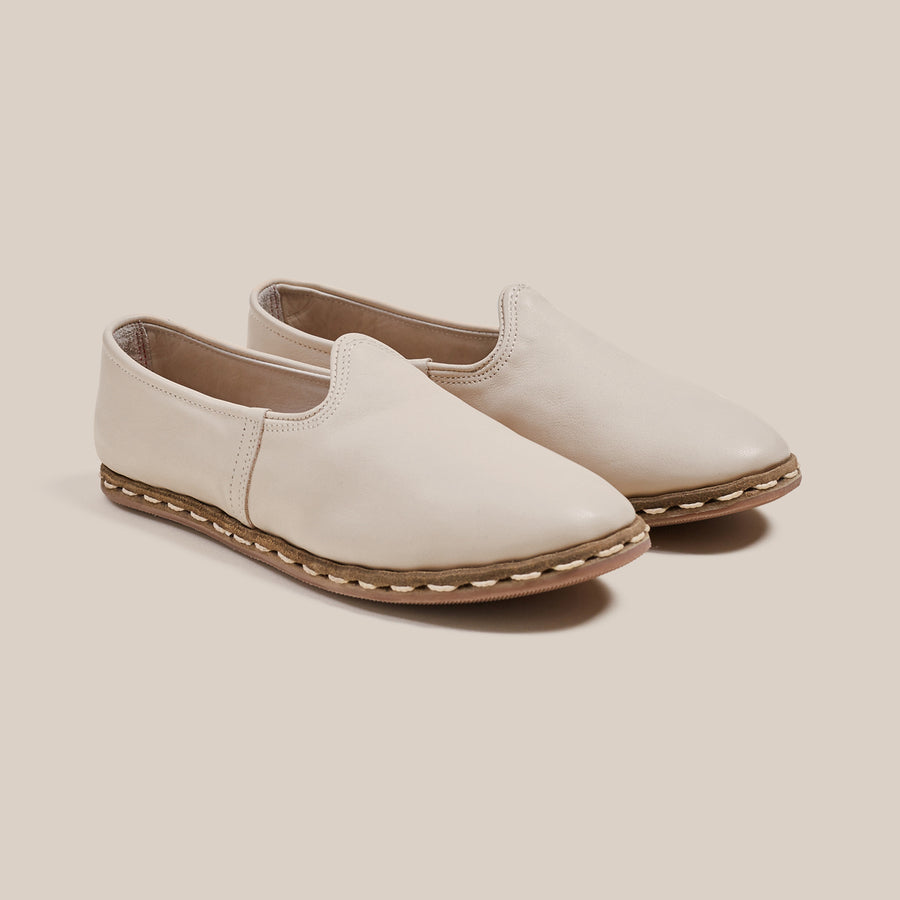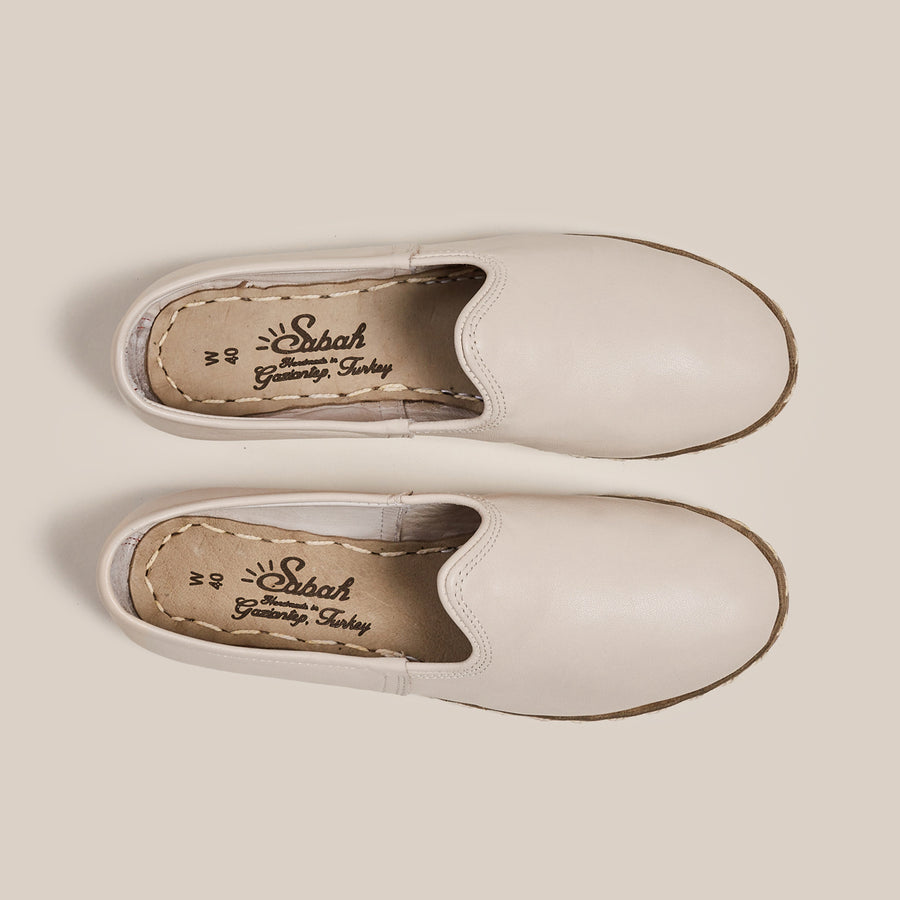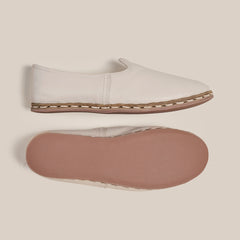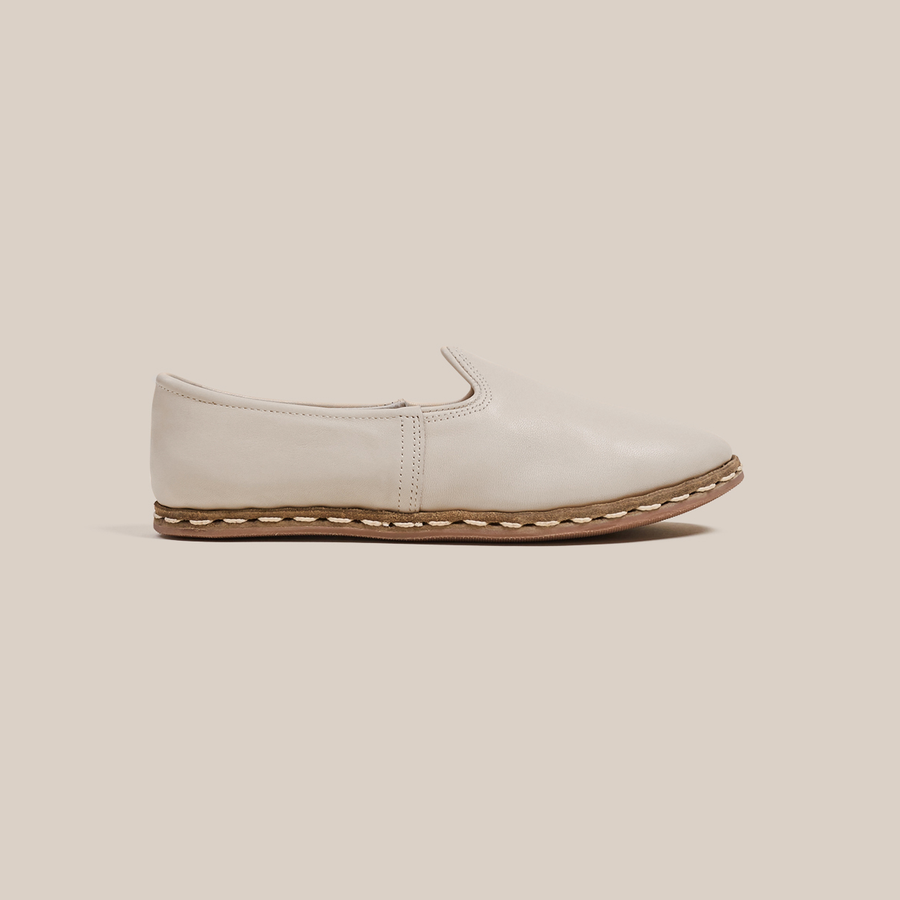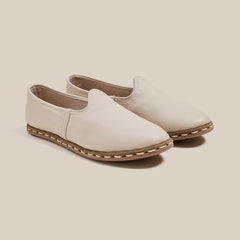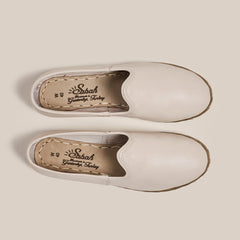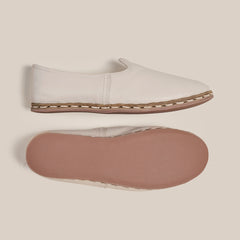 Baja Sabah
$210
We created the Baja Sabah with warm weather getaways in mind -- our go-to color for your next vacation destination, however long that may be! This Sabah features a creamy white, smooth leather. A great pairing for resort wear, from casual daytime looks to more pulled together evening attire. Imagine swapping cold weather boots post-travel, with a pair of Baja Sabahs -- fresh, light and ready for a refreshing beverage at the hotel bar. Enjoy!
Read More
Natural Leather Upper
Natural Leather Lining
Water Buffalo Leather Sole
Replaceable Rubber Outsole
Sabah Workshop Gaziantep, Turkey
Our leathers are naturally dyed. Color may vary from pair to pair & from what you see online.
Sabah sizing is unique. Refer to our size guide when considering a pair of Sabahs, and keep in mind, they will stretch and mold to your foot with time and wear.
Baja Sabahs on real people, in real life!