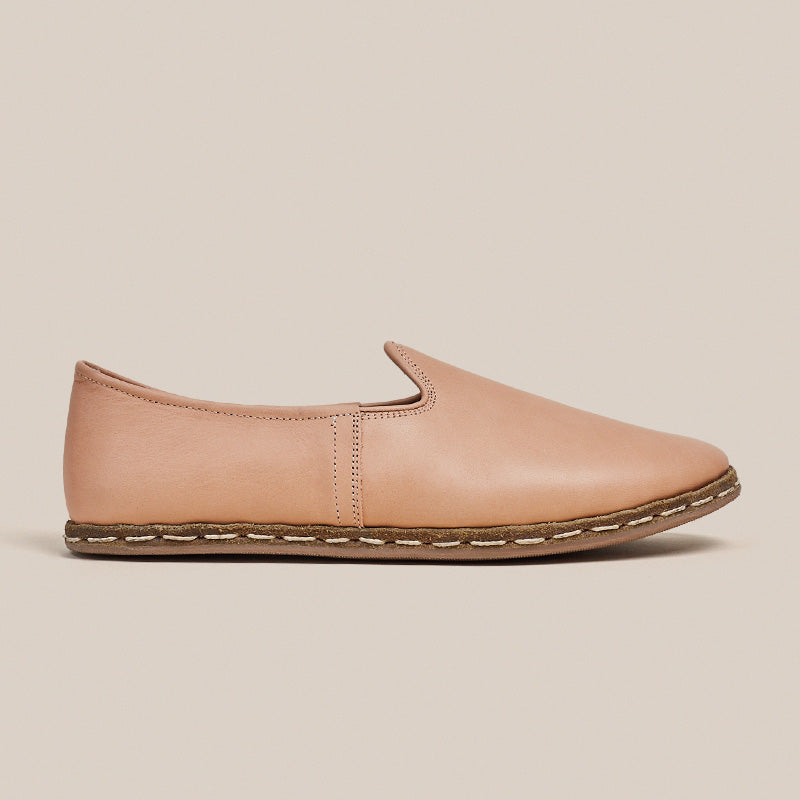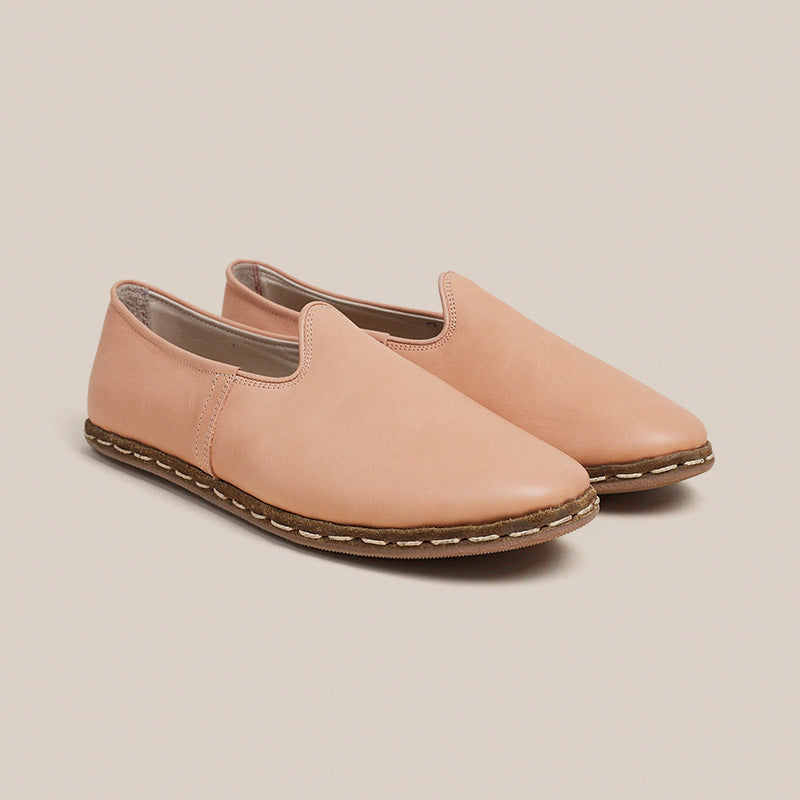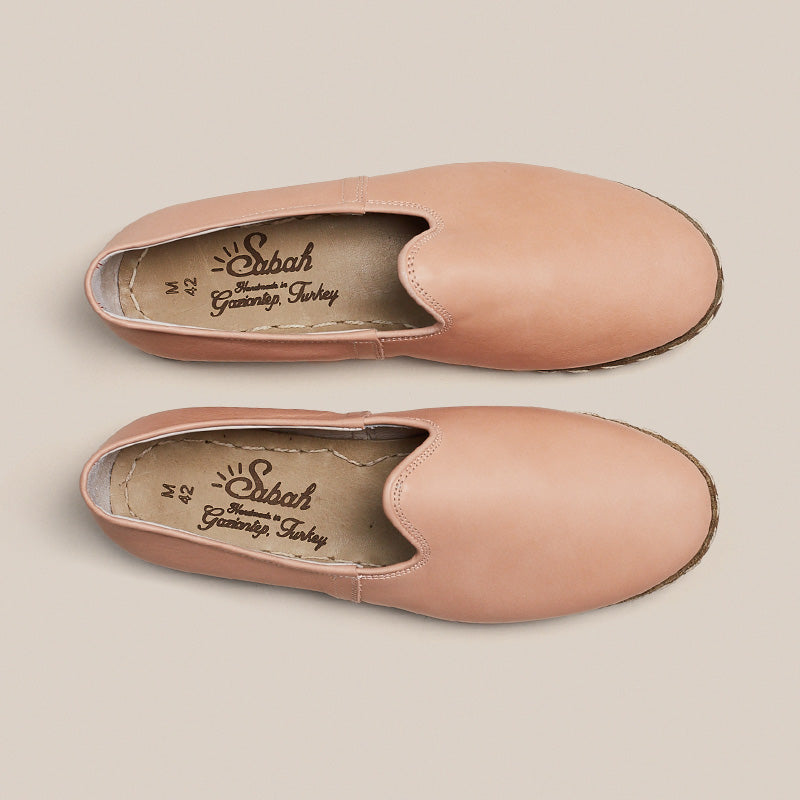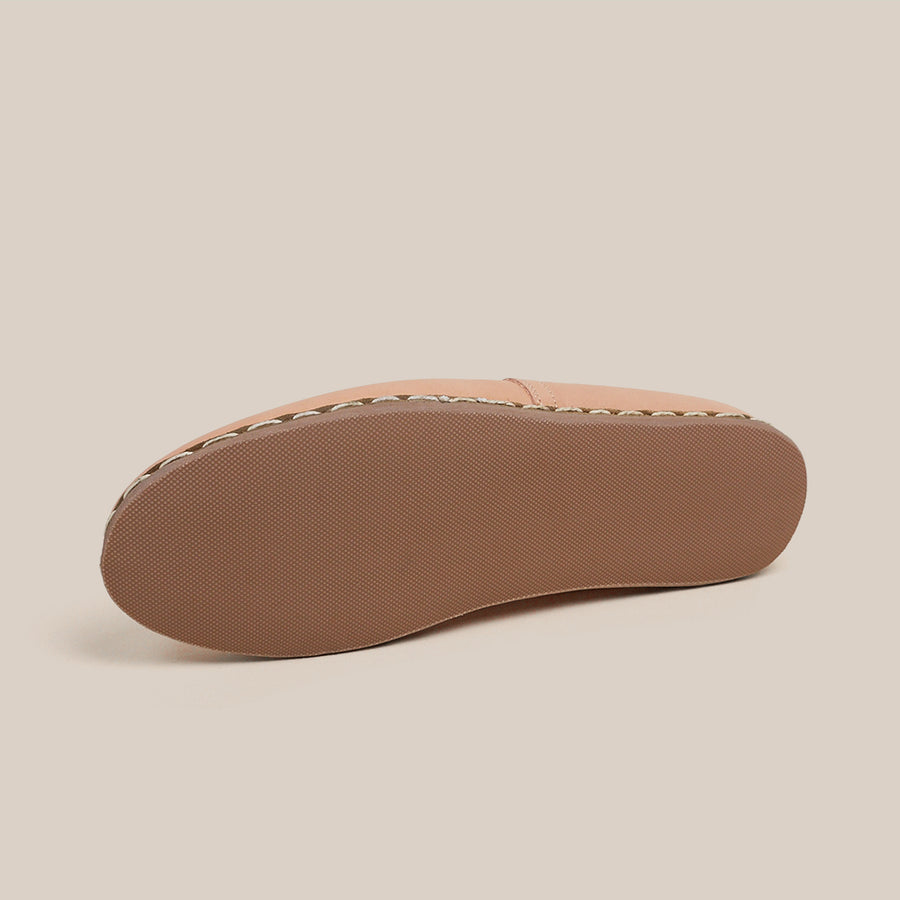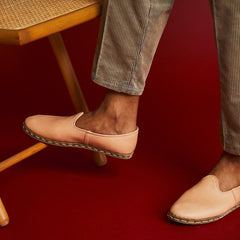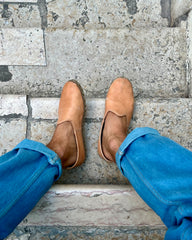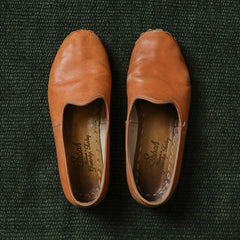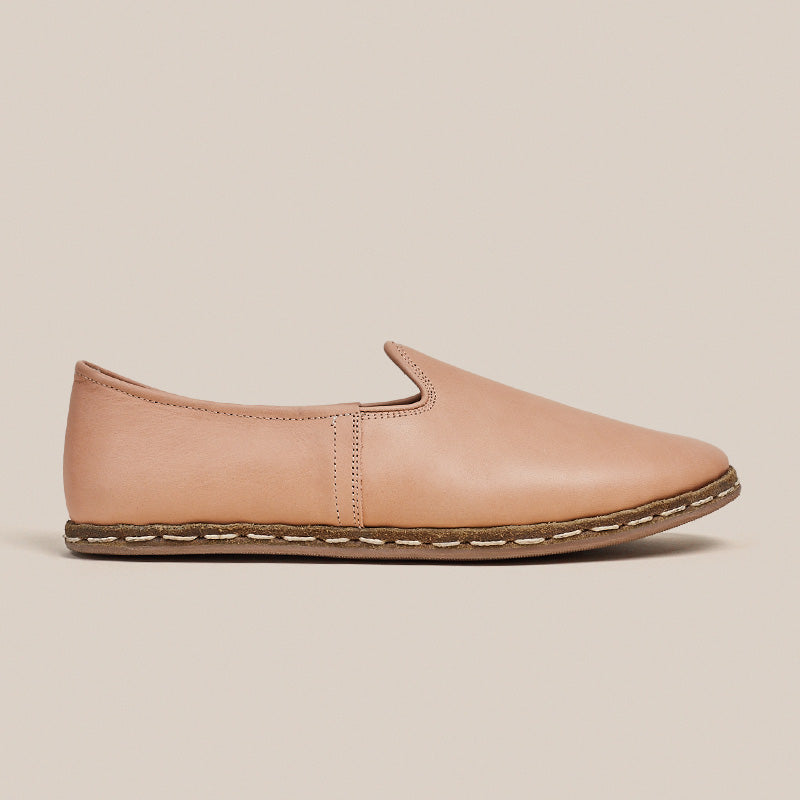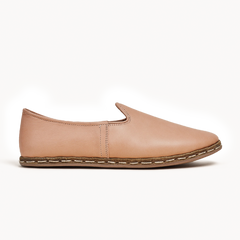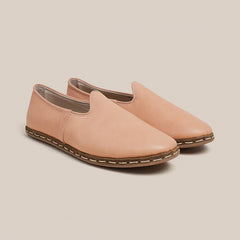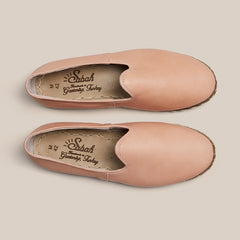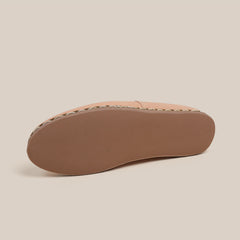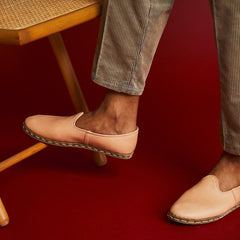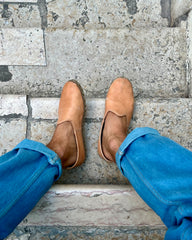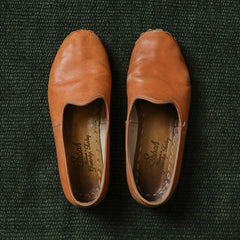 Color: 100% Undyed Veg Tan Leather
The Antep Sabah
$240
Unlike any shoe we've made before, our Antep Sabah is crafted from a stunning undyed, 100% vegetable tanned leather, produced specifically for Sabah by an esteemed tannery along the Aegean coast of Turkey. This is the kind of leather that starts out a touch firm and light in color. And then, within a few weeks of wear, the pair begins to break-in, form to one's feet, and take on a rich patina that's absolutely remarkable. Due to the unique & limited nature of this leather, our Antep Sabahs are produced in limited batches of 100 pairs per week.
Read More
Color: 100% Undyed Veg Tan Leather
- Entirely handmade in Turkey
- Sturdy yet flexible hand-stitched sole construction
- 100% veg upper leather that ages beautifully
- Soft leather lining (no socks, no problem!)
- Water buffalo leather insole & midsole, forms to feet
- Replaceable rubber outsole to ensure longevity
- Lightweight, packable, perfect for travel!
Sabah Workshop Gaziantep, Turkey
Due to the nature of veg tan leather, there may be subtle marks & variations in color with every pair.
Sabah sizing is unique. Refer to our size guide when considering a pair of Sabahs, and keep in mind, they will stretch and mold to your foot with time and wear.