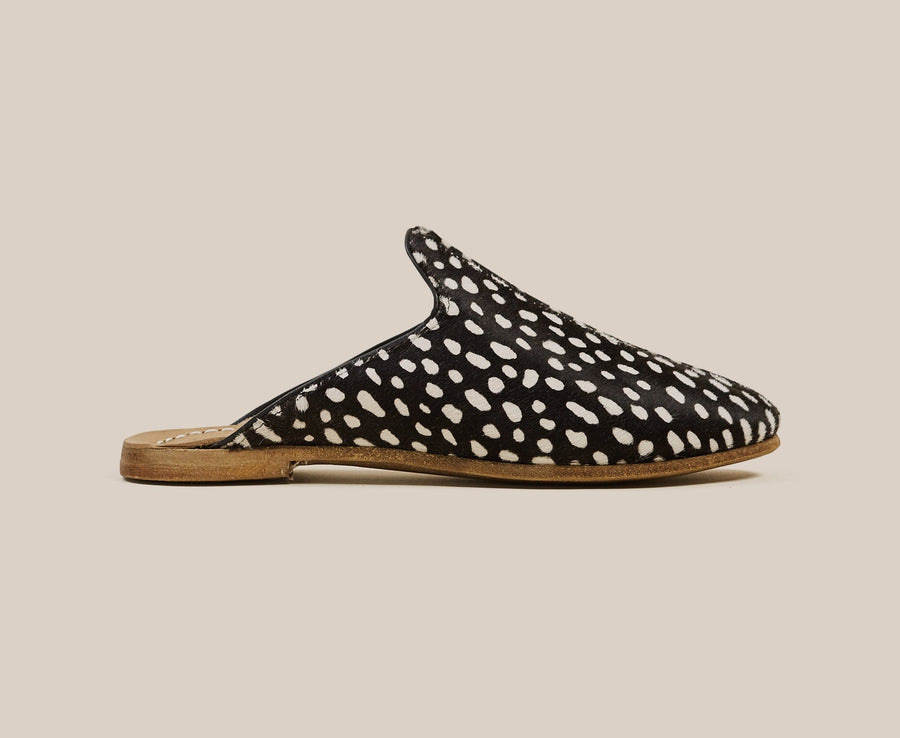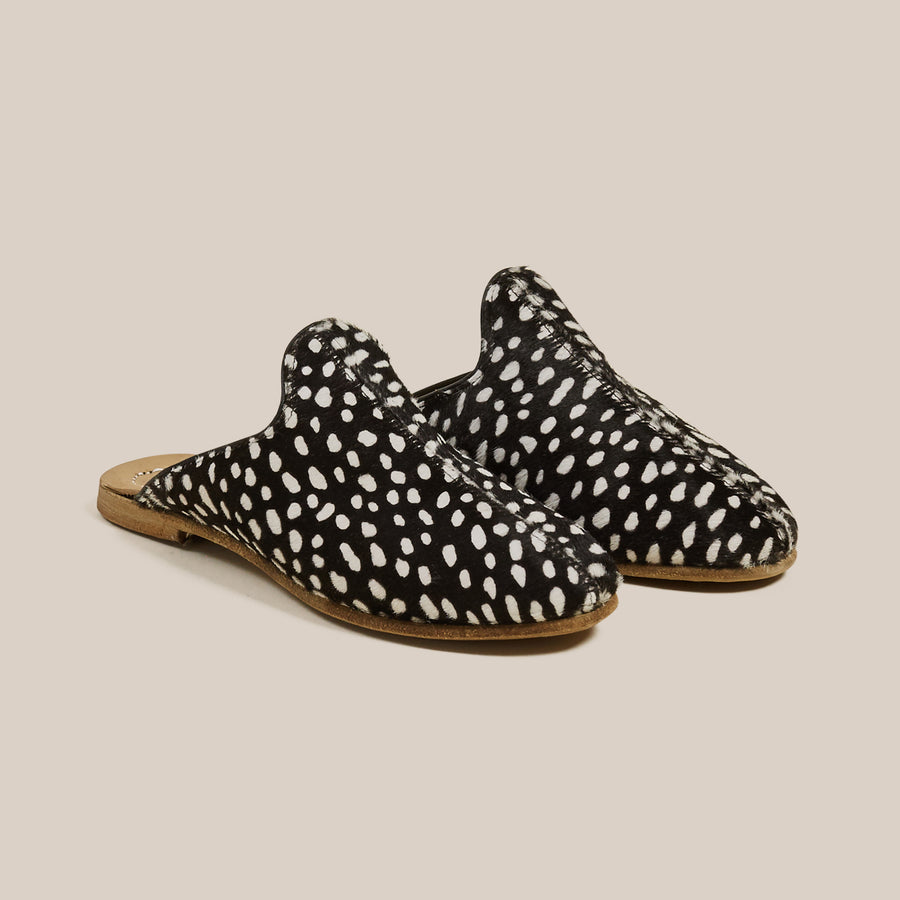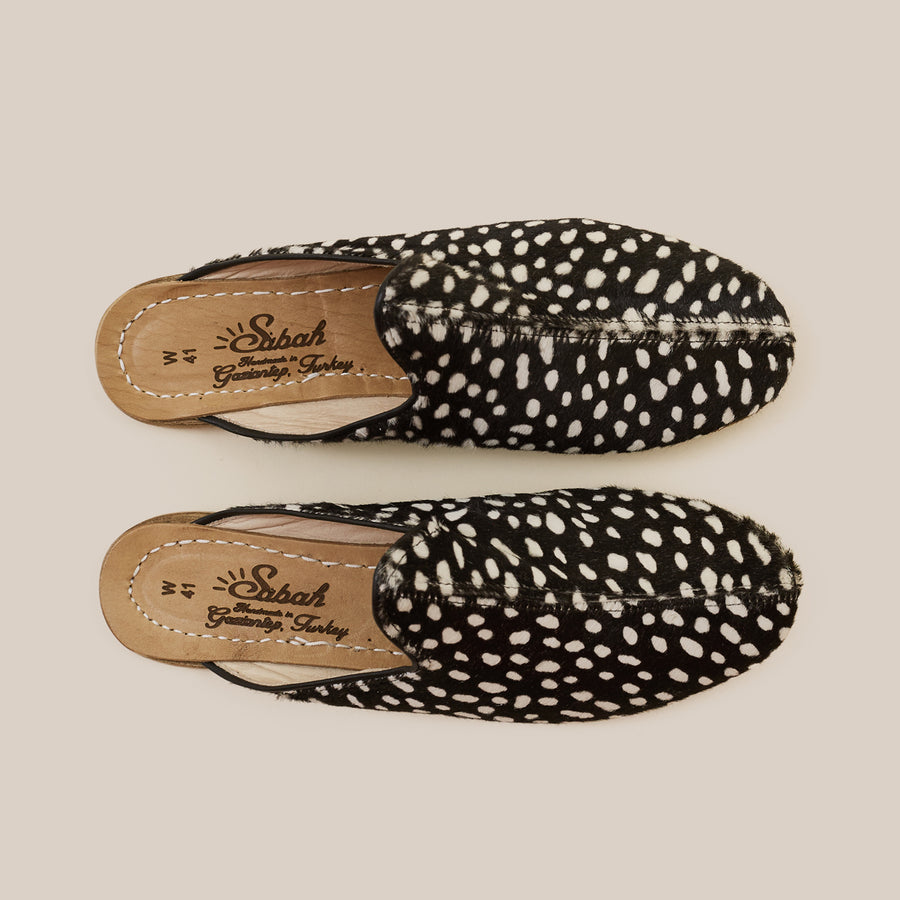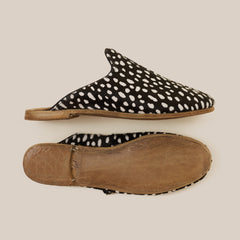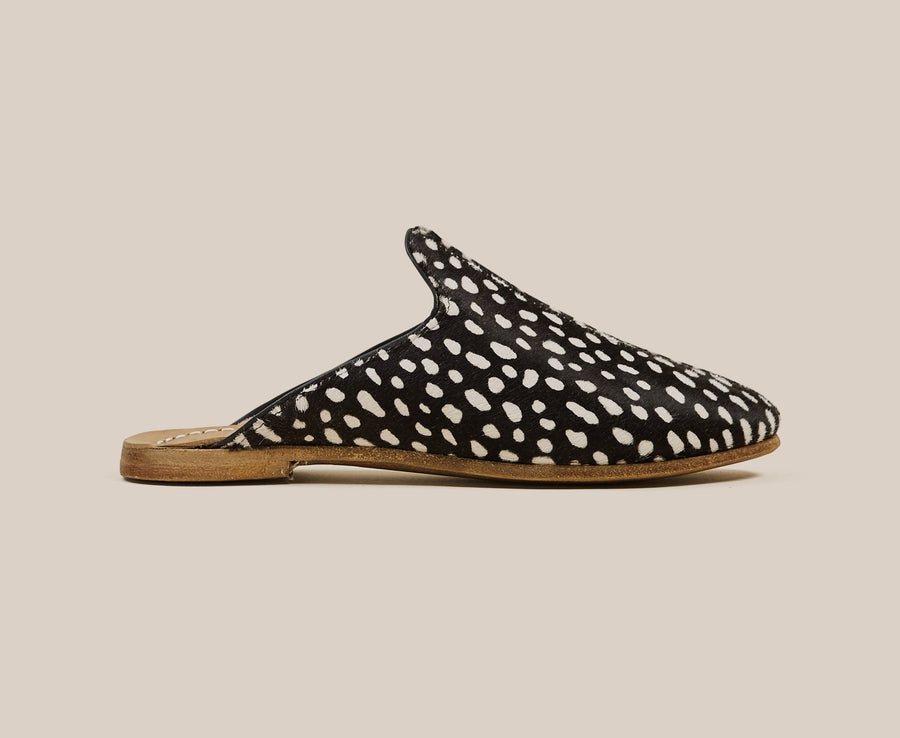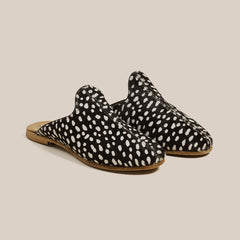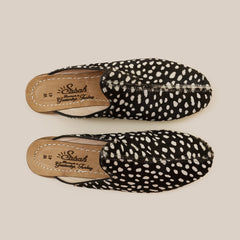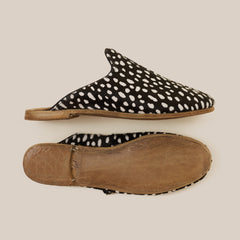 Kare Kare Baba
$205
One of our most sought after Babas to date, the Kare Kare! This Baba features a hair-on cow leather printed with a custom dotted pattern inspired by the guinea hen. It was developed and produced just for Sabah and is one of those prints that, well, just pops. Enjoy!
Read More
Natural Cow-hair Leather Upper
Natural Leather Lining
Water Buffalo Leather Sole
Sabah Workshop Gaziantep, Turkey
Kare Kare Babas on real people, in real life!