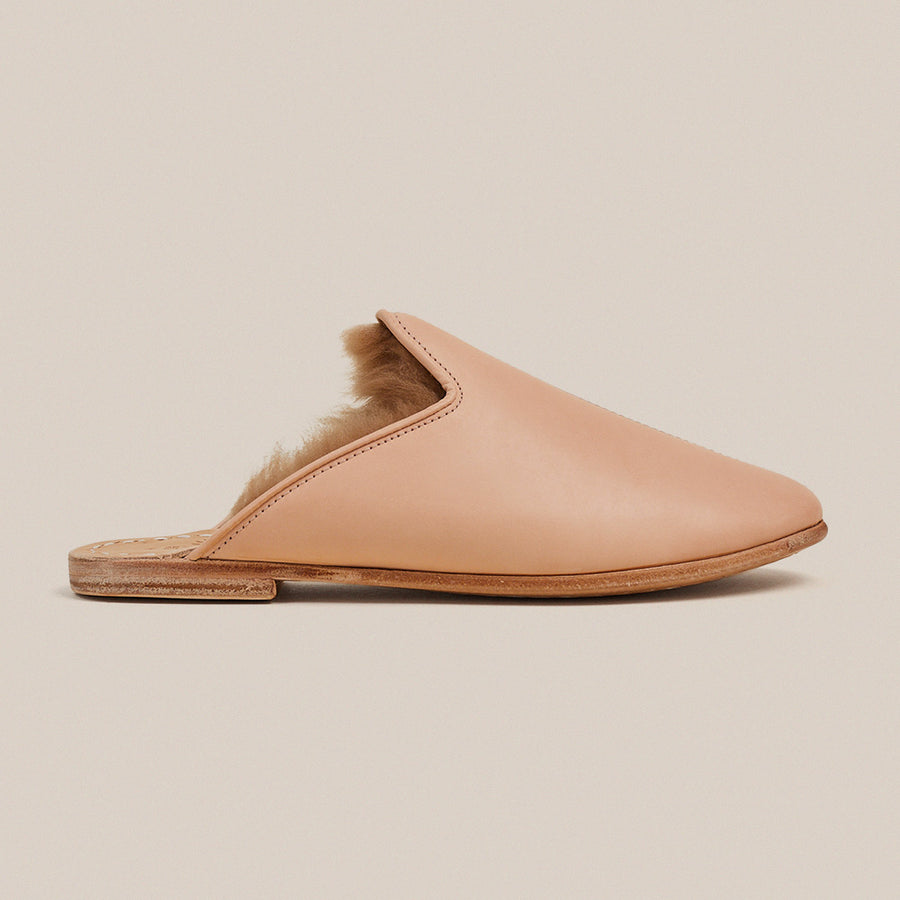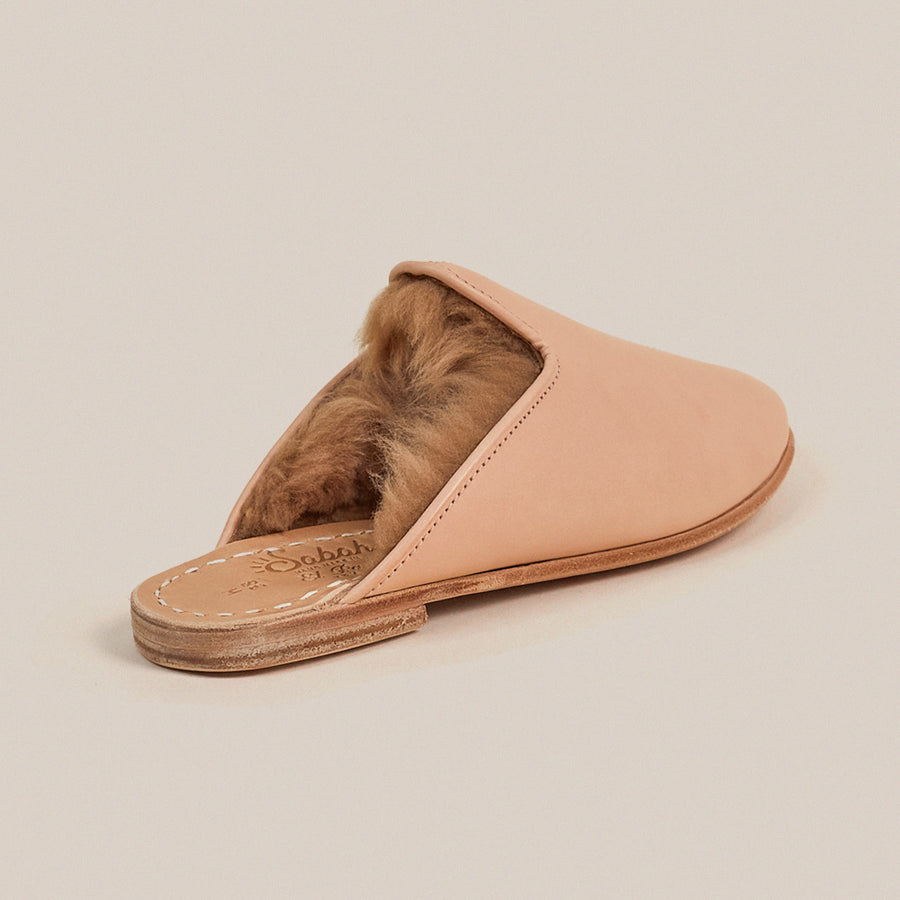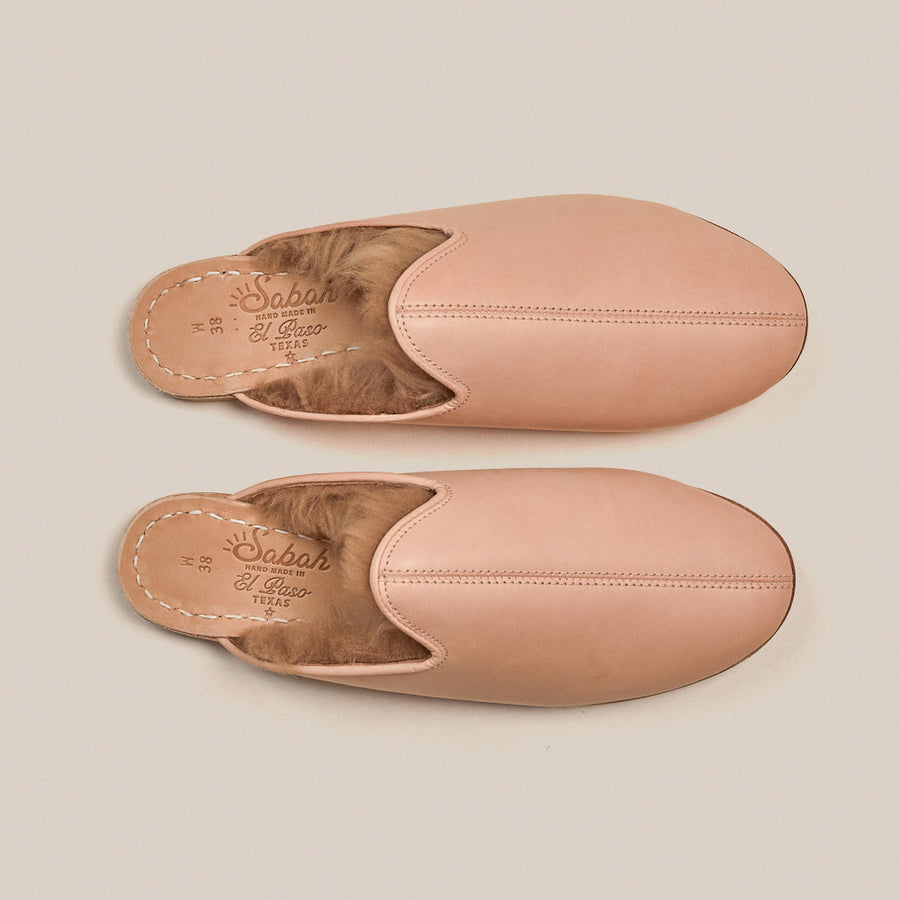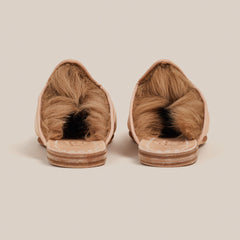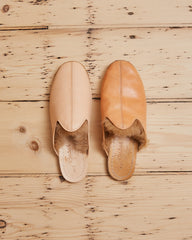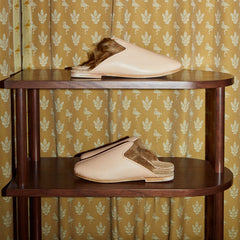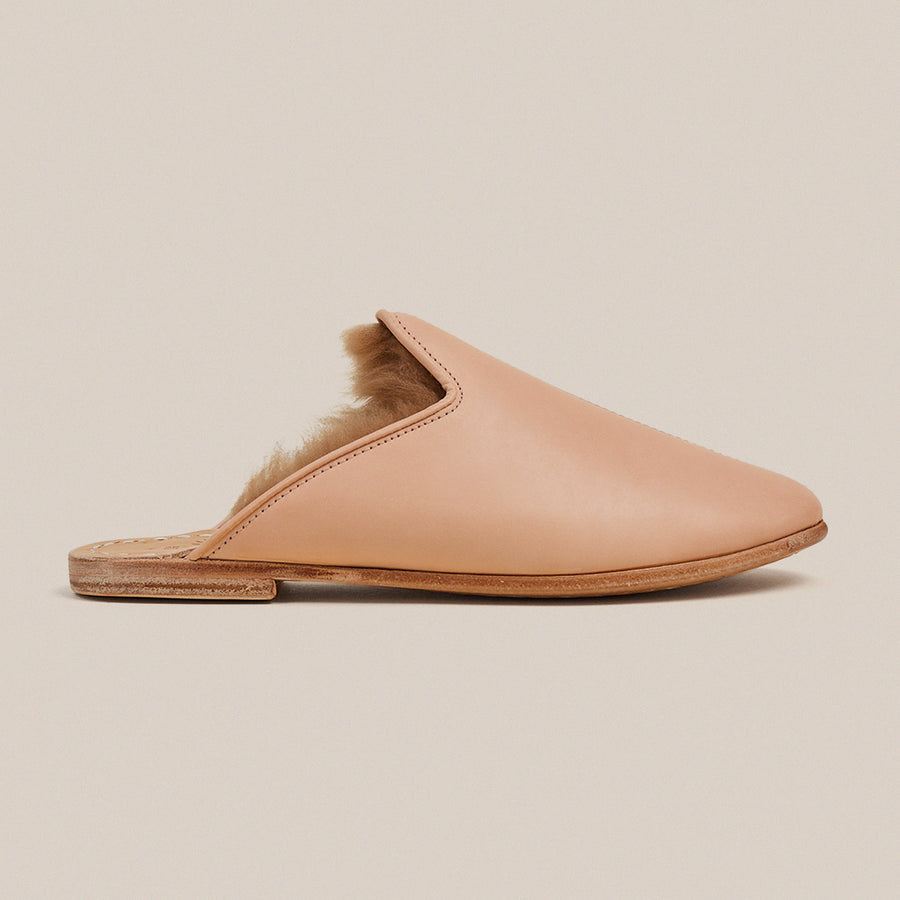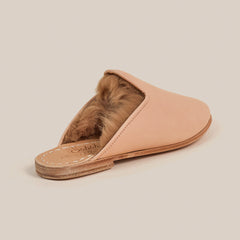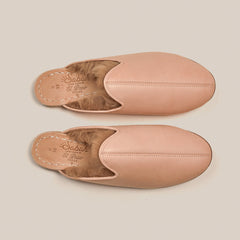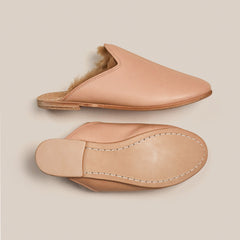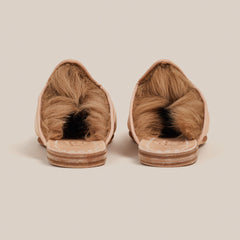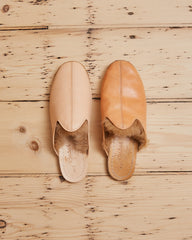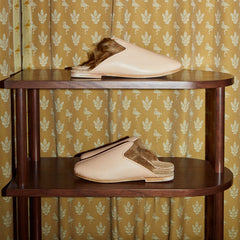 El Paso Shearling Baba
$245
This wintertime Baba is all about how it ages thanks to our use of undyed, vegetable tanned saddle leather. Just like it's unlined sibling, the El Paso Shearling Baba starts out smooth, light and bright and develops a rich, golden hue and takes on a gorgeous patina with wear. We line these with the all-natural, extra fluffy long-haired Shearling we're known for -- the leather and fur will form into your feet, becoming unimaginably cozy & comfortable with time. Speaking of time, these Babas are handmade to last -- many seasons to come!
Read More
- Undyed, saddle leather upper; 100% veg tanned, which gains a beautiful, rich patina with wear
- Veg tanned bull sole & insole that will form to your feet
- Natural long-hair, extra cozy Shearling lining
- Handcrafted in our El Paso Workshop
- McKay stitch sole construction
- Light shedding can occur & is completely normal
- Handmade at the Sabah Workshop in El Paso, Texas
Lightly brush off any debris or dirt on the surface with a soft, damp cloth. A bit of soap could be used, however the use of a large amount of water isn't recommended.
- Less than 10% of the world's leather is vegetable tanned; it's difficult & expensive, but worth the effort. Vegetable tanned leather is especially durable and forms to one's feet unlike anything else.
About the El Paso Shearling Baba
In early 2019, we landed on El Paso, Texas as the home of the second Sabah Workshop. Our vision is for our El Paso Sabah Workshop to be a place that produces the same beautiful Sabahs & Babas you've come to know, that serves as an outpost for collaboration between our Turkish and American craftspeople, and is a hub for innovation, creativity and new ideas. El Paso, like Gaziantep, is a border town with a history of trade and craftsmanship. Amongst many things, El Paso has a rich history in leather working and cowboy boot making, specifically using saddle leather which is a wonderful, undyed leather that is 100% vegetable tanned and used in the making of the El Paso Shearling Baba. That said, our veg tanned El Paso Shearling Baba takes the idea of "breaking in your pair" & "patina" to a whole new level. Like the most well-worn saddle, or a beautiful set of boots -- these Babas start out smooth and light in color and only get richer, more beautiful and perfectly molded to your feet with every step.