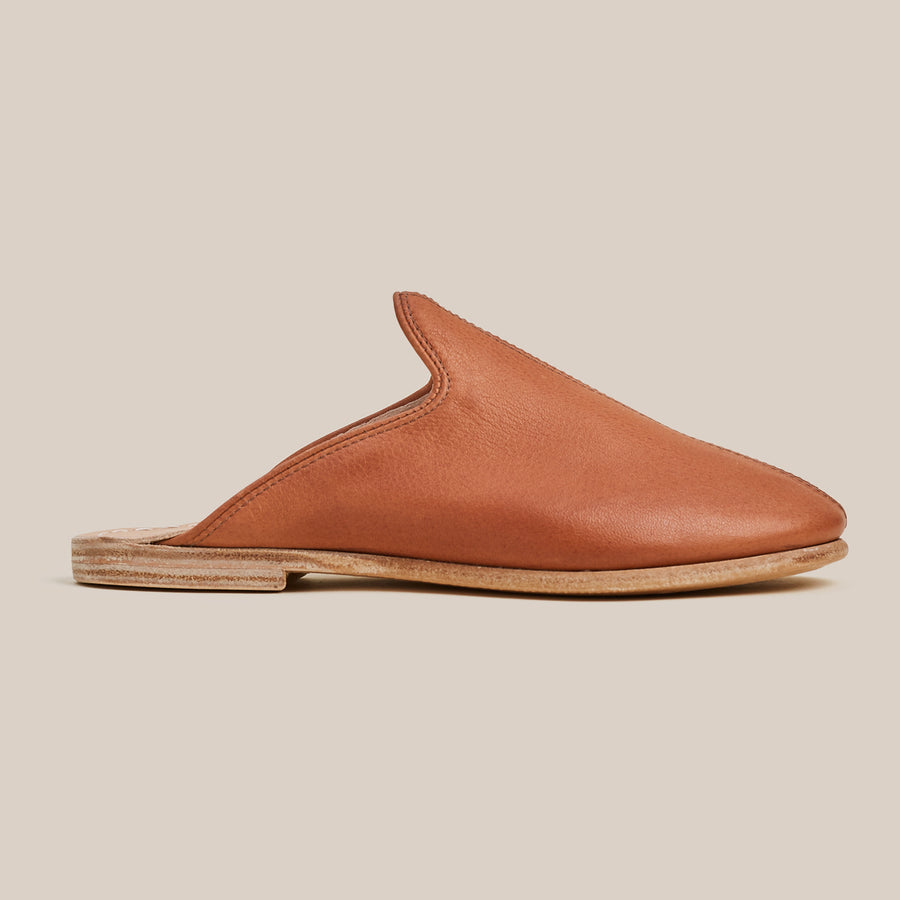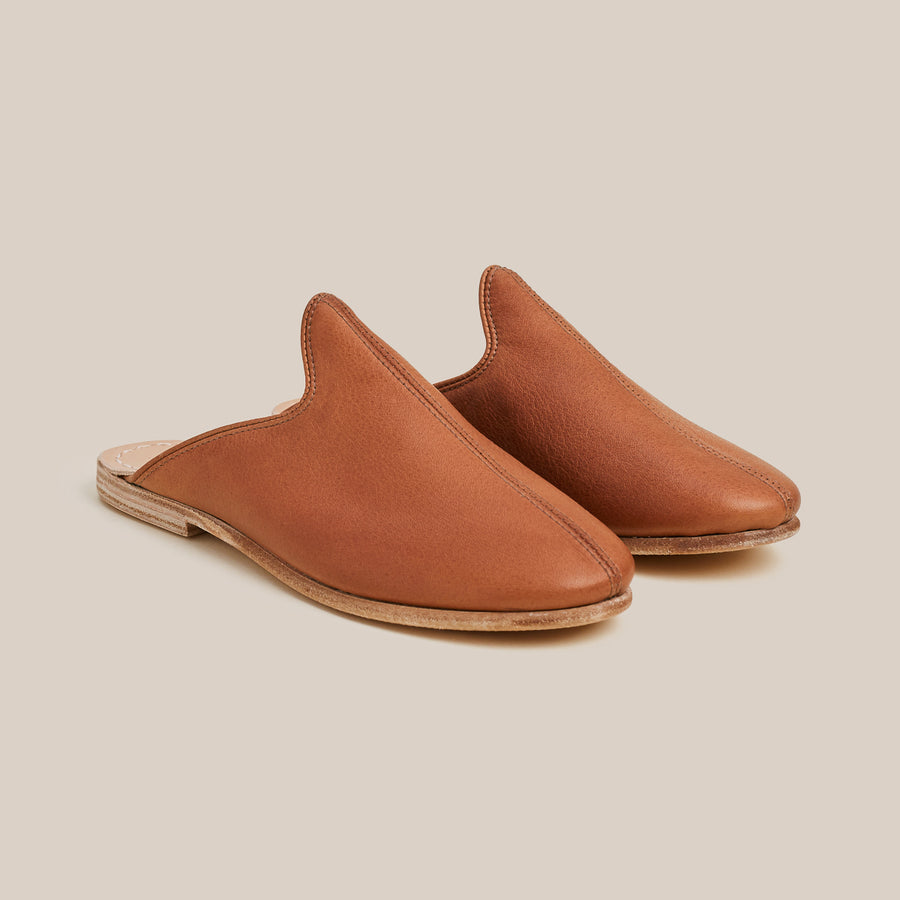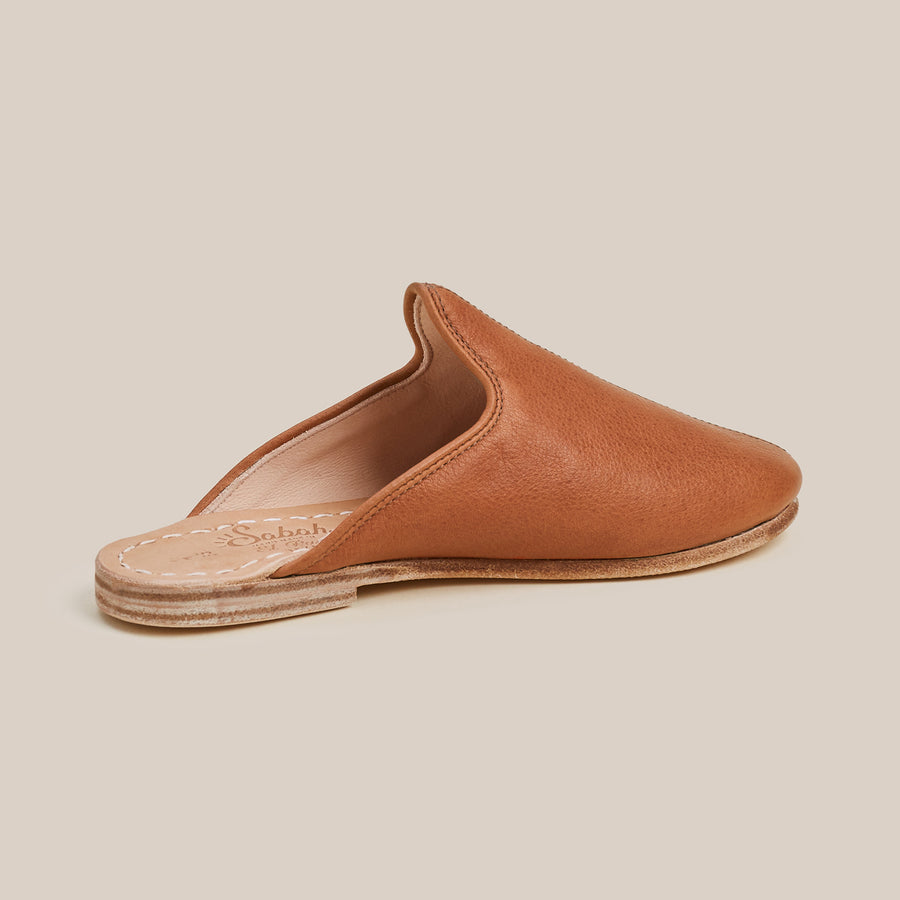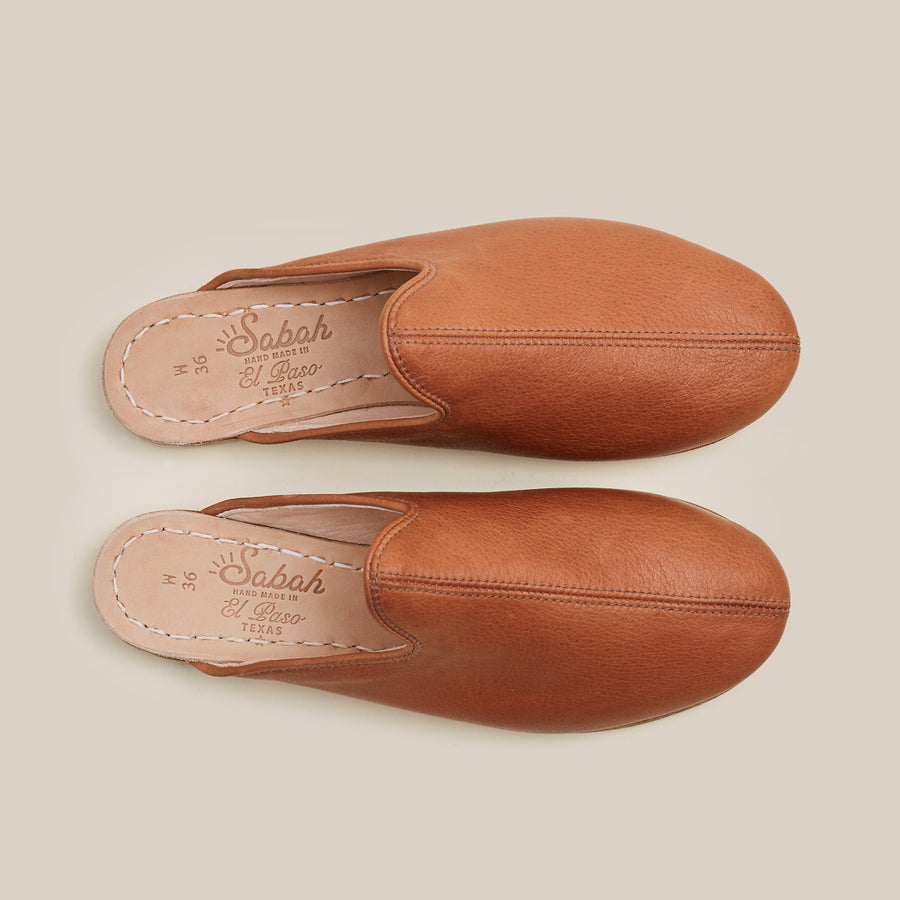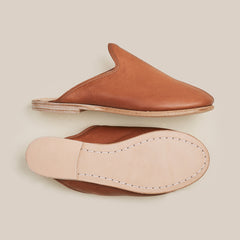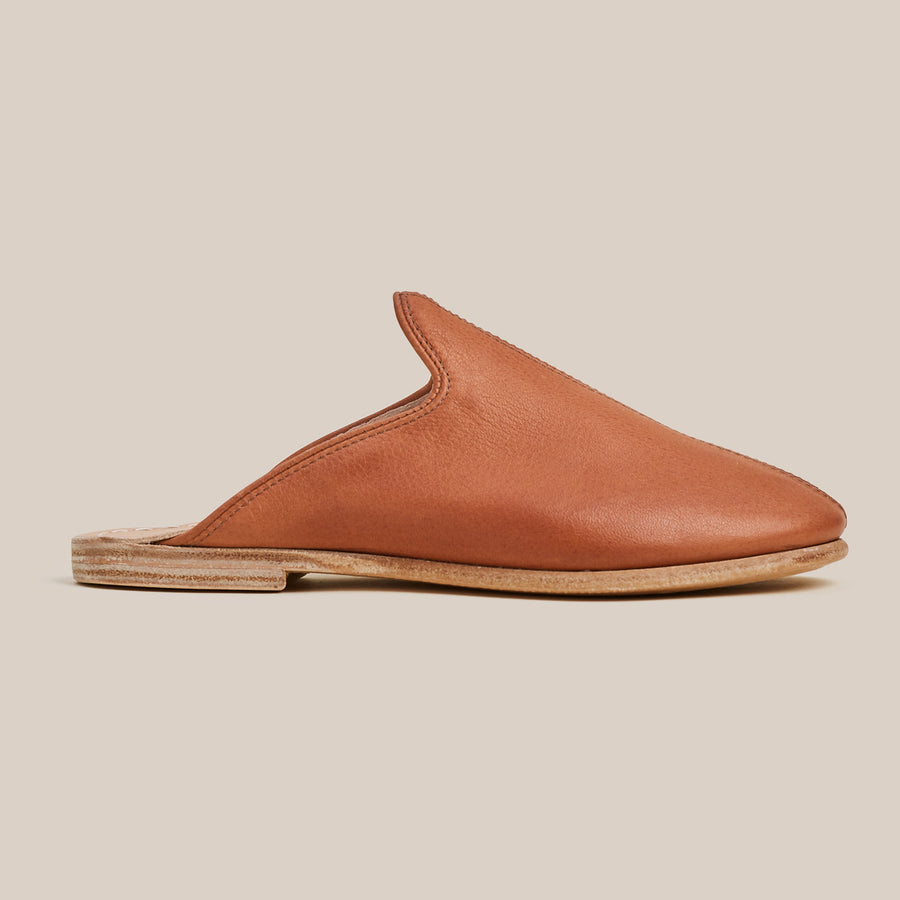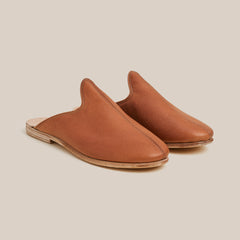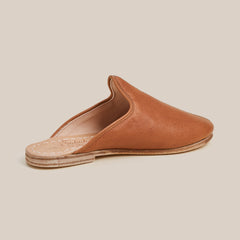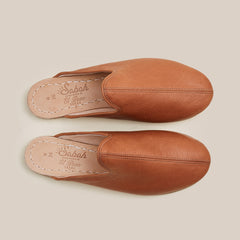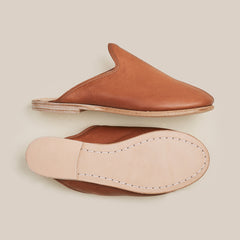 Caramelo Baba
$230
The Caramelo Baba is made at our workshop in El Paso from European leather, using a full-grain hide for durability & longevity. The leather is then naturally milled to become super soft, with a waxed tannage that gives it a butteriness unlike any Baba we've made before. A classic color, with a subtle texture, we'll be wearing this rich, honey brown slip-on all summer long… enjoy!
Read More
100% Full grain natural milled leather
100% Veg tanned natural leather lining
100% Veg tanned italian bull leather sole
Sabah Workshop, El Paso, Texas
Lightly brush off any debris or dirt on the surface with a soft, damp cloth. Use sabah leather cleaner and conditioner, in that order, applying the product to a soft cloth and rubbing it onto the shoe with a circular motion. Pressure isn't necessary — simply apply with a quick motion and the heat of the friction will infuse the product into the top grain of the leather. Be certain to cover the entire upper, including within the creases. Allow to dry and then buff off the excess with a clean, dry soft cloth.
IMPORTANT: Please refer to our size guide before ordering, as our Babas made in El Paso have a unique fit.
Caramelo Babas in the Wild
On Chef Chakriya Un in the Bronx, immersed in Cambodian cuisine. Chakriya is the chef and owner behind Kreung pop-up.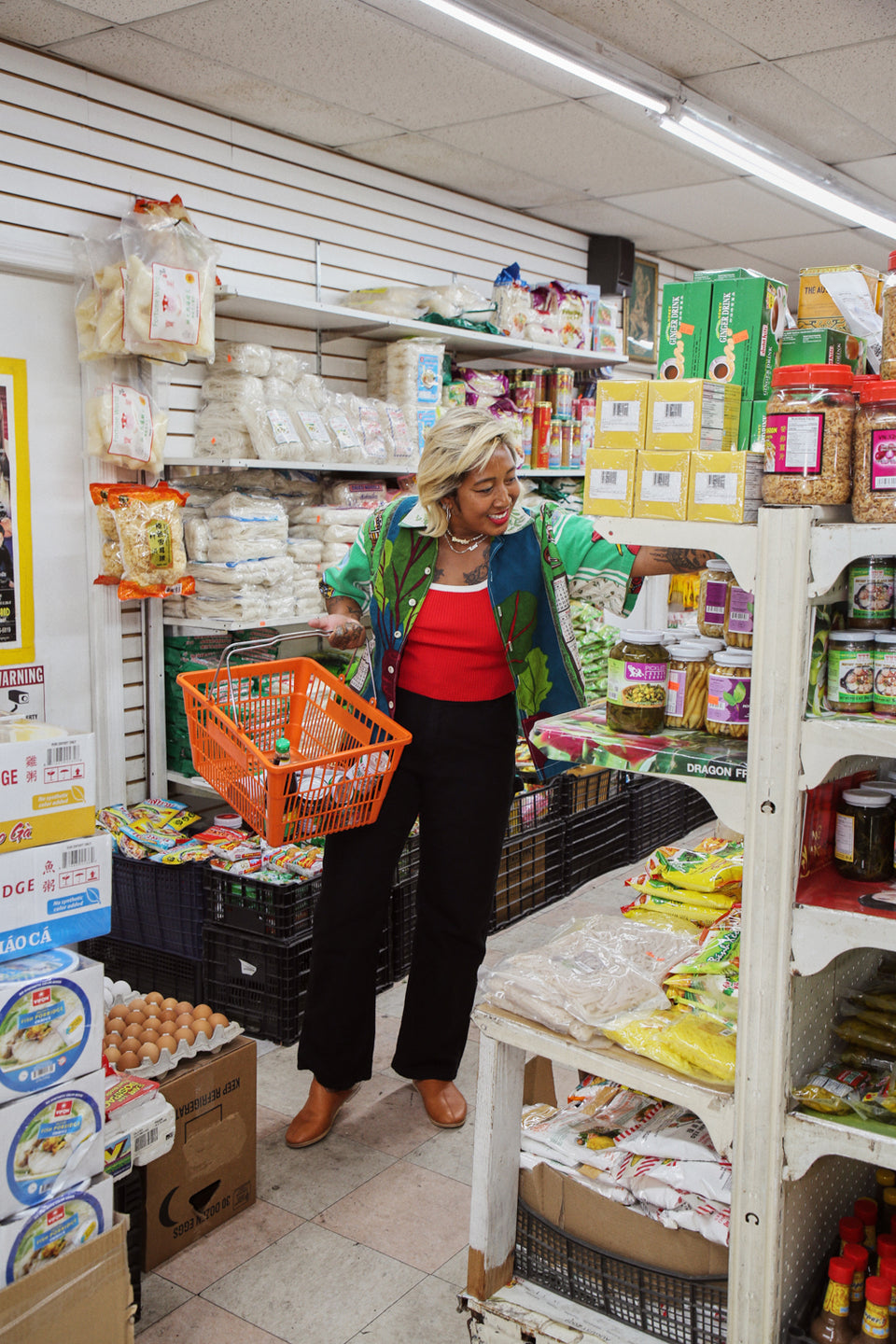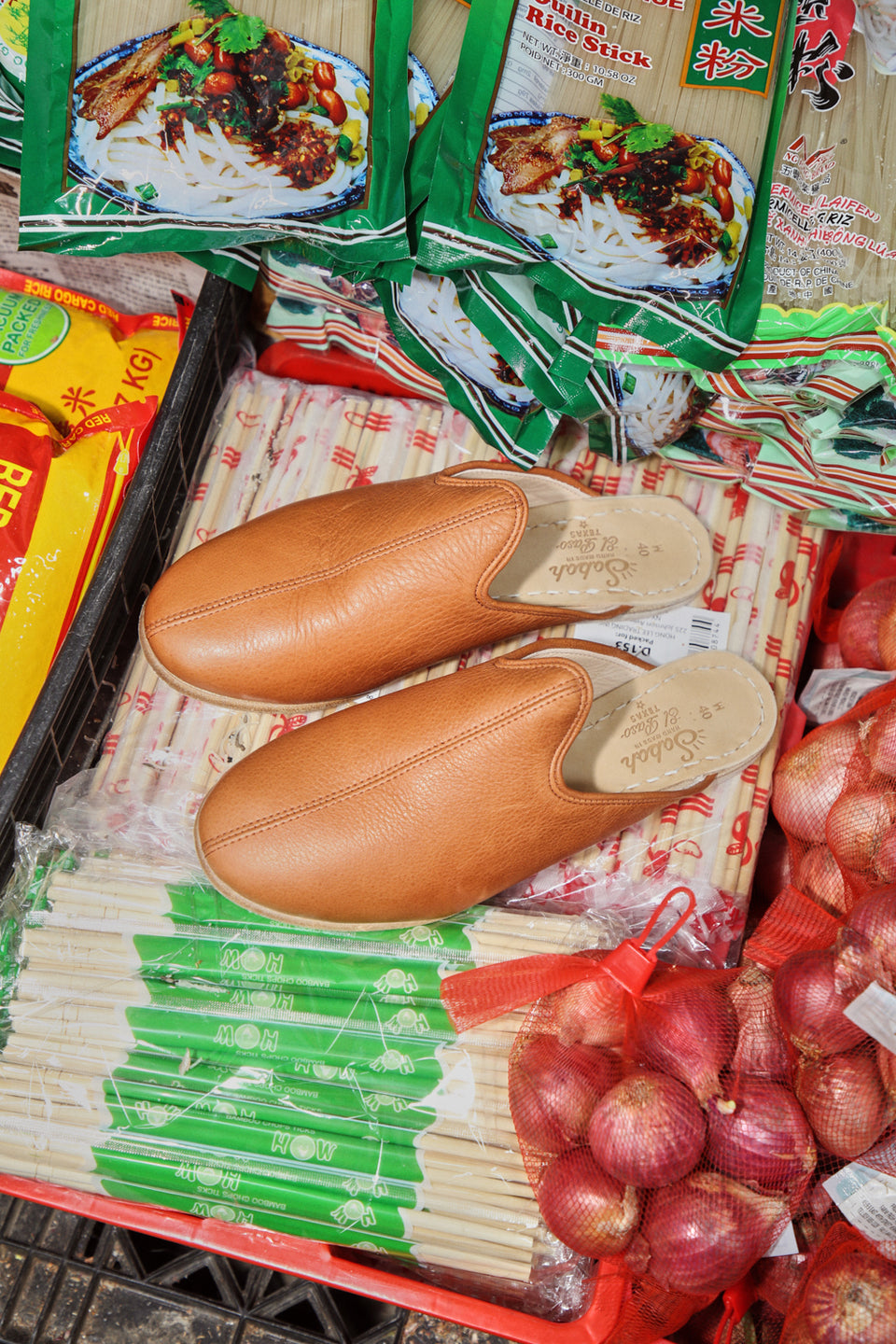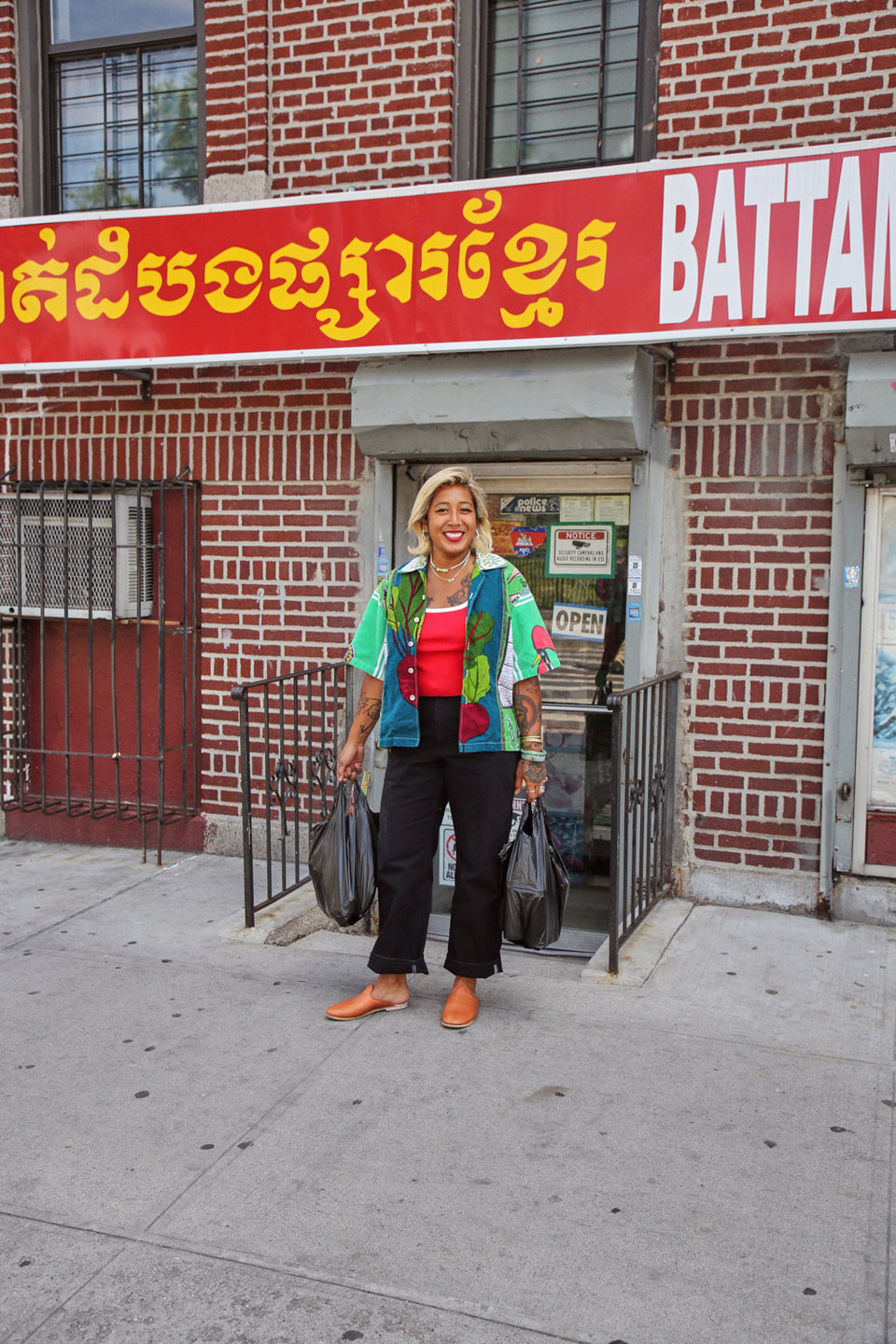 "Sabahs colorful slip-ons have become my go-to travel shoe."
"Pretty much my dream description of footwear, especially on a flight."
"...Sabahs are insanely comfortable and only look better the more you wear them."