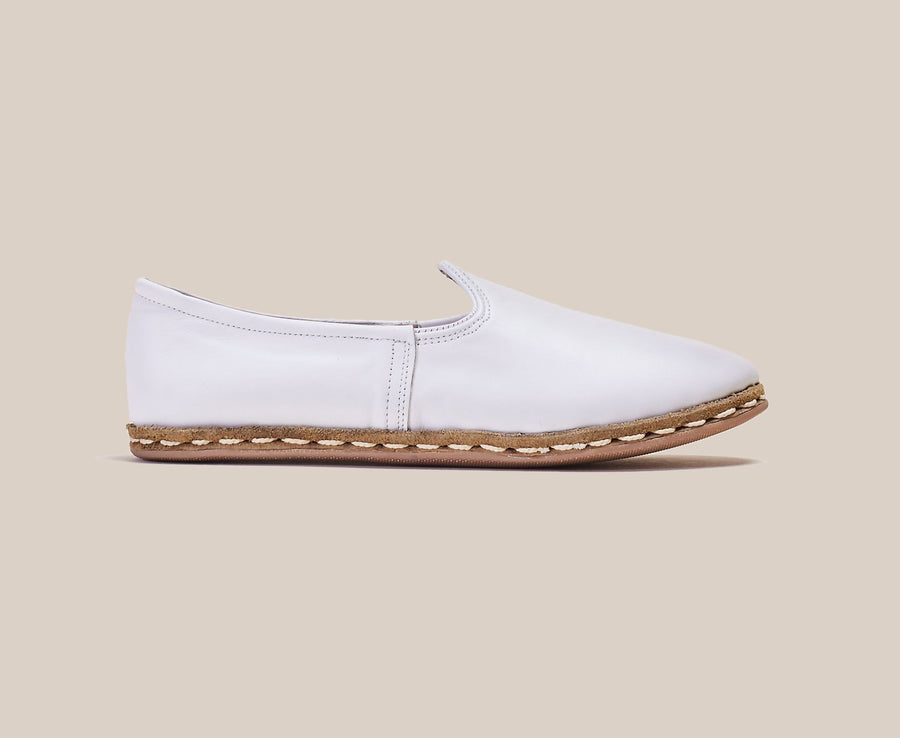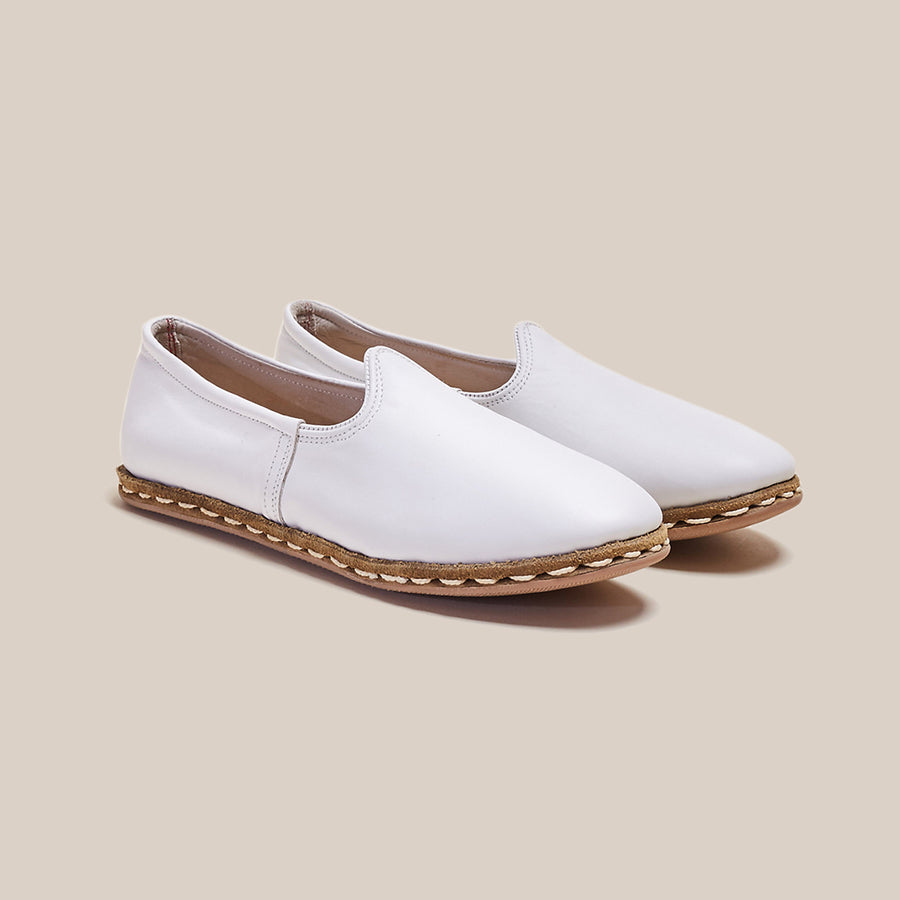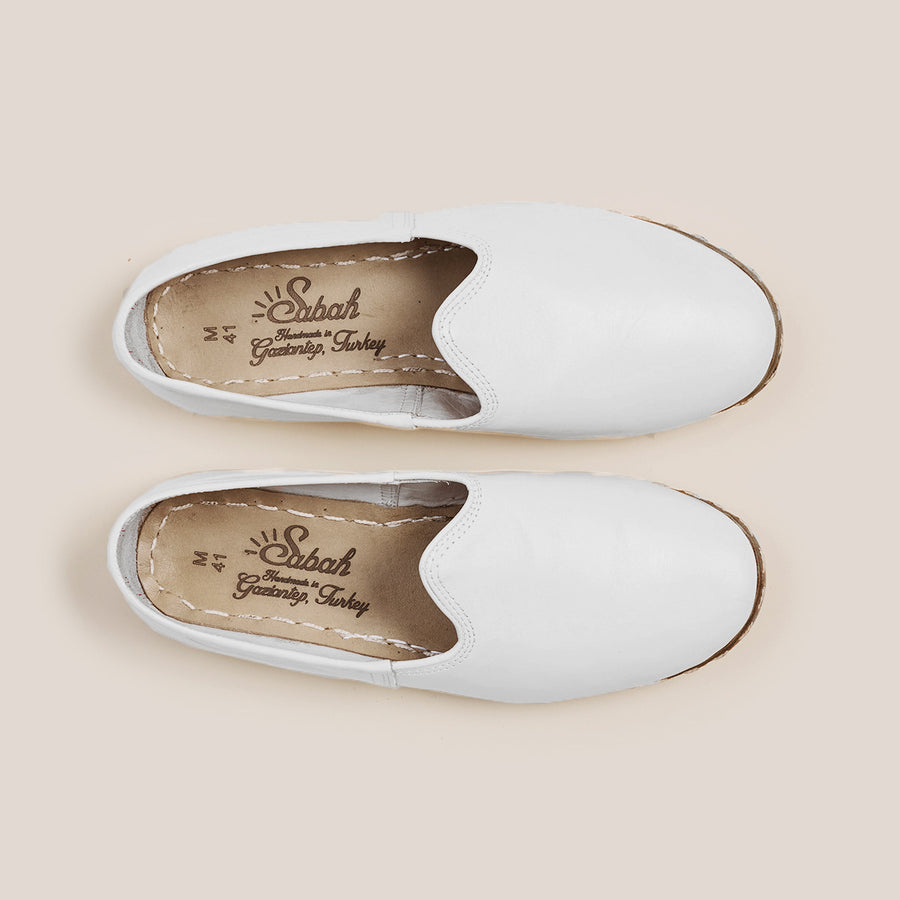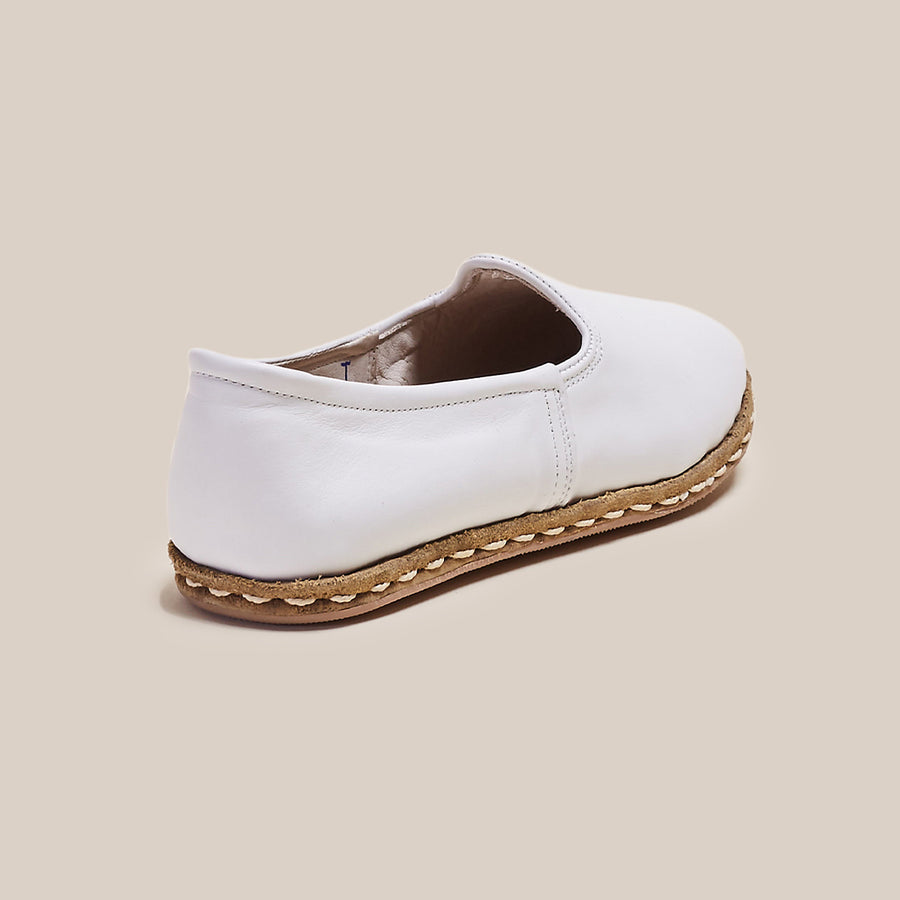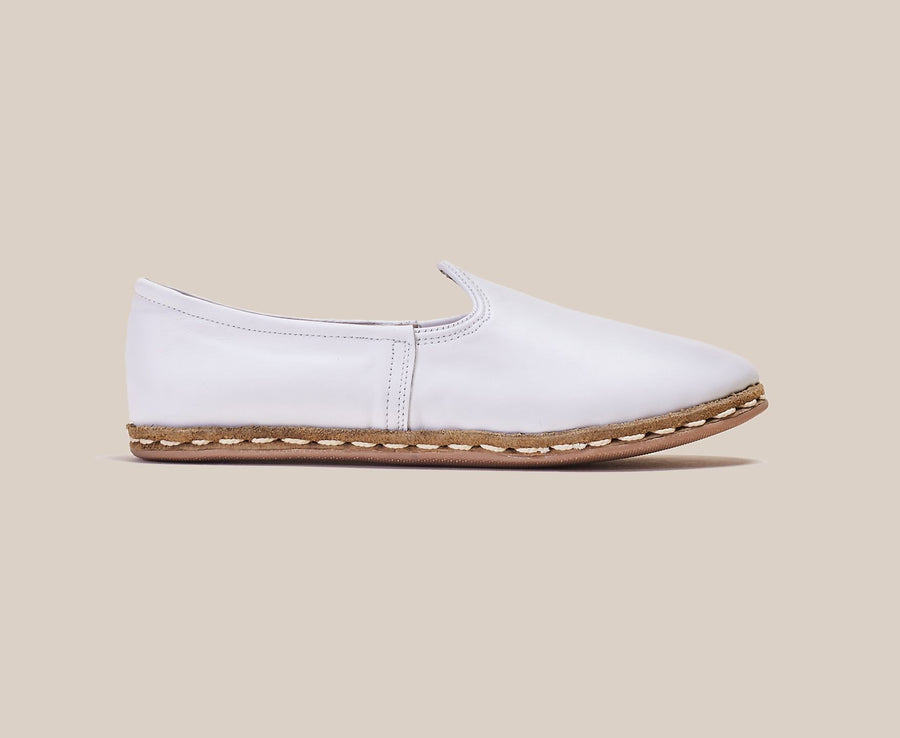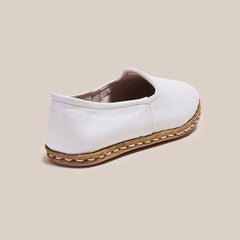 Mykonos White Sabah
$210
The Mykonos Sabah is a true bright white, bringing a sharp, yet relaxed sophistication to one's look. We have this leather produced in Istanbul (from one of our favorite tanneries) with a light protective coating -- so while the leather will still wear in, burnish, and gather patina over time, a little spill here or there should wipe right off. We hope you love it as much as we do!
Read More
- Entirely handmade in Turkey
- Sturdy yet flexible hand-stitched sole construction
- Drum dyed, semi-veg upper leather that ages beautifully
- Soft leather lining (no socks, no problem!)
- Water buffalo leather insole & midsole, forms to feet
- Replaceable rubber outsole to ensure longevity
- Lightweight, packable, perfect for travel!
Sabah Workshop Gaziantep, Turkey
Mykonos White Sabahs on real people, in real life!