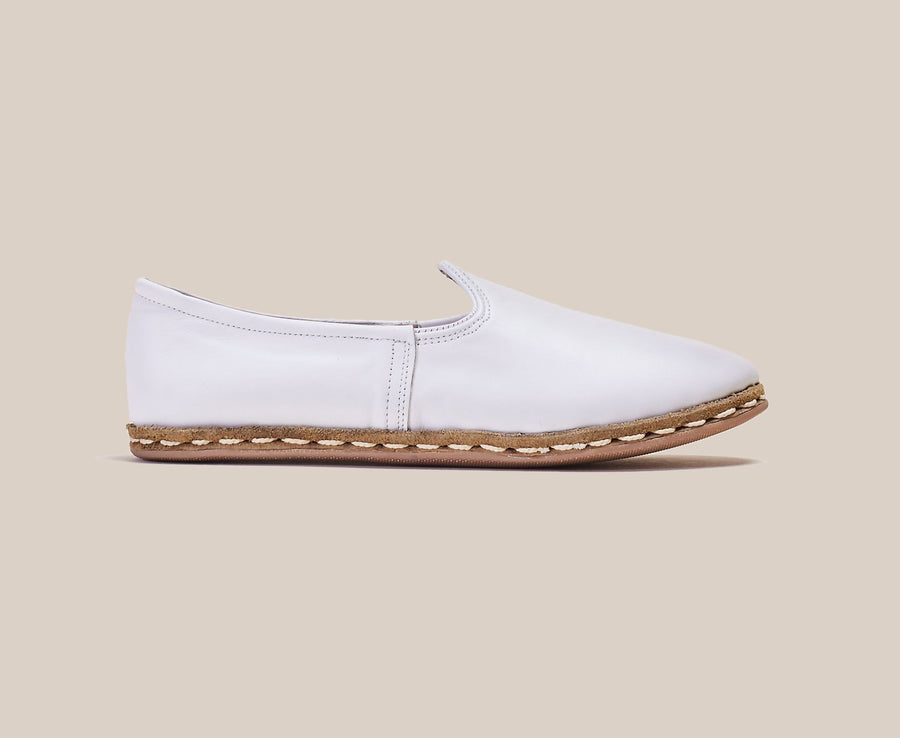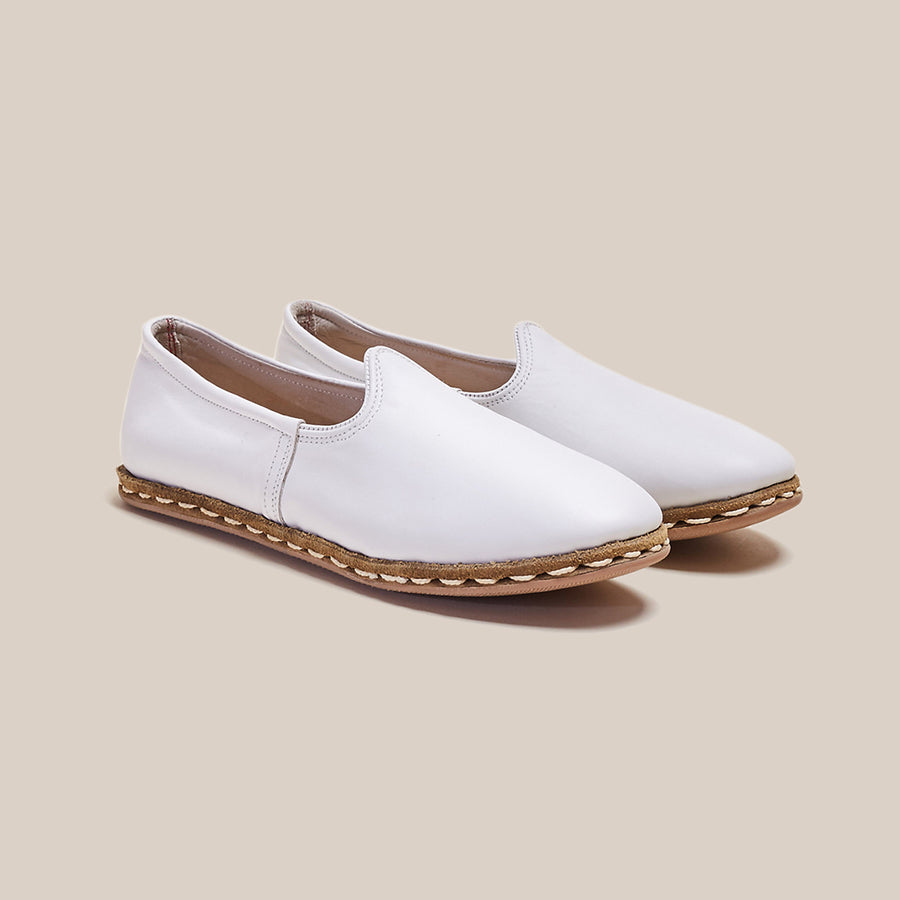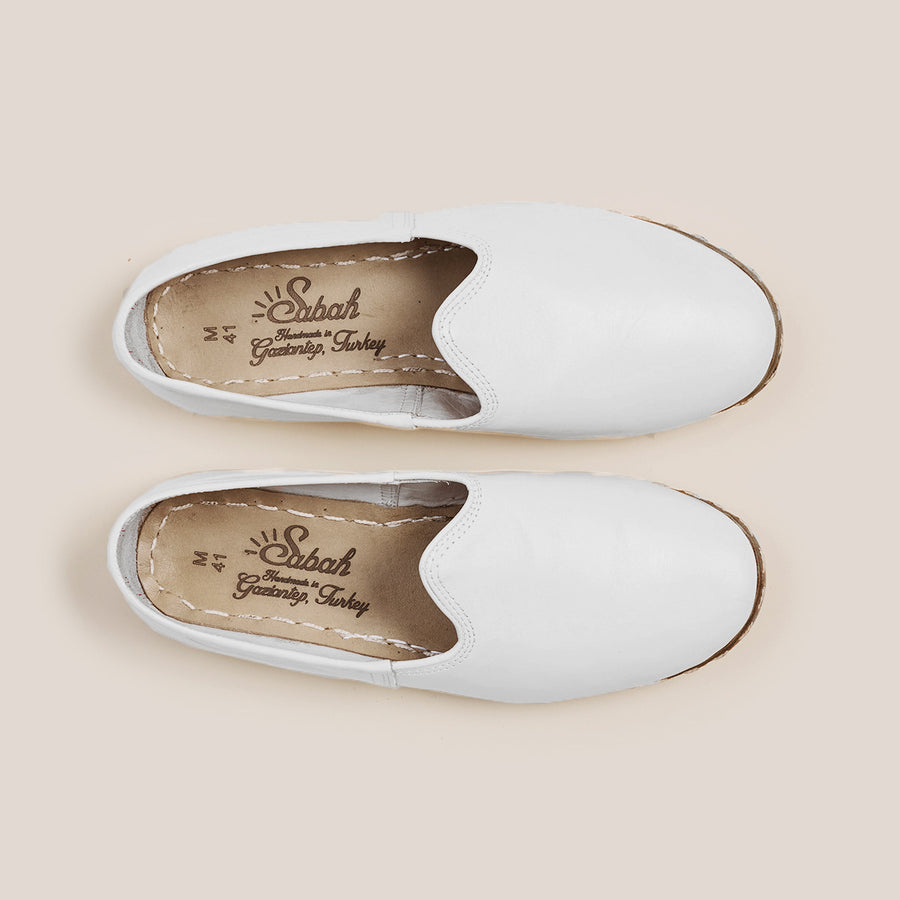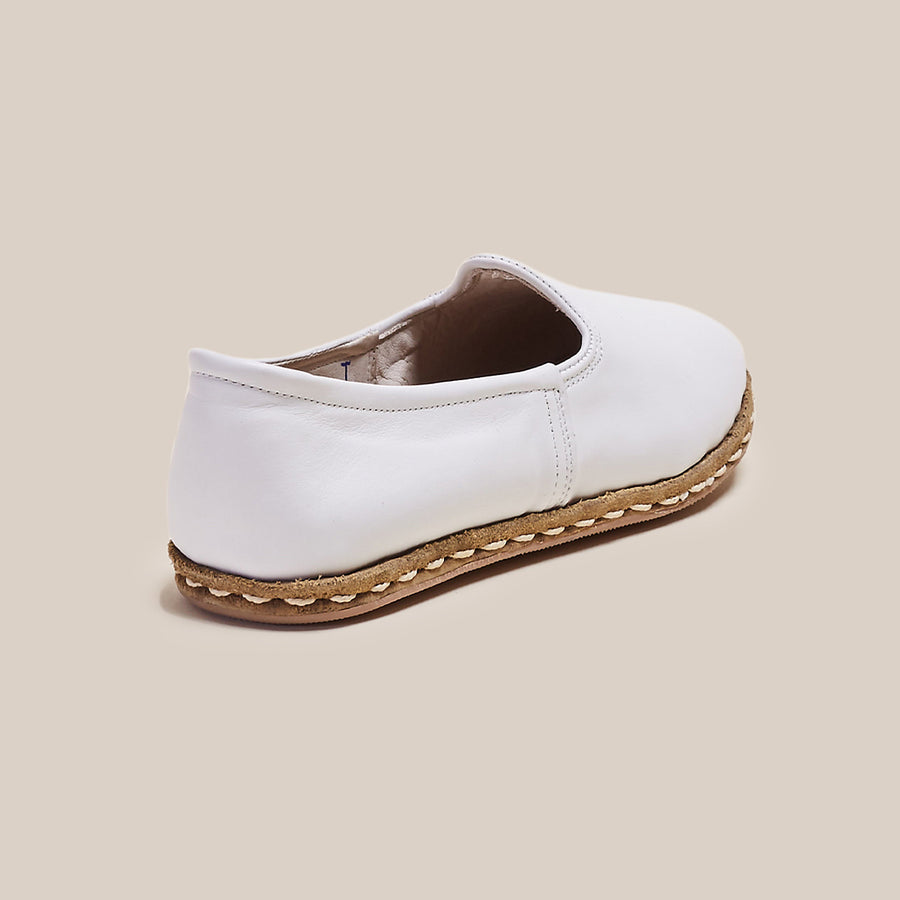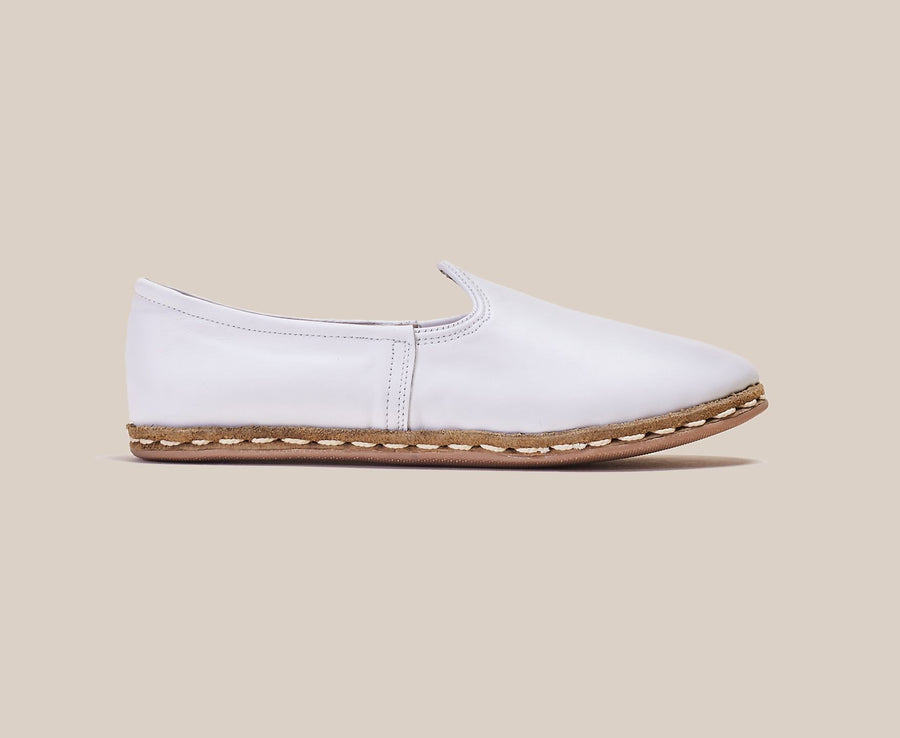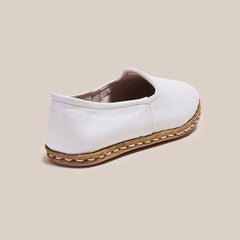 Mykonos White Sabah
$210
The Mykonos Sabah is a true bright white, bringing a sharp, yet relaxed sophistication to one's look. We have this leather produced in Istanbul (from one of our favorite tanneries) with a light protective coating -- so while the leather will still wear in, burnish, and gather patina over time, a little spill here or there should wipe right off. We hope you love it as much as we do!
Read More
Natural Leather Upper
Natural Leather Lining
Water Buffalo Leather Sole
Replaceable Rubber Outsole
Sabah Workshop Gaziantep, Turkey
Mykonos White Sabahs on real people, in real life!