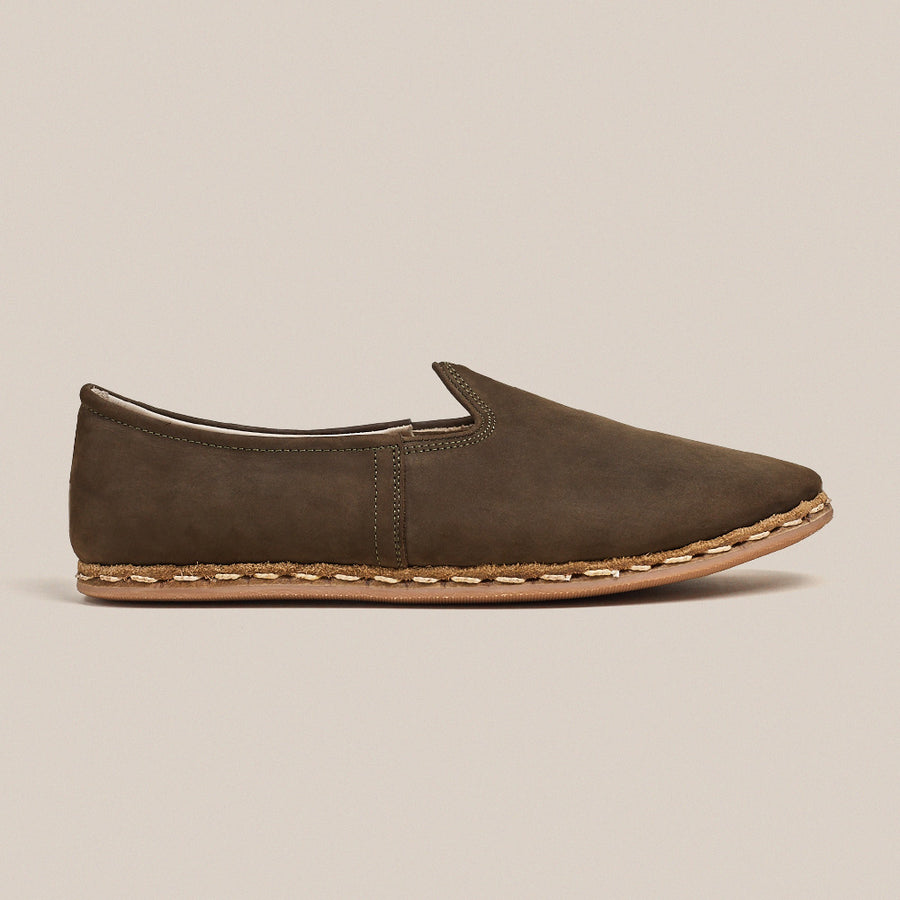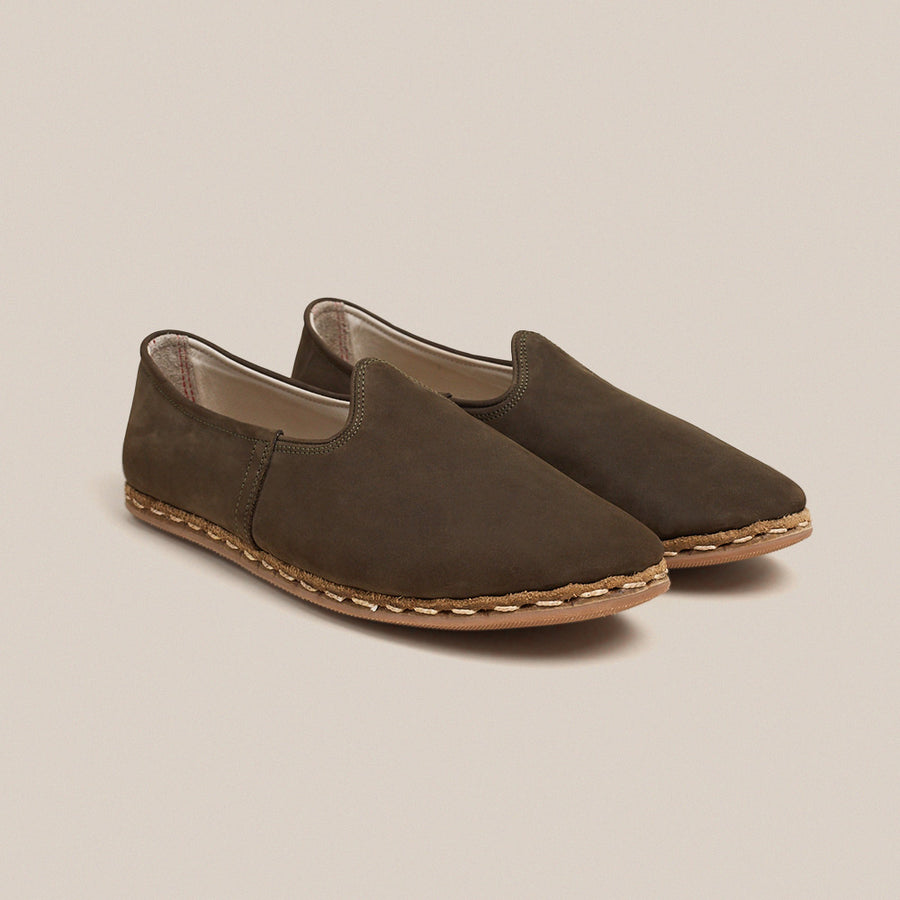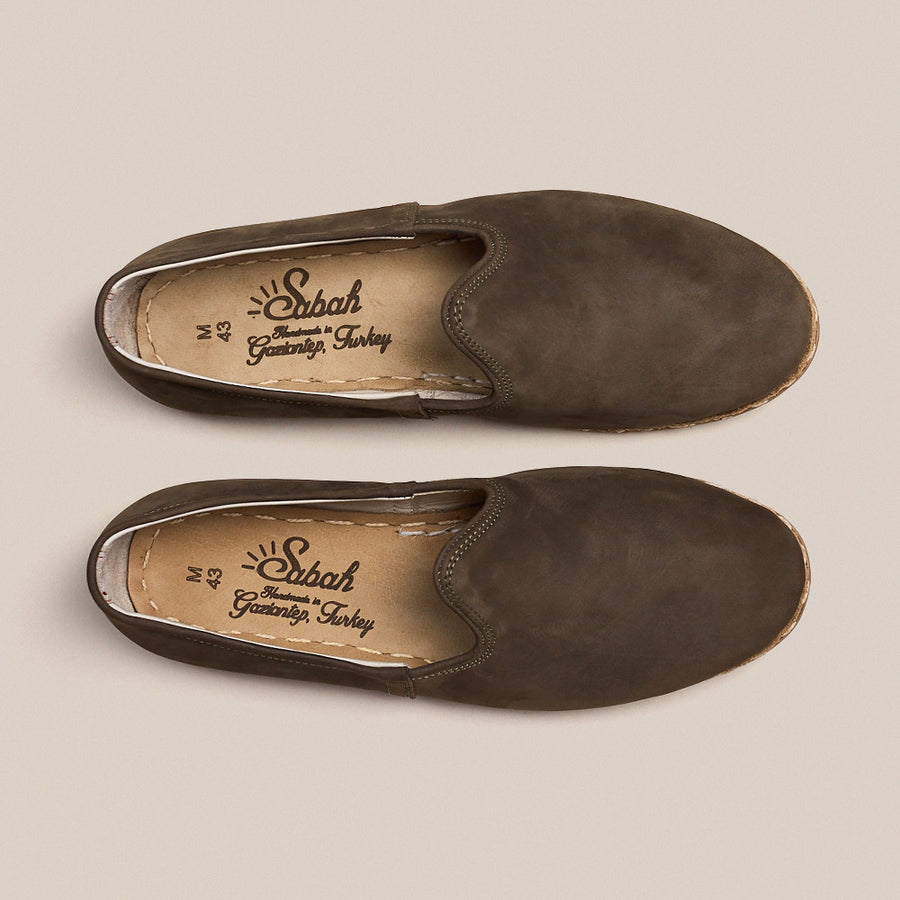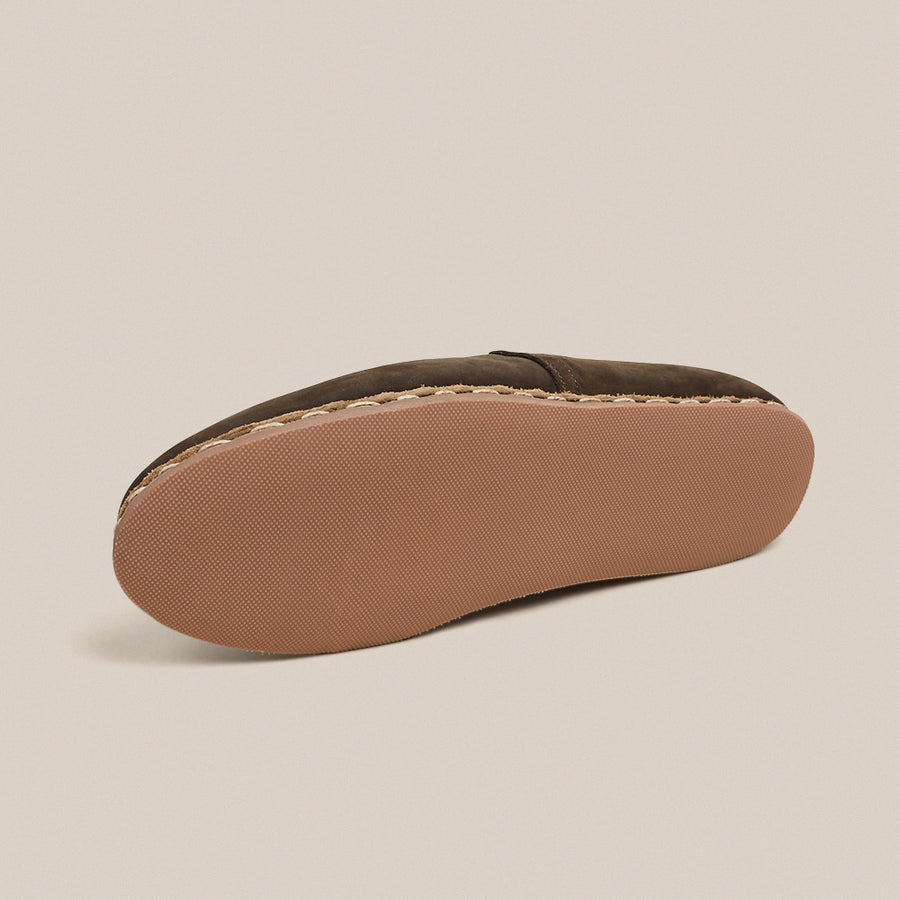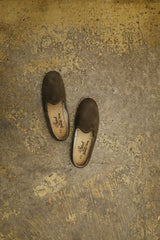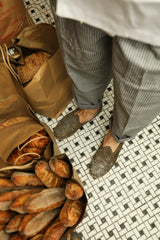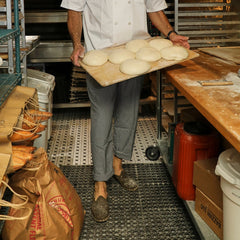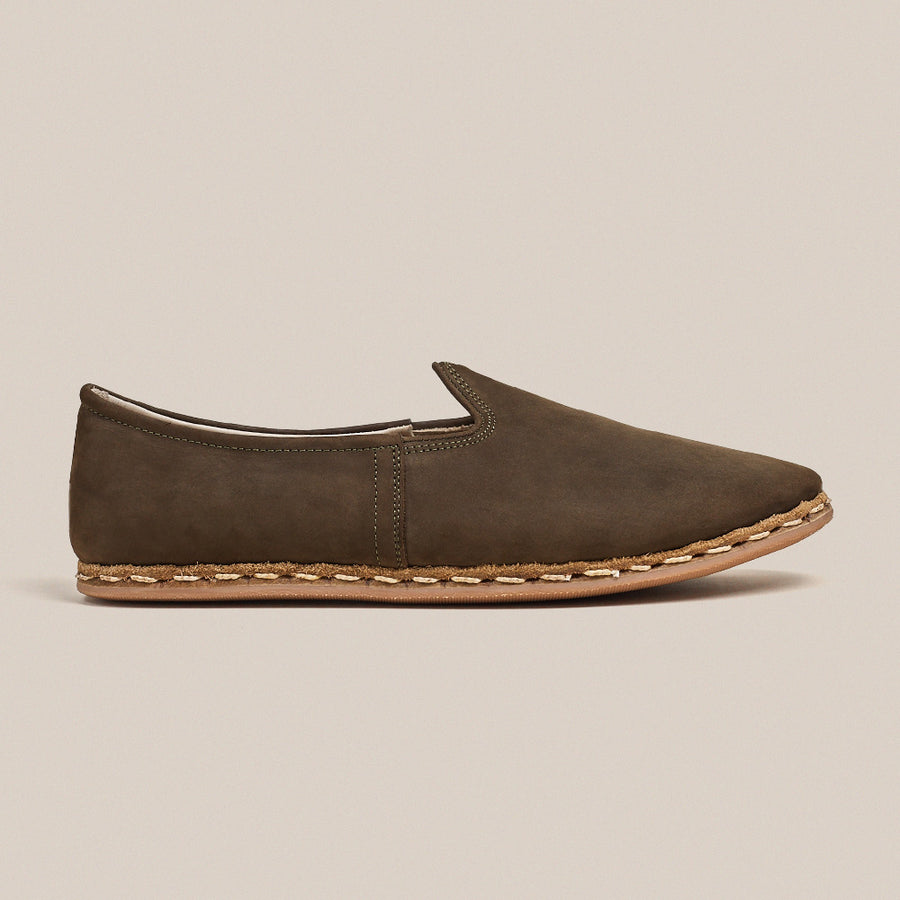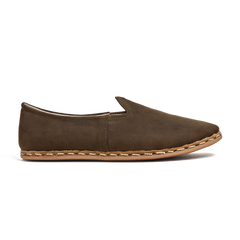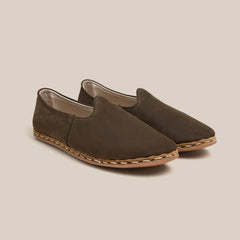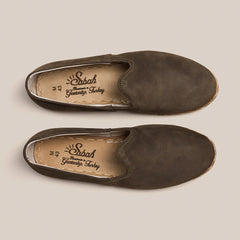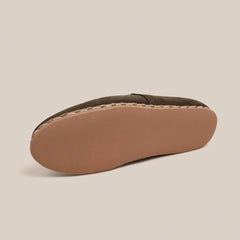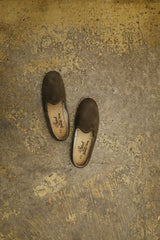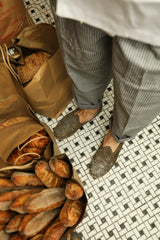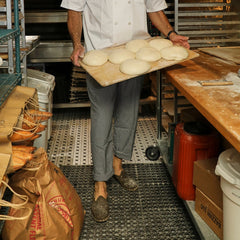 Olive Nubuck Sabah
$210
Introducing our Olive Nubuck Sabah, a smoothed & waxed leather in a matte olive hue. We imagine these worn on chillier days with layers, perhaps outside the city where the waxed nubuck leather will stand up to the elements; or to the contrary - dressed up a bit for an evening or afternoon out. This color is sophisticated, yet relaxed and quite versatile. Enjoy!
Read More
- Entirely handmade in Turkey
- Sturdy yet flexible hand-stitched sole construction
- Soft leather lining (no socks, no problem!)
- Water buffalo leather insole & midsole, forms to feet
- Replaceable rubber outsole to ensure longevity
- Lightweight, packable, perfect for travel!
Sabah Workshop Gaziantep, Turkey
First, with a clean cloth, lightly brush away any loose and dry dirt. Place a piece of adhesive tape over the spot, press and try to lift any dry dirt off the surface, dabbing at it lightly, as needed. Brush the nap of the suede lightly with a suede brush or firm toothbrush, lifting off the dirt. Be sure not to rub too hard. Brush in a fast circular way around the spot — not just at where the spot is — so as not to rub away the suede's nap in one spot. Brush again with the clean cloth. Never use creams, oils, waxes or shoe polishes on suede or nubuck. Oil or grease stains are very hard to remove — we suggest your Sabahs visit a professional shoe repair shop for a second opinion. Should the Sabahs or Babas get soaked, allow them to dry naturally, away from heat. A quick combing of the entire surface with a suede brush may bring back the nap — if not, visit your local shoe repair shop.
Sabah sizing is unique. Refer to our size guide when considering a pair of Sabahs, and keep in mind, they will stretch and mold to your foot with time and wear.
Olive Nubuck Sabahs at C&B Cafe
We visited C&B Cafe in the East Village and spent the morning with its charismatic & passionate owner, Ali Şahin. We talked ingredients, about the beauty of having regulars, and Turkey -- his home country and, of course, a people, cuisine, and place thats near & dear to our heart at Sabah. Ali sported our new Waxed Olive Nubuck Sabahs, which he proclaimed, "are much more comfortable to cook in than clogs." And, as you'll see, even in a few short hours, his new Sabahs got put through it in the kitchen. Thankfully, this waxed & smoothed leather is extra resistant -- perfect for a long morning in the kitchen, or really any adventure. Afiyet Olsun!