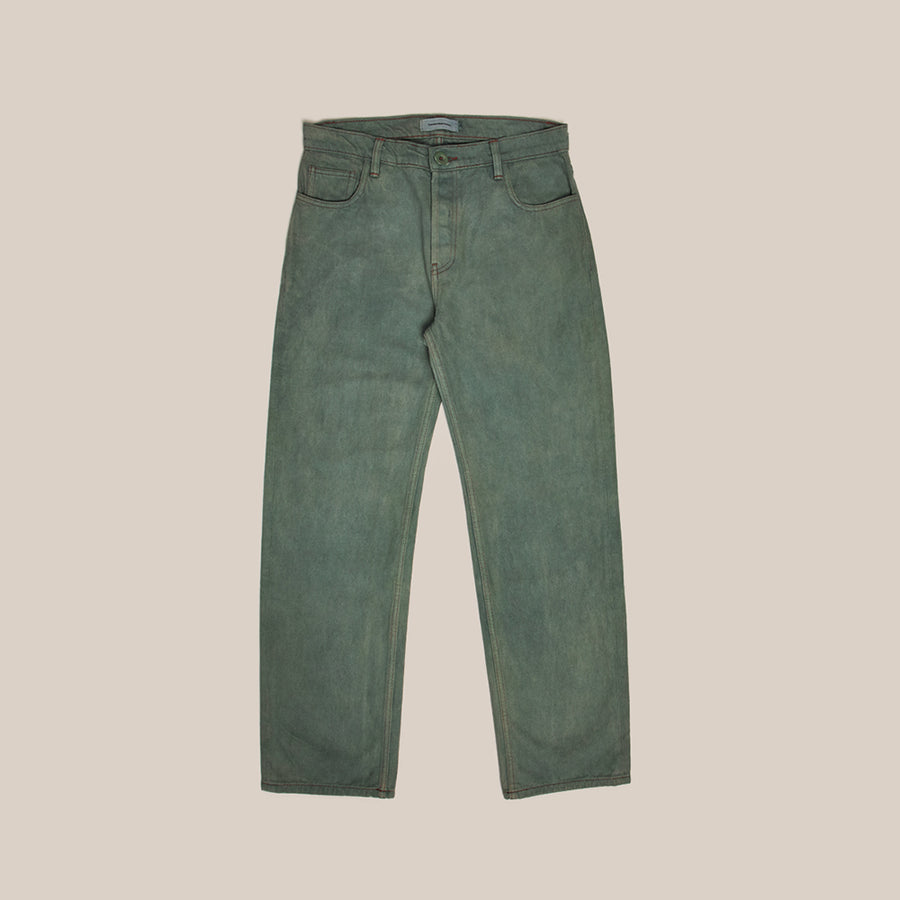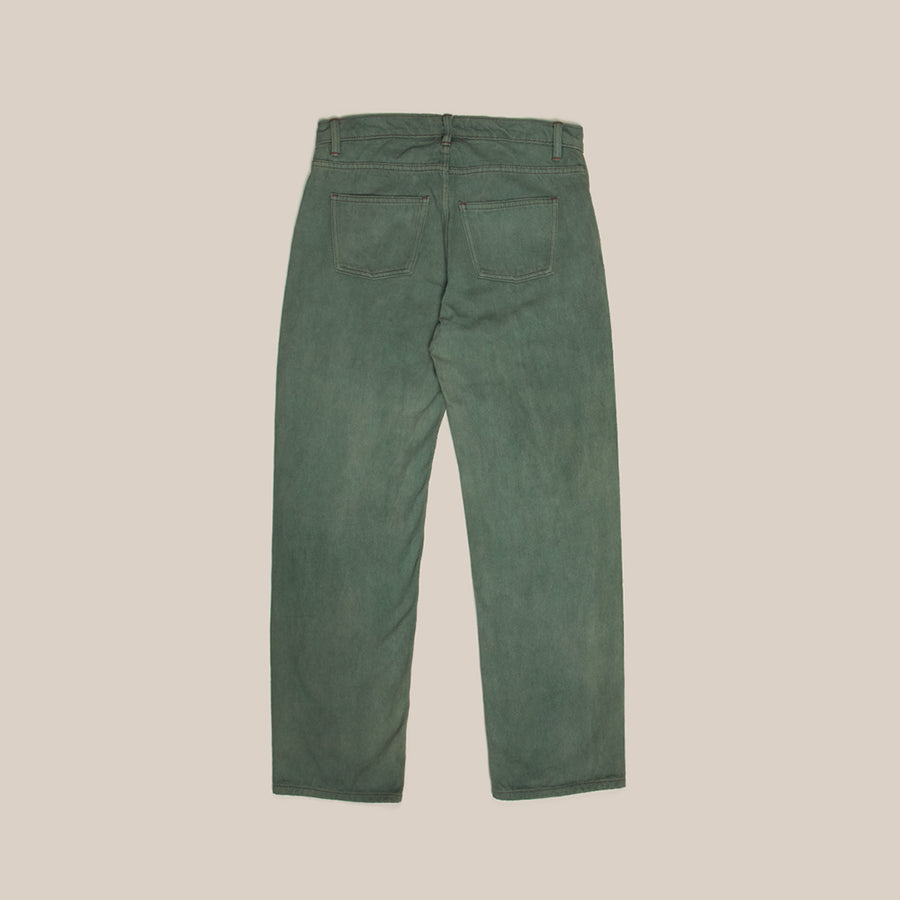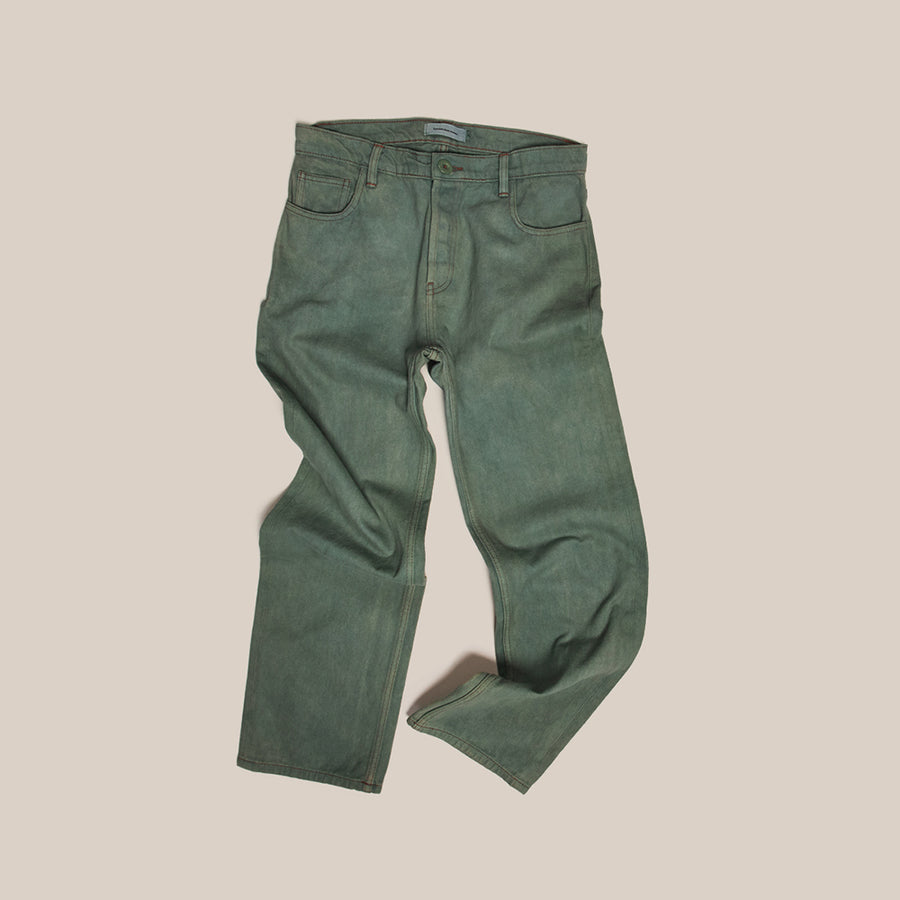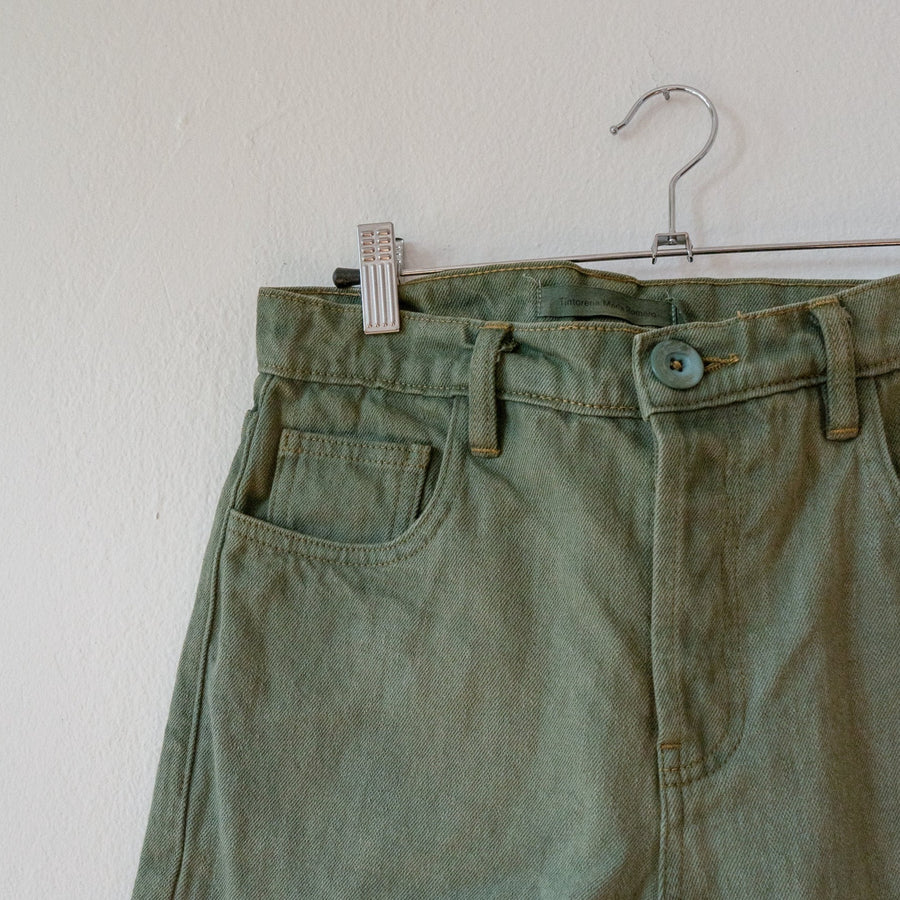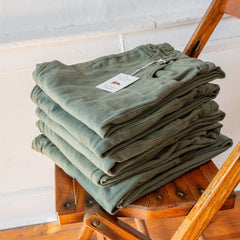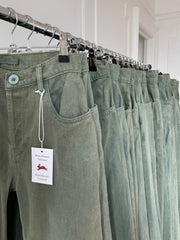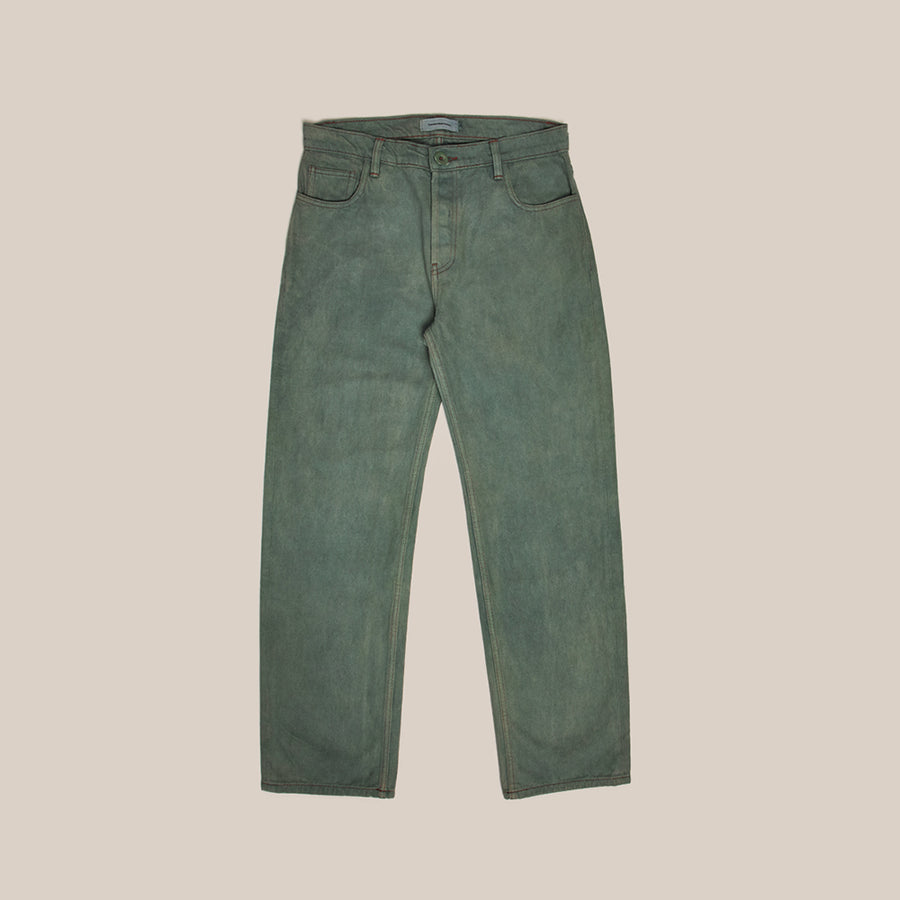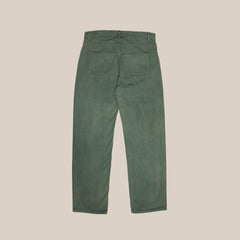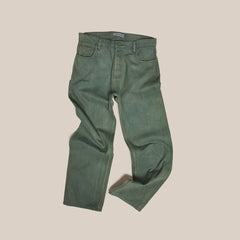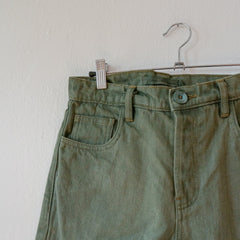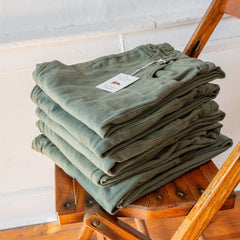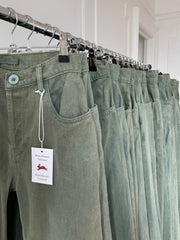 'The Jean in Green' for Sabah by Tintorería
$255
María made us our very own green jean -- her beloved Leonardo silhouette, cut & sewn in Guatemala of 100% recycled 12 oz denim from the New Denim Project, and naturally dyed in a vibrant green just for Sabah (even the corozo buttons take the dye!). We love the straight, full fit with a mid rise. Read carefully for sizing information. Only 25 pairs made.
Read More
100% Recycled 12oz Cotton Twill from the New Denim Project
Corozo buttons
Naturally dyed using pomegranate skins, fustic and indigo.
Guatemala by La Workshop, Naturally dyed in Pennsylvania.
The use of acidic products ( vinegar, lemon… ) on your naturally dyed garment can alter the color. Do not use bleach, chemical products or expose to sunlight for long periods of time. The jeans have been pre-washed, so when washed in cold water & air dried or tumble dried with no heat, shrinkage won't happen.
Straight fit, mid rise, 5 pockets, hidden button fly, color may vary from batch to batch due to the use of recycled fibers.
Maria is 5' 4" , Hip 34" , Waist 30" and wears a size 4. Alessa is 5' 6", Hip 41" , Waist 32" and wears a size 8. Arturo is 6', Hip 39", Waist 35" and wears a size 12. Mickey is 5' 10", Hip 40" , Waist 34" and wears a size 10.