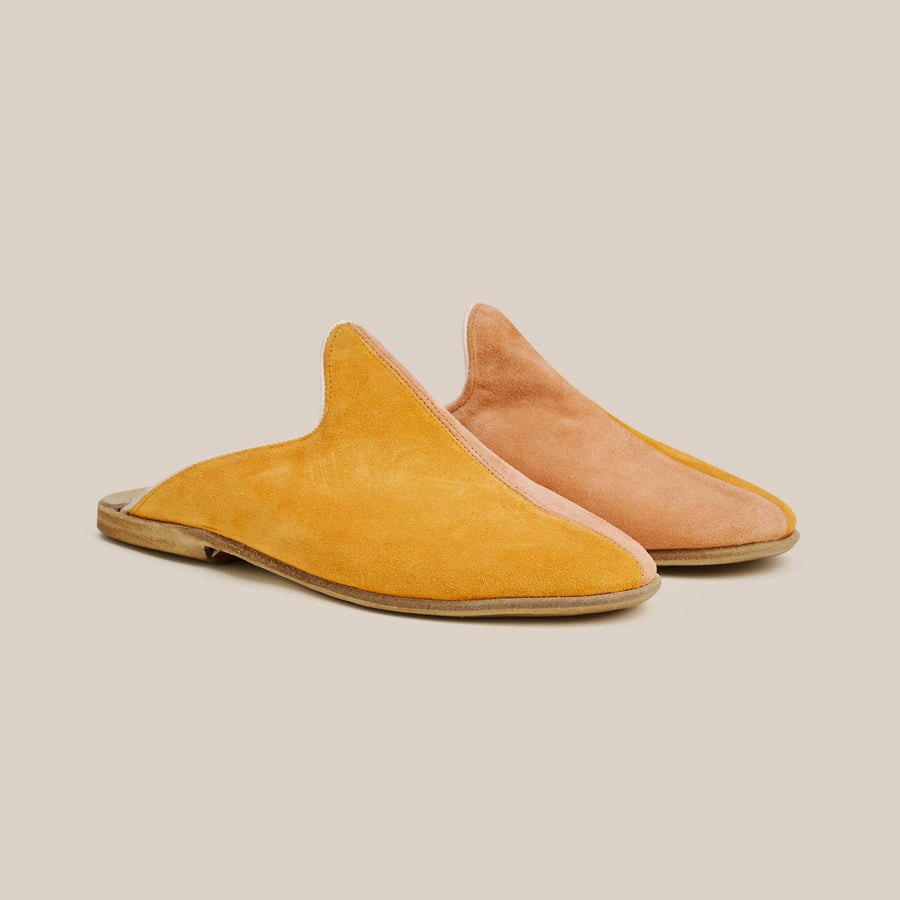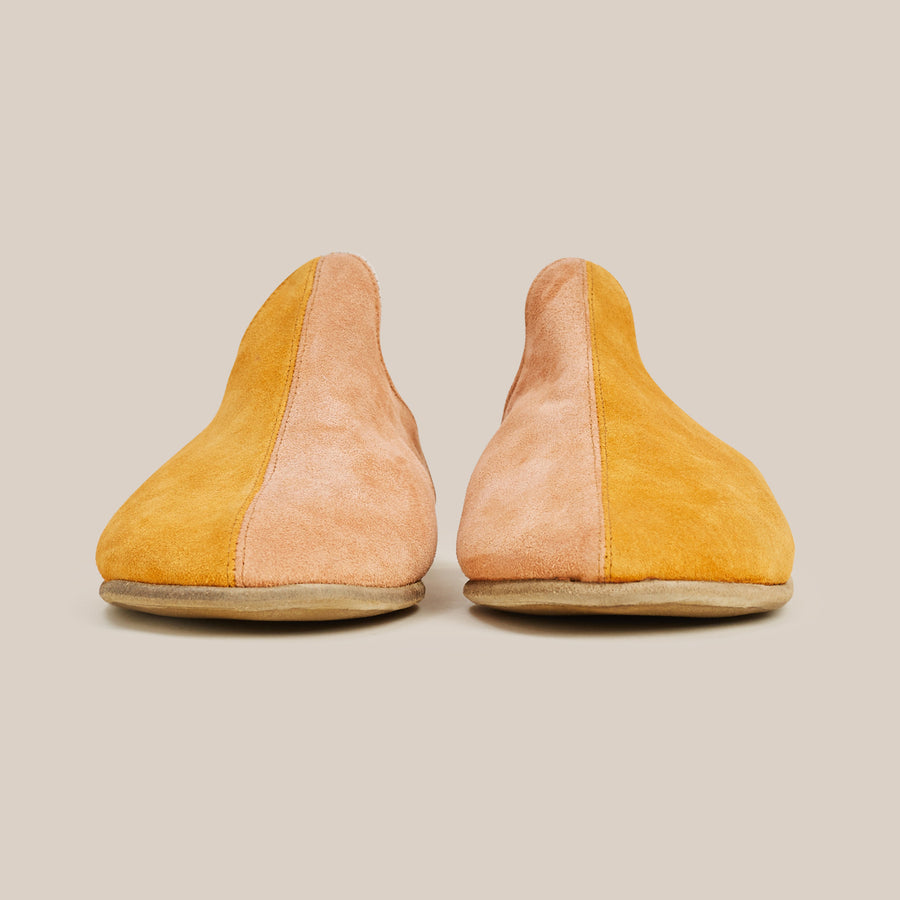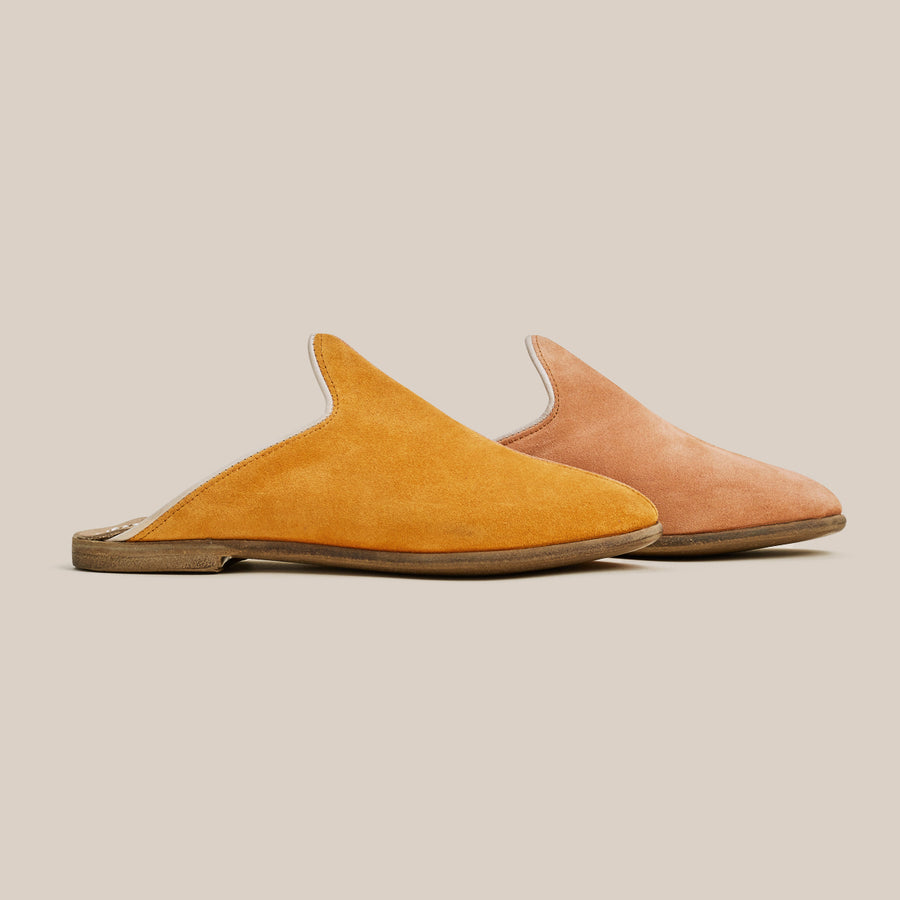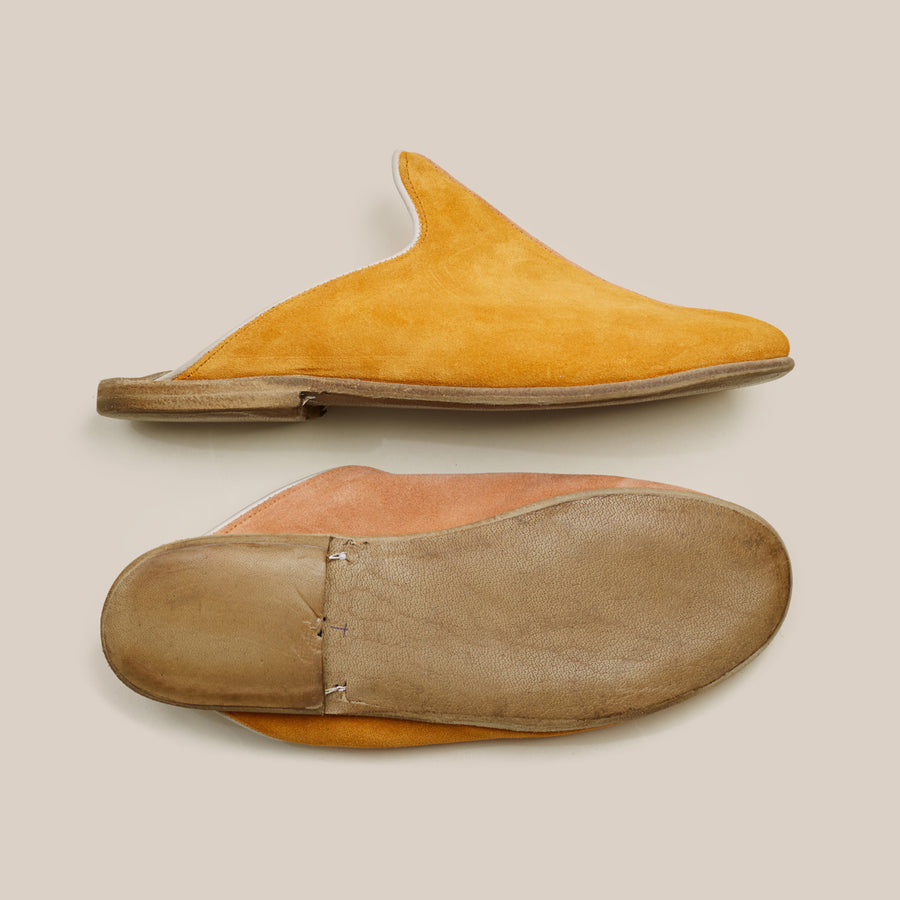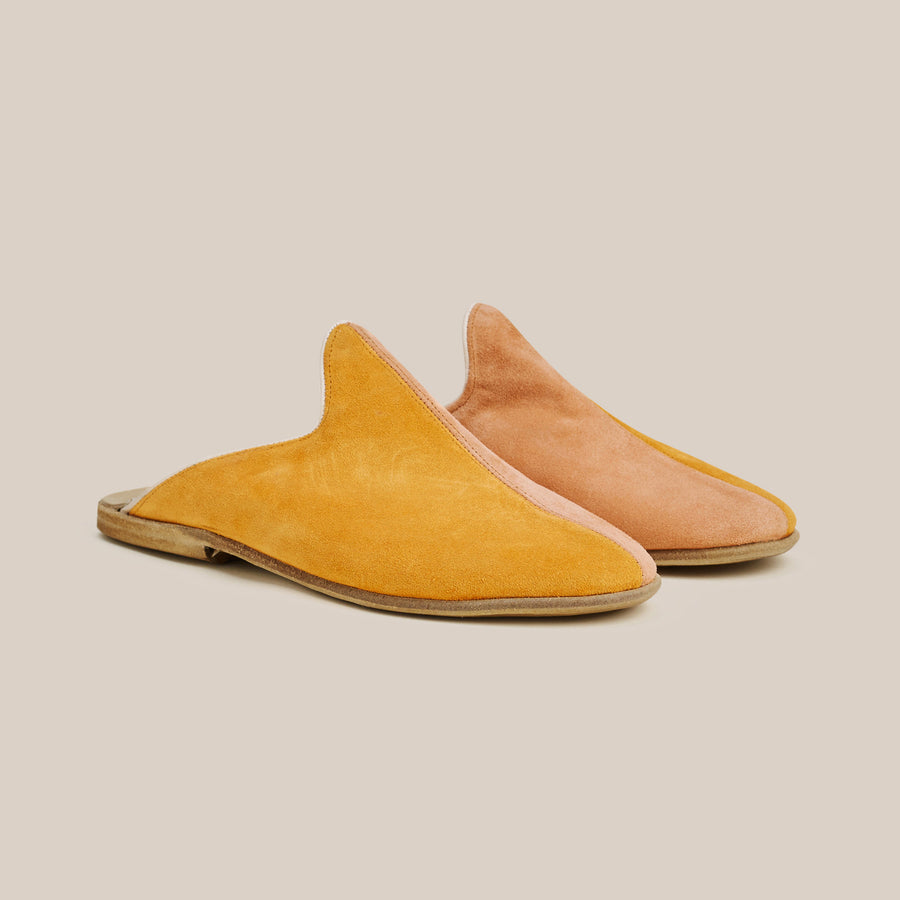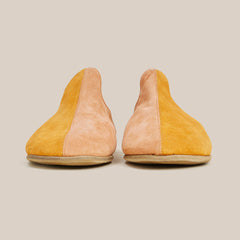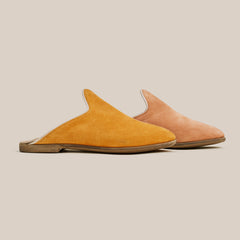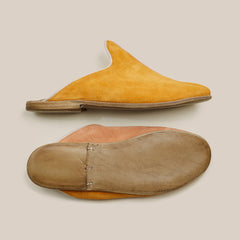 Color: Guatemala Sunrise Yellow/Light Peach
Guatemala Suede Baba
$180
The Guatemala Baba combines two tones of soft suede: a sunrise yellow and a light peach — colors that remind us of Antigua's pastel stucco homes & morning light. These colors are beautiful all on their own, and when combined -- they make for a happy, summery, and easy to wear Baba. Enjoy!
Read More
Color: Guatemala Sunrise Yellow/Light Peach
Two-tone Matte Suede Leather Upper
Natural Leather Lining
Water Buffalo Leather Sole
Sabah Workshop Gaziantep, Turkey
First, with a clean cloth, lightly brush away any loose and dry dirt. Place a piece of adhesive tape over the spot, press and try to lift any dry dirt off the surface, dabbing at it lightly, as needed. Brush the nap of the suede lightly with a suede brush or firm toothbrush, lifting off the dirt. Be sure not to rub too hard. Brush in a fast circular way around the spot — not just at where the spot is — so as not to rub away the suede's nap in one spot. Brush again with the clean cloth. Never use creams, oils, waxes or shoe polishes on suede or nubuck. Oil or grease stains are very hard to remove — we suggest your Sabahs visit a professional shoe repair shop for a second opinion. Should the Sabahs or Babas get soaked, allow them to dry naturally, away from heat. A quick combing of the entire surface with a suede brush may bring back the nap — if not, visit your local shoe repair shop.
Guatemala Suede Babas on real people, in real life!