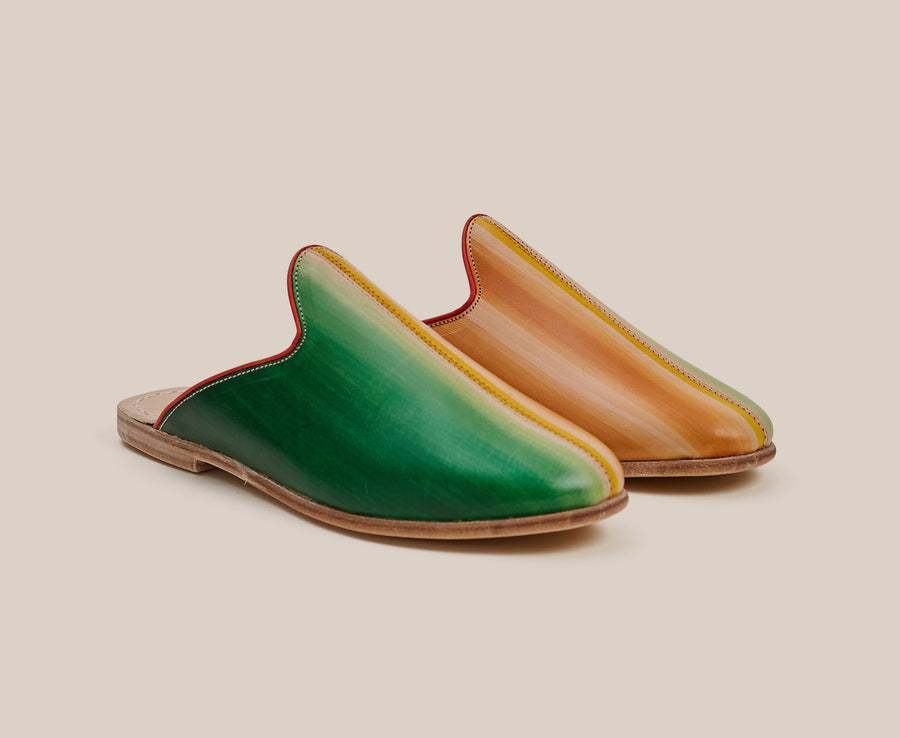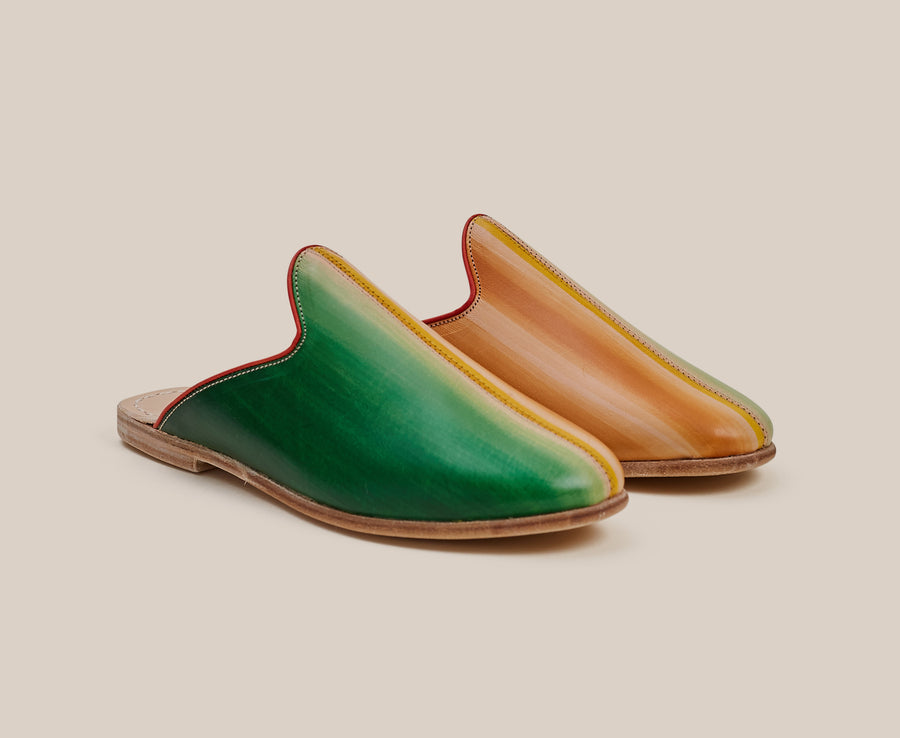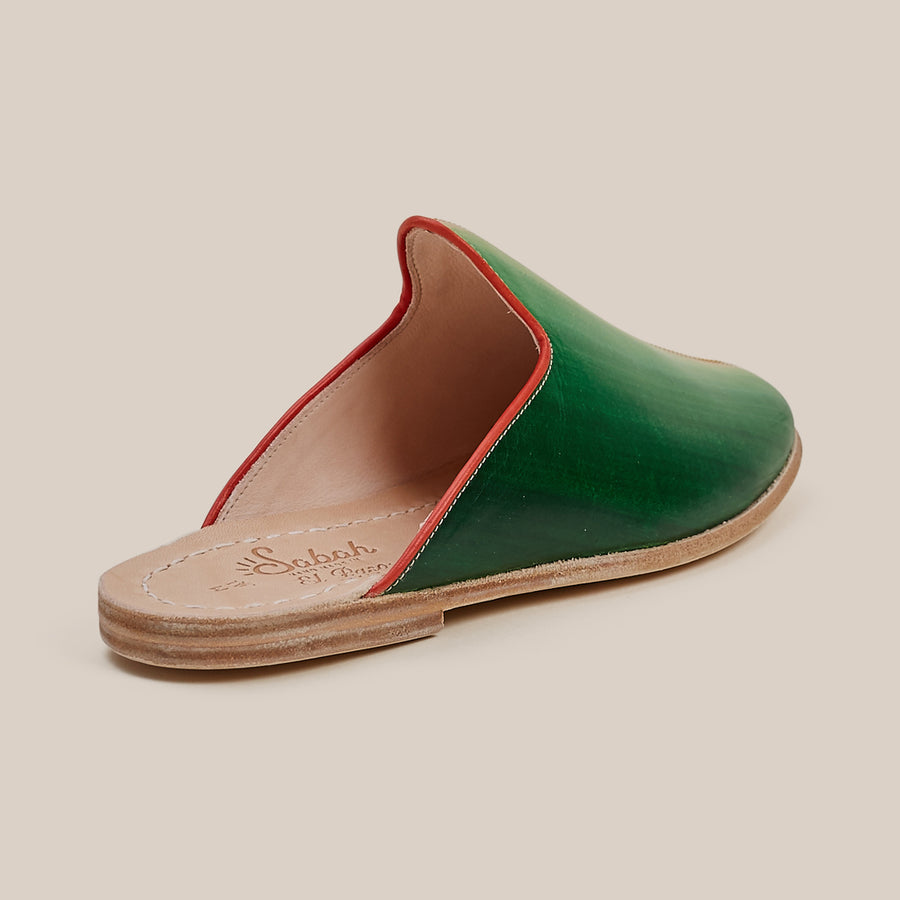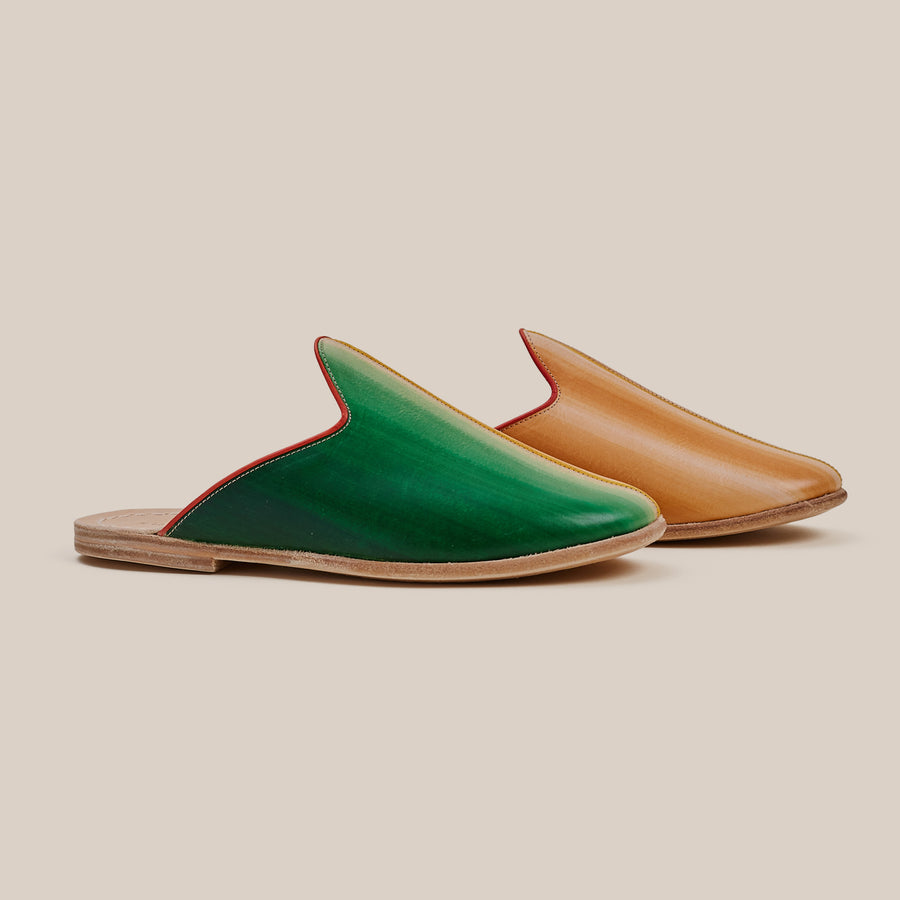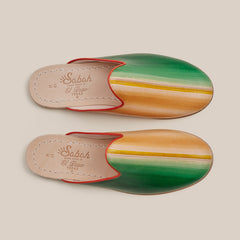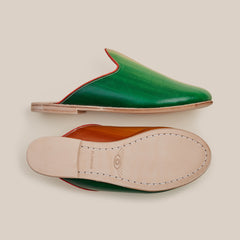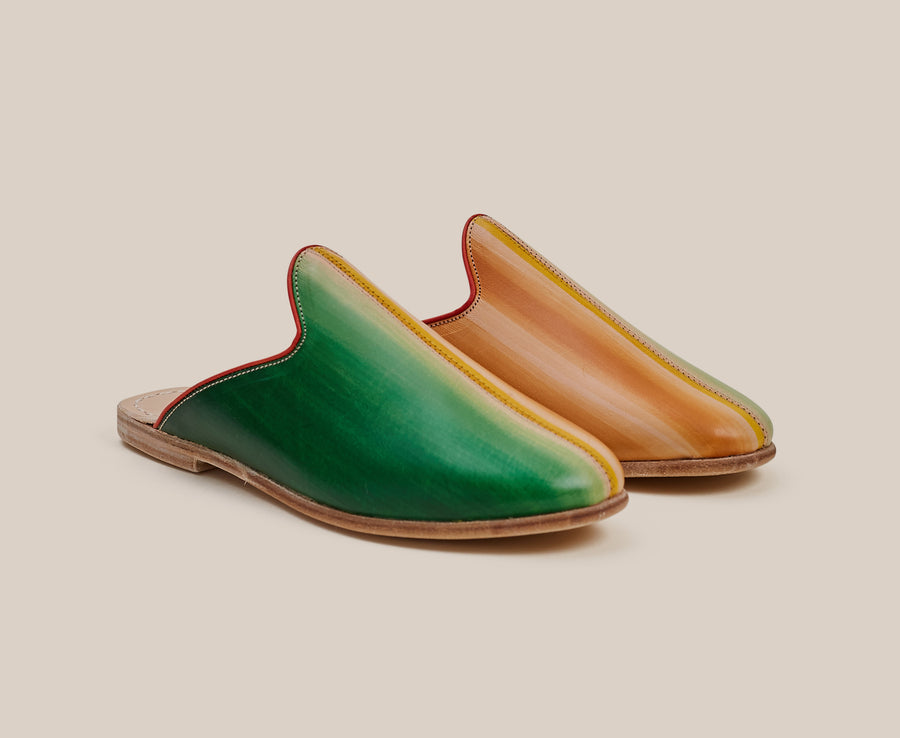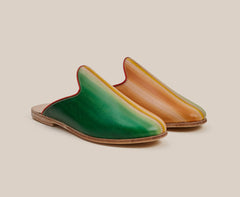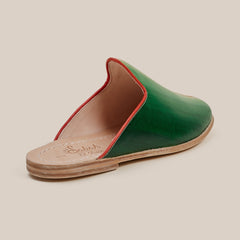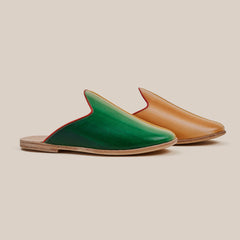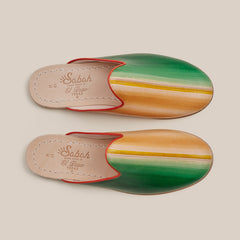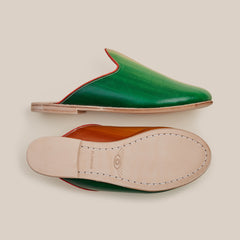 El Cosmico Baba
$315
Introducing the limited edition, Texas-born Sabah x El Cosmico Baba -- a collaboration years in the making between Sabah & Liz Lambert. This style is inspired by the El Cosmico signature robe, featuring hand-painted stripes painted by El Paso local artist, Xochitl, in our El Paso workshop. The El Cosmico Baba's soles & insoles are made with full grain 100% vegetable tanned and undyed Italian bull leather, traditionally used for western equestrian boot & saddle making -- thick yet very flexible, particularly good at absorbing the humidity, whisking it away from your feet.  Just as the upper and lining leather, the sole and insole leather will form to your feet and gain a rich caramel patina over time. The painted dye stripes are soaked into the leather, so these Babas will look really beautiful as the leather creases and ages, inviting the bright stripes to take on a bit of patina with wear as well. Perfect for a cool night of live music in the dessert, or dressed up for dinner in the city -- we hope you enjoy this special collaboration.
Read More
100% VEG TANNED NATURAL LEATHER UPPER
100% VEG TANNED NATURAL LEATHER LINING
100% VEG TANNED ITALIAN BULL LEATHER SOLE
Lightly brush off any debris or dirt on the surface with a soft, damp cloth. Use Sabah leather cleaner and conditioner, in that order, applying the product to a soft cloth and rubbing it onto the shoe with a circular motion. Pressure isn't necessary — simply apply with a quick motion and the heat of the friction will infuse the product into the top grain of the leather. Be certain to cover the entire upper, including within the creases. Allow to dry and then buff off the excess with a clean, dry soft cloth.
Our first Baba ever made in the El Paso workshop, these will be produced in limited runs of 250 pairs.
The El Cosmico Babas were produced at the Sabah Workshop in El Paso, Texas. Each pair is thoughtfully created by hand and by name, from concept to execution -- a collaboration between Liz Lambert & Mickey. These babas feature hand-stained ombré stripes hand-painted by Xochitl, an El Paso native, and current local artist who has a wide range experience in different mediums, particularly enjoying leathercraft. These Babas are not your typical slippers -- we use natural, high quality leathers, including a very special undyed vegetable tanned leather lining so that the Baba will form to the foot over time. Our El Paso worksop has enabled us to utilize & experiment with materials from all over the world.