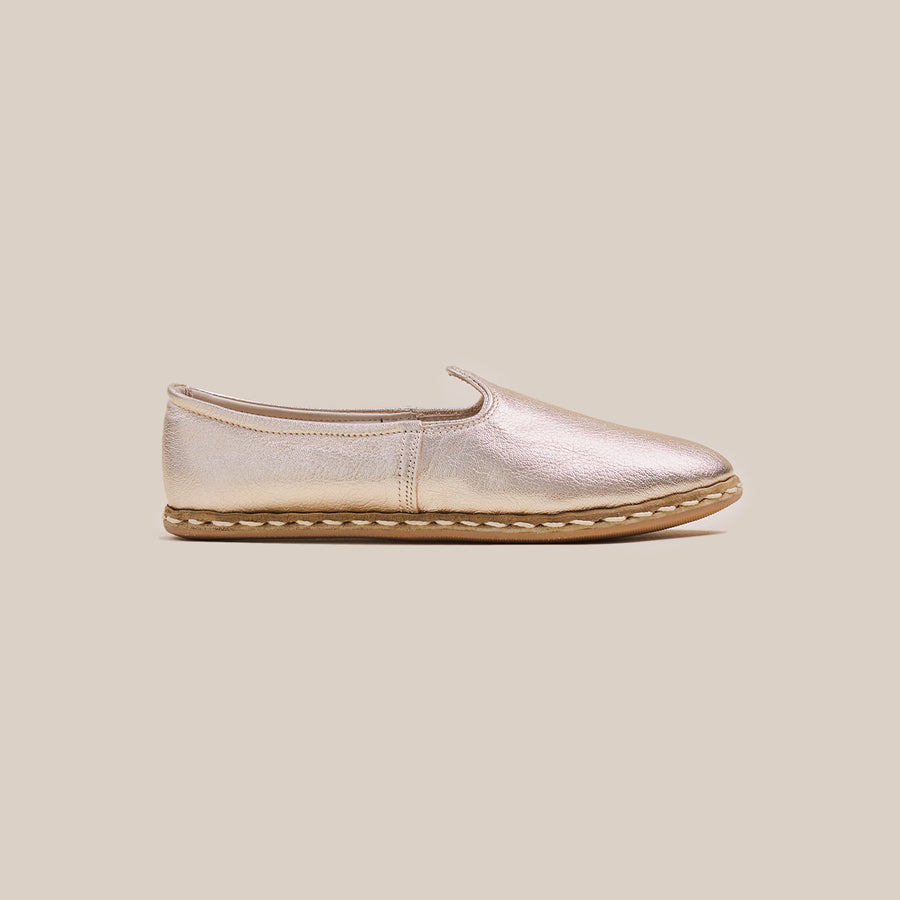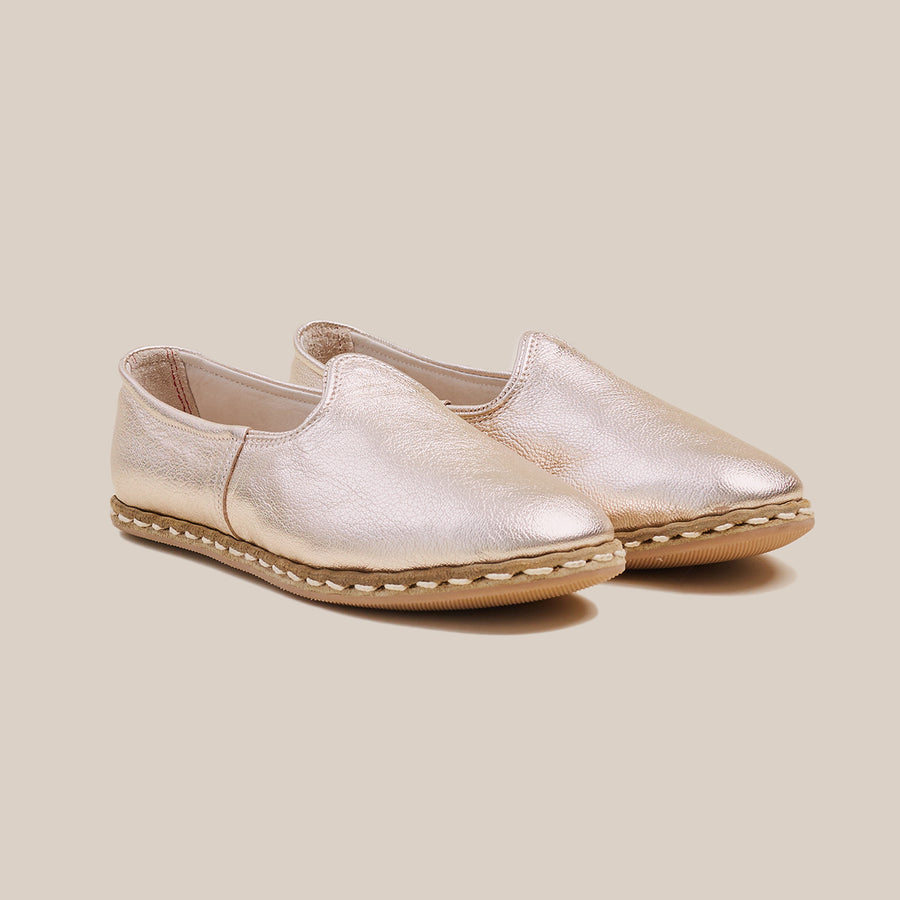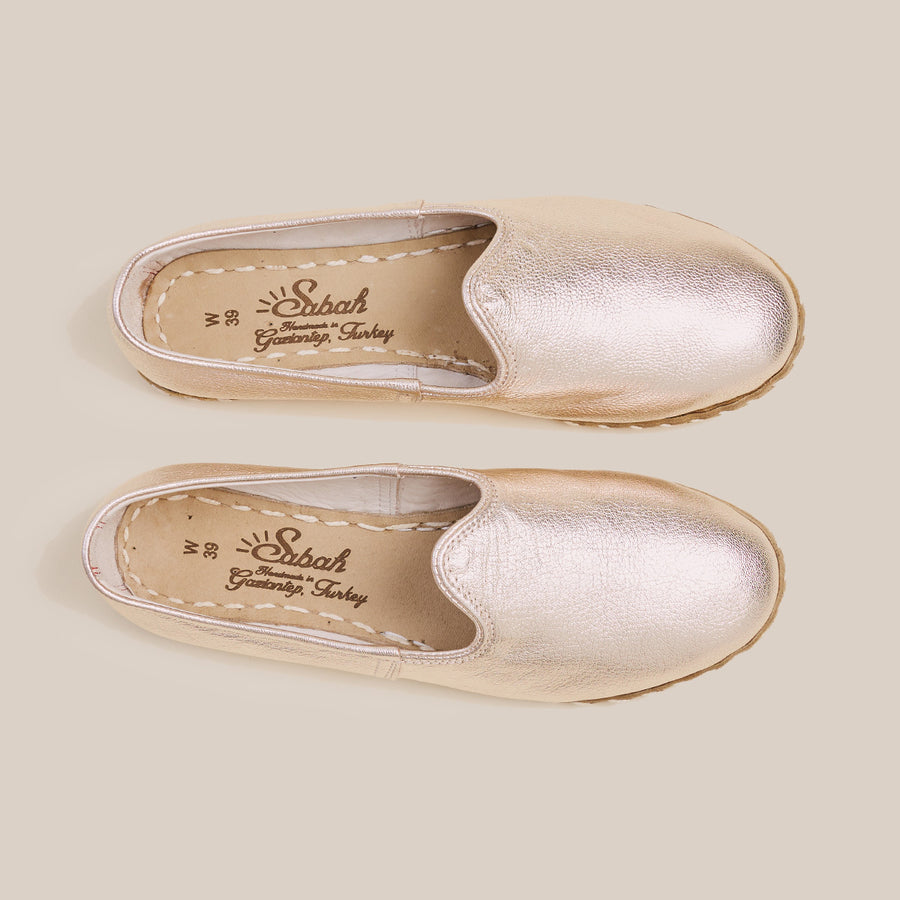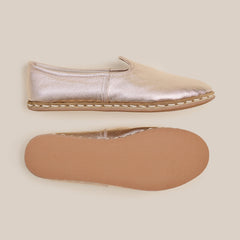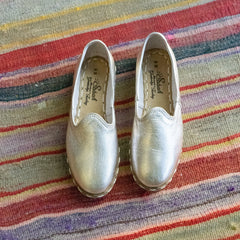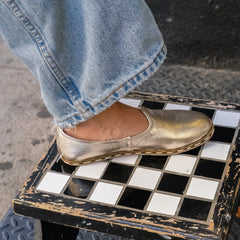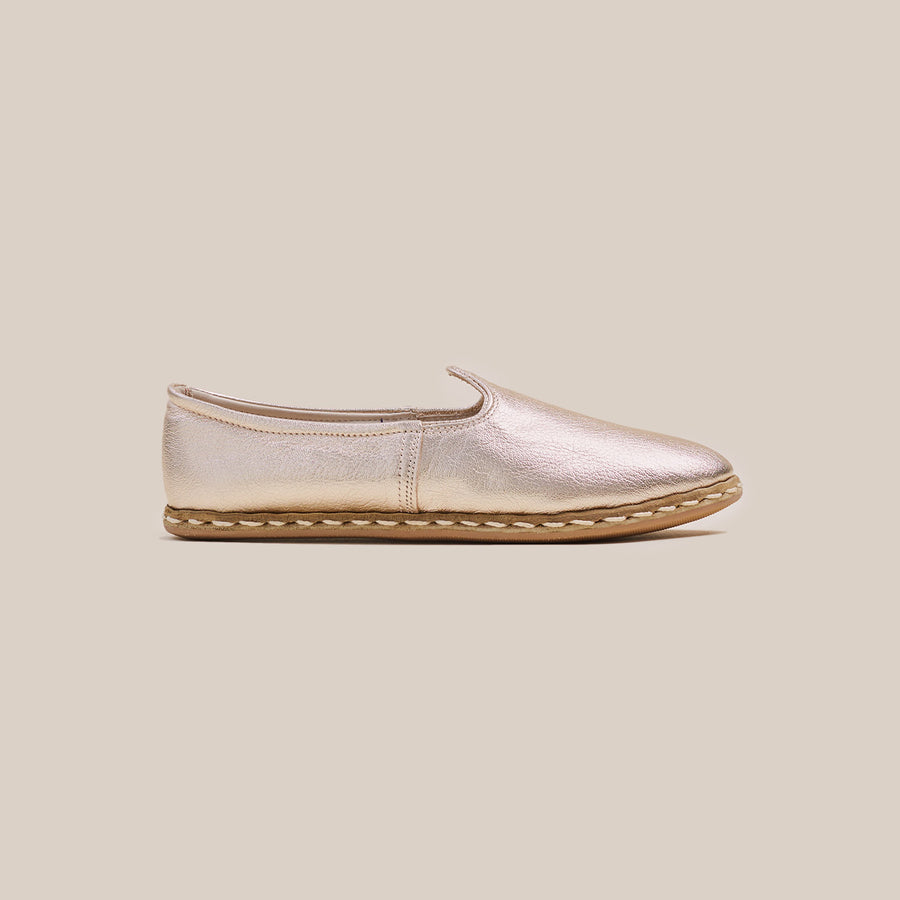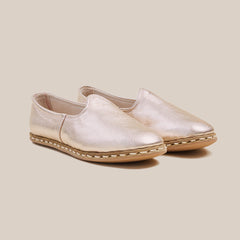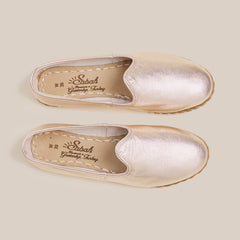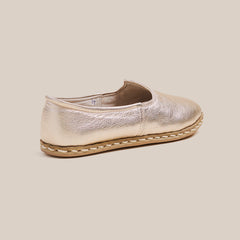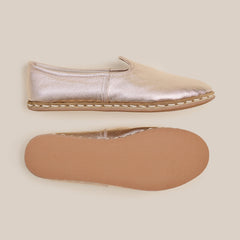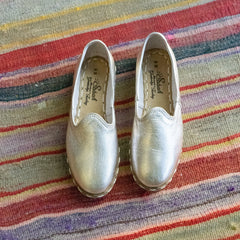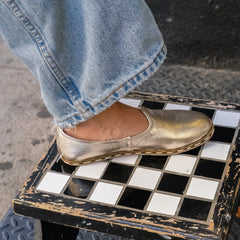 Cin Cin! Sabah
$210
Our Cin Cin Sabahs bring a little sparkle into your wardrobe. This champagne metallic leather (a very light gold with a bit of a silver hue) is sourced from a tannery in Istanbul that specializes in producing metallic leathers using a high quality foil printing process. They make the finest metallic leathers this side of the Bosphorus :)
Read More
- Entirely handmade in Turkey
- Sturdy yet flexible hand-stitched sole construction
- Soft leather lining (no socks, no problem!)
- Water buffalo leather insole & midsole, forms to feet
- Replaceable rubber outsole to ensure longevity
- Lightweight, packable, perfect for travel!
Sabah Workshop Gaziantep, Turkey
With time and wear, some surface finishing might fade or rub away. This is the nature of metallic leathers.