Alpine Silver Sabah
$225
Our Alpine Silver Sabahs add a shiney zing to any outfit... a disco ball in Sabah form :) This electric silver leather is sourced from a tannery in Istanbul, that specializes in metallic leathers. Metallics aren't an easy color to get right, but we've nailed it with these — soft to the touch, and high quality, with a resilience to them not found in most metallic leathers. Enjoy! 
Read More
Natural Leather Upper
Natural Leather Lining
Water Buffalo Leather Sole
Replaceable Rubber Outsole
Sabah Workshop Gaziantep, Turkey
With time and wear, some surface finishing might fade or rub away. This is the nature of metallic leathers.
Metallic leather is unique. Unlike drum-dyed leathers, Metallic leather is made by heat fusing a metallic foil into the grain of the leather hide. Metallic leather is beautiful, and has a lovely shine, but it will not patina in the same way that drum-dyed leather will. With time and abrasion some of the surface finishing might be lost. The metallic foil is not part of the leather, but rather a coating on top. We use high-quality Metallic leather that is made to last, but we thought we should share this information with you so you might be more mindful in caring for your new Sabahs.
Alpine Sabahs on real people, in real life!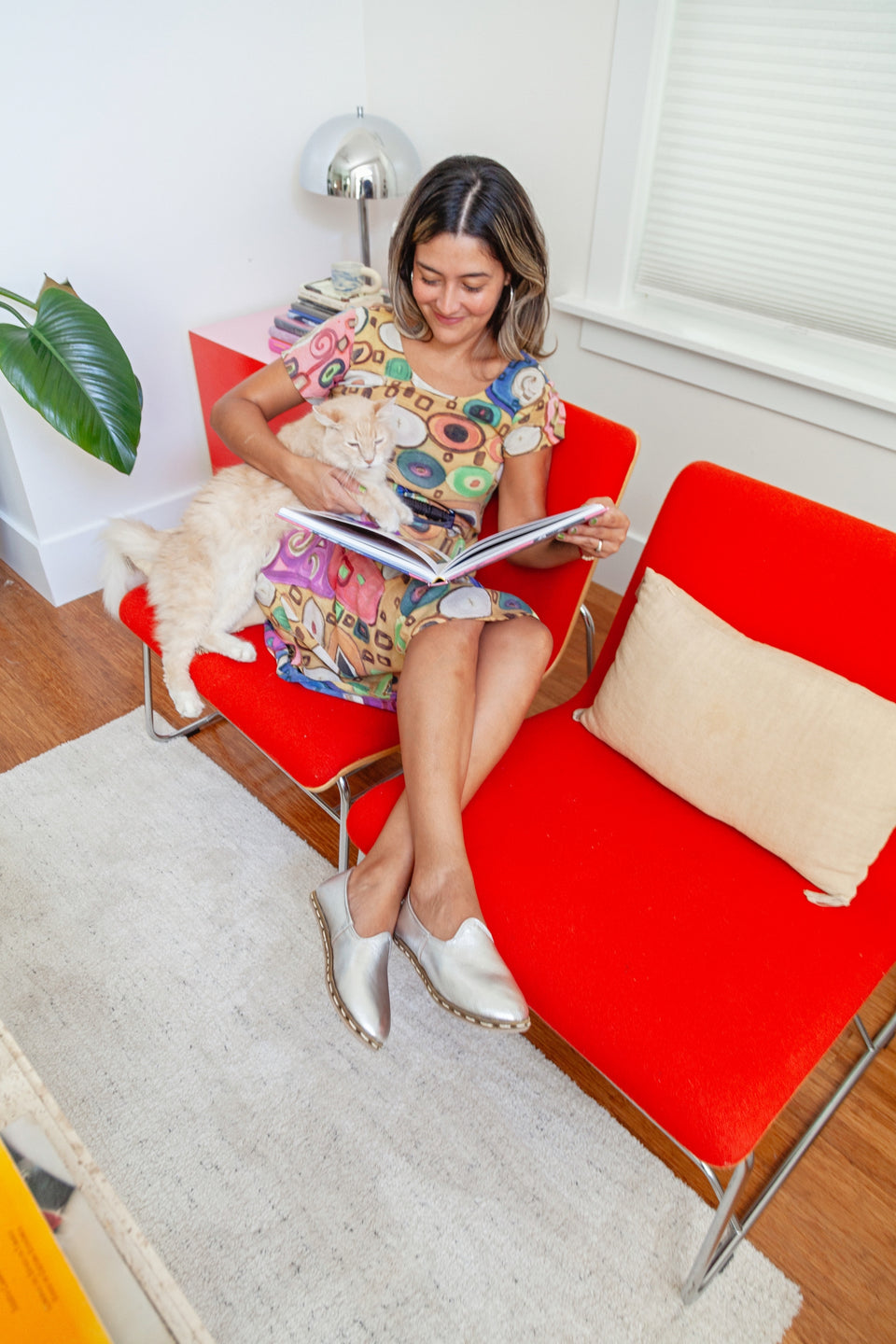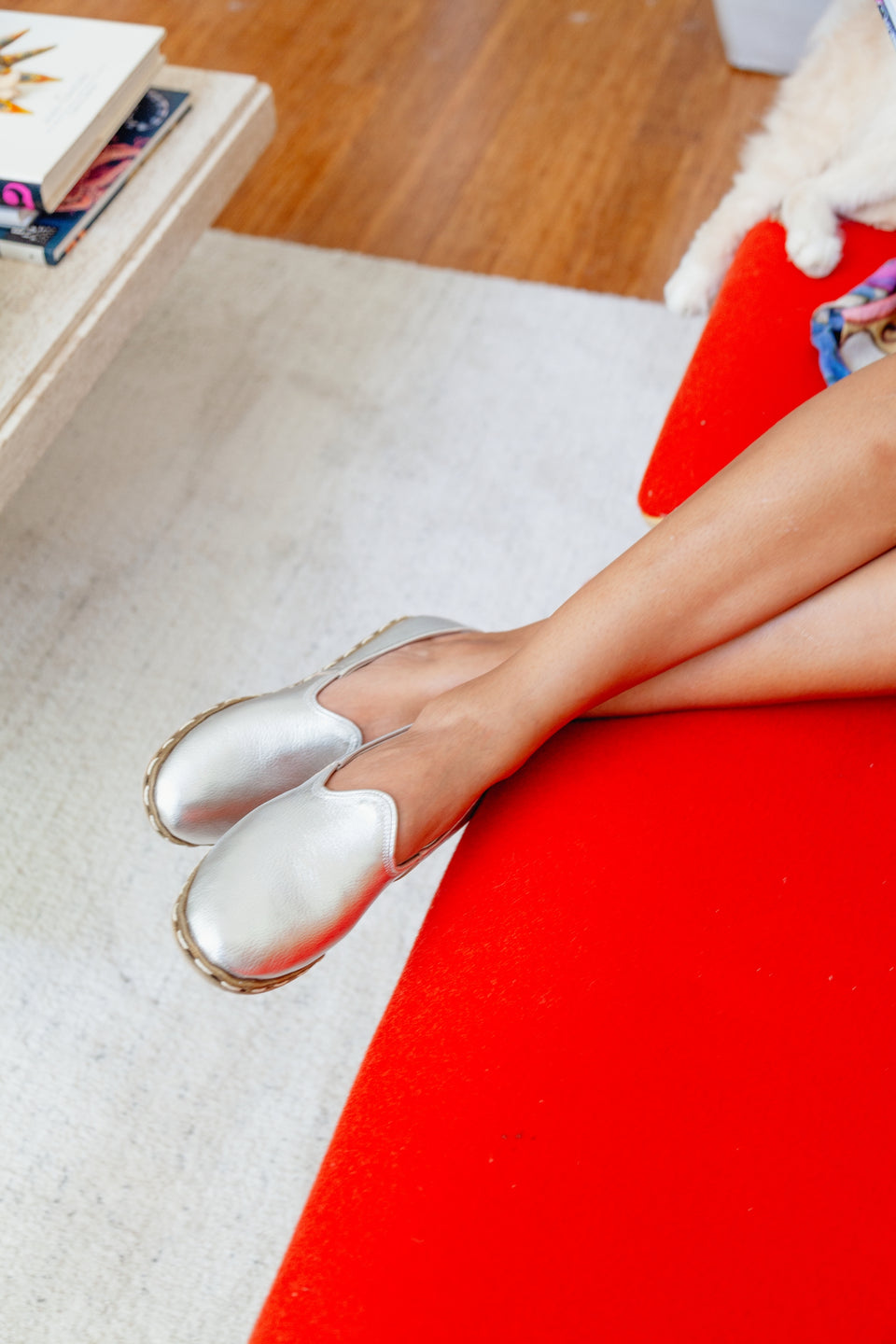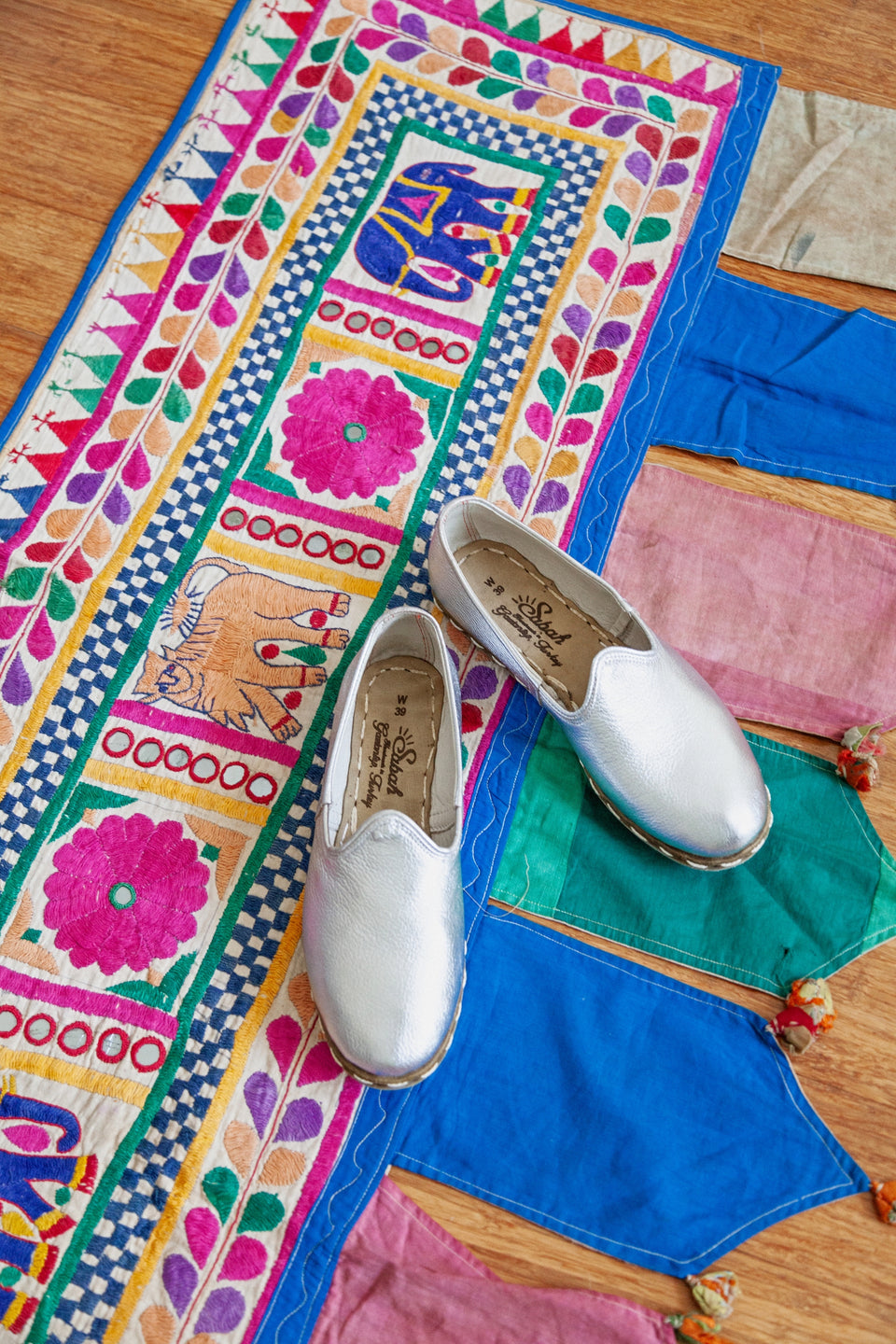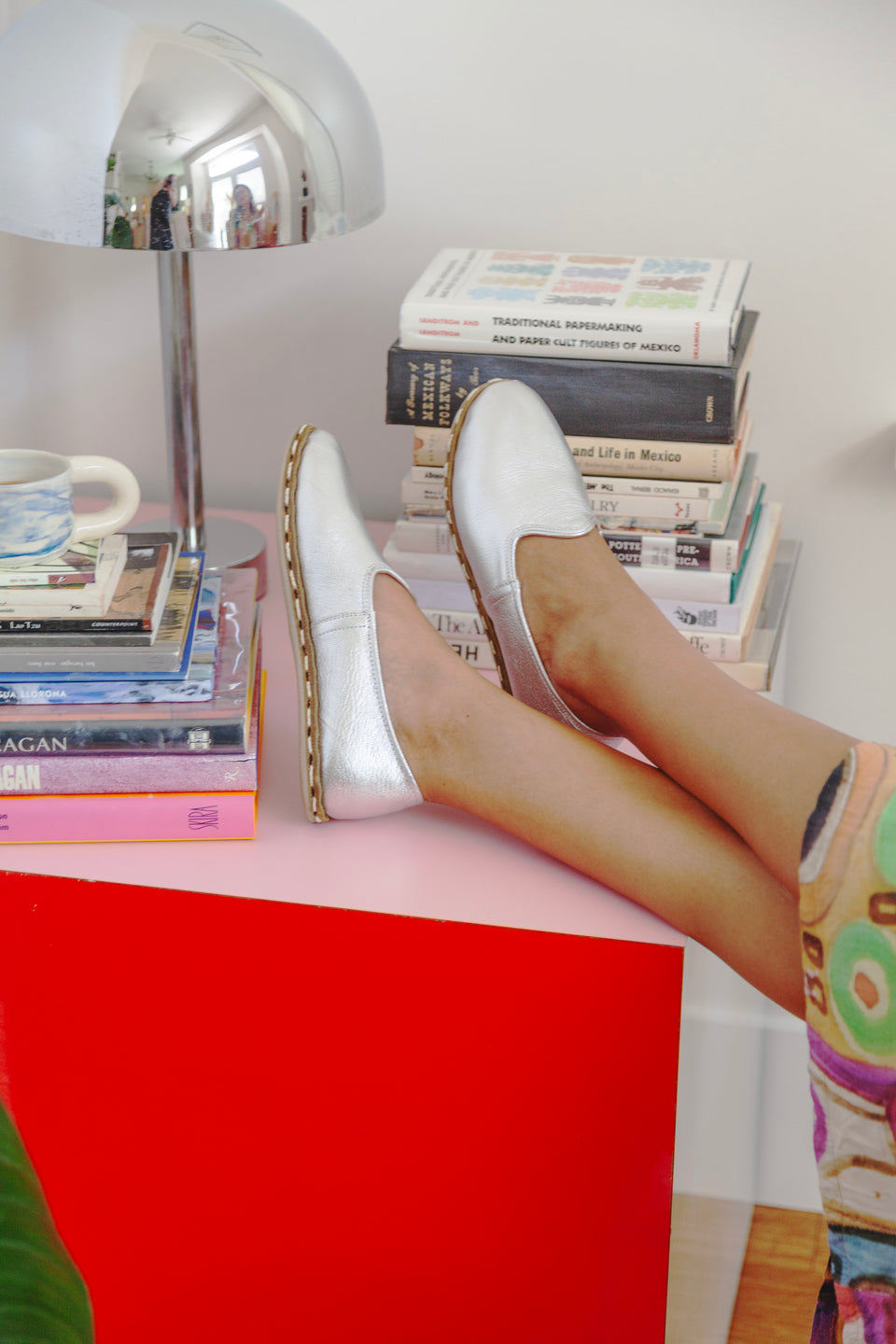 "Sabahs colorful slip-ons have become my go-to travel shoe."
"Pretty much my dream description of footwear, especially on a flight."
"...Sabahs are insanely comfortable and only look better the more you wear them."