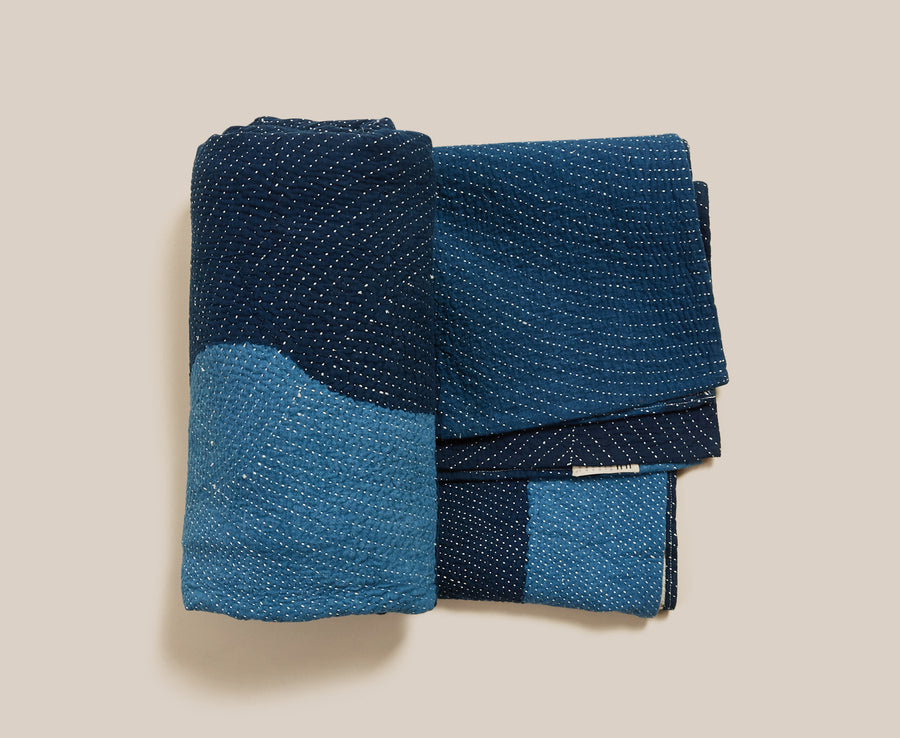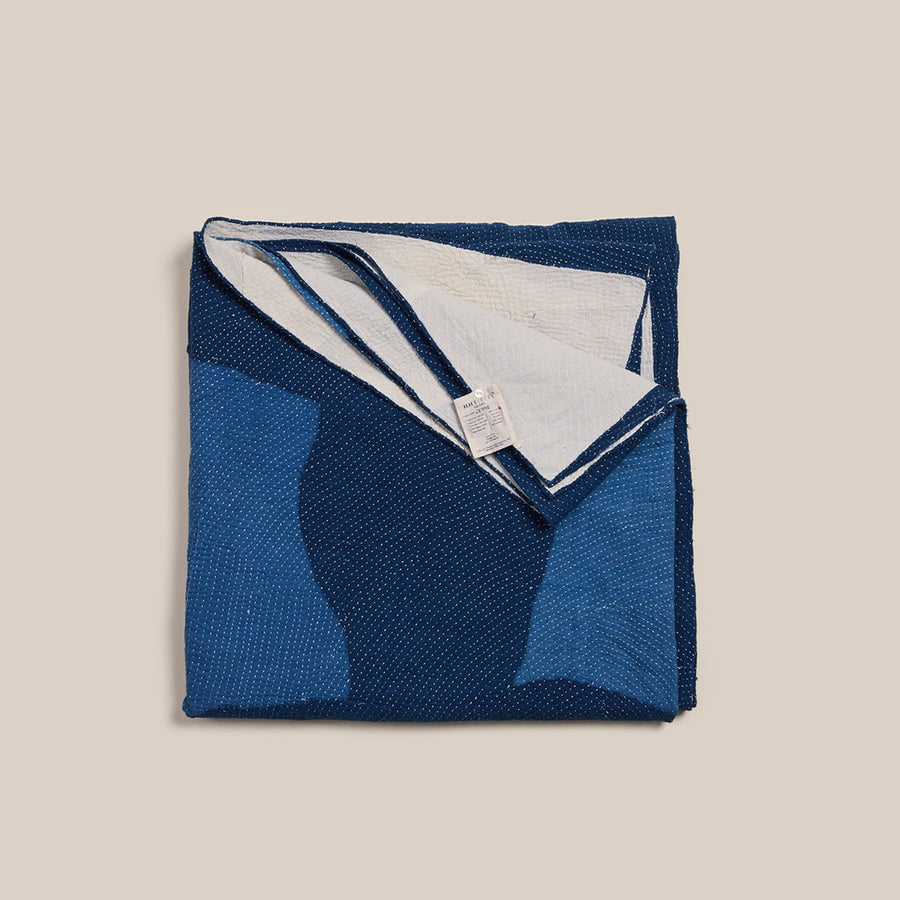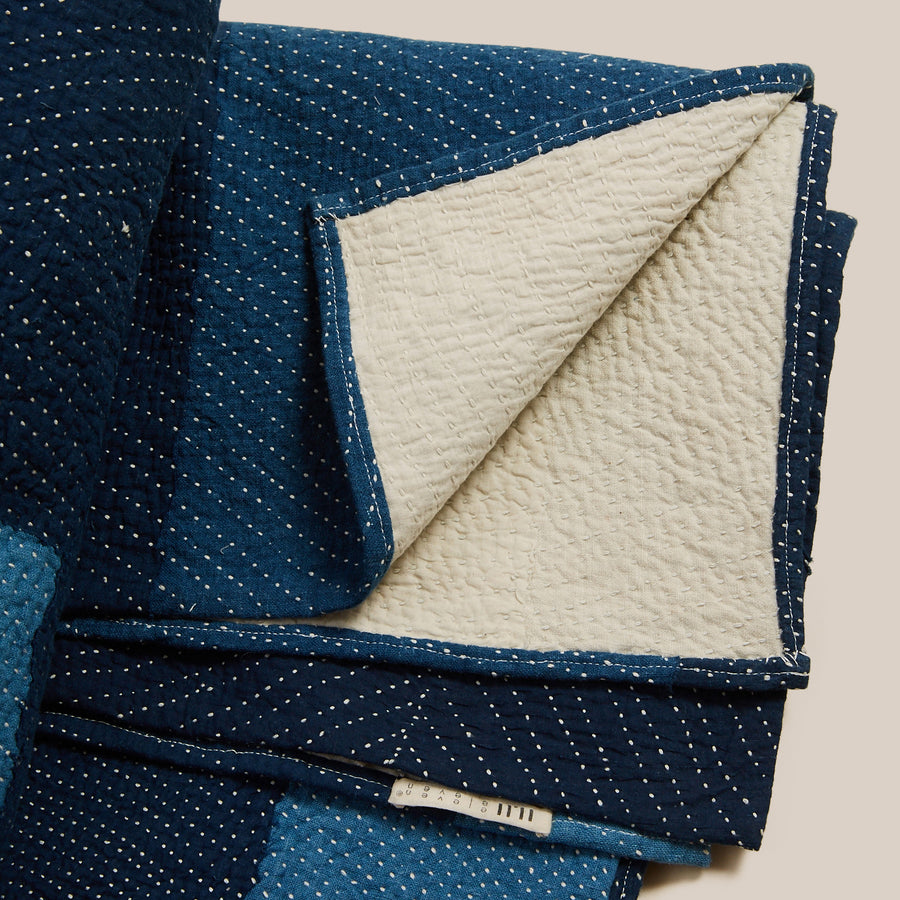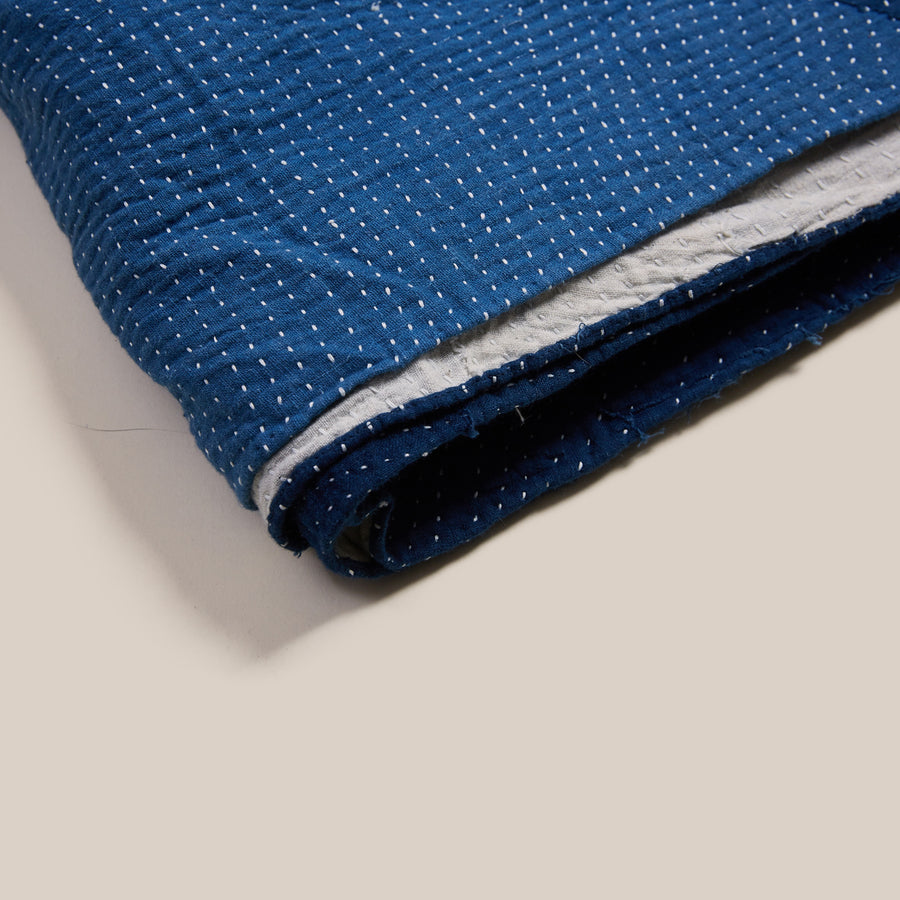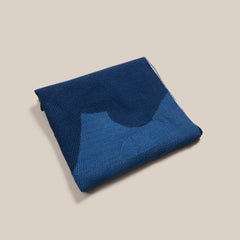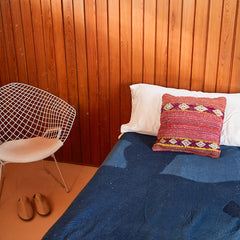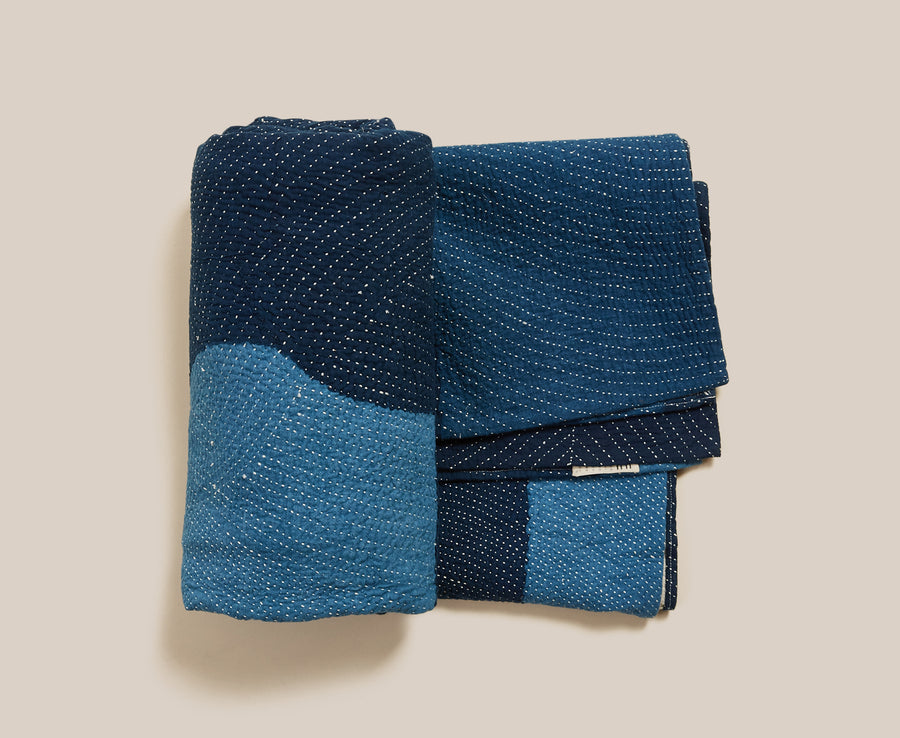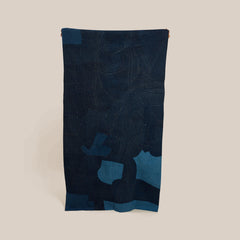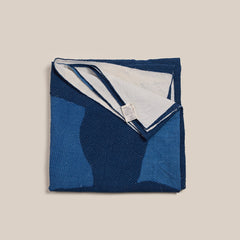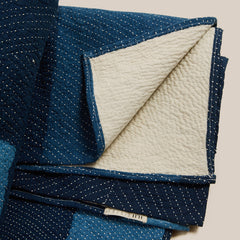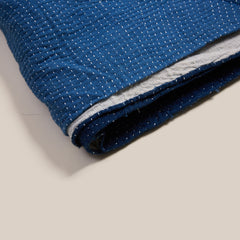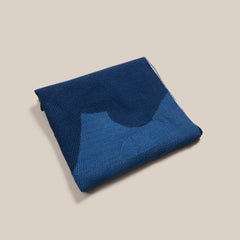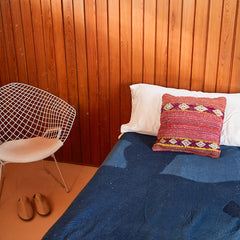 Indigo Patchwork Quilt by 11.11
$450
The Indigo Patchwork Quilt by 11.11 is a beautiful garment made of 100% organic cotton and natural indigo. Use as a blanket, a throw for the sofa, or as a decorative piece. It's a collectible -- made using a zero waste design practice that relies on leftover scraps from the production of other garments. After each garment in the 11.11 collection is cut and stitched, the by-products are collected and used in the making of the Indigo Patchwork Quilt and other reclaimed accessories. The Indigo Patchwork Quilt is made by hand and by name by local artisans in India. Much like our Sabah shoes, this garment has been signed, numbered and dated by the artisan who made it.
Read More
FREE FLOW KANTHA QUILT, COMPOSED OF VARIOUS WEIGHTS OF ECRU & SAGE FABRIC
WE RECOMMEND WASHING THIS GARMENT SEPARATELY AND DO NOT EXPOSE IT TO DIRECT SUNLIGHT AS IT COULD LEAD TO VARIATION IN COLOR DO NOT BLEACH DO NOT IRON
COLOR BLEEDING IS NORMAL IN NATURALLY DYED GARMENTS IN THE INITIAL WASHES AFTER WHICH THE COLORS STABILISE. THE FADING AND BLEEDING OF THE NATURAL DYES RESULT IN GRACEFUL FADES WITH THE PASSAGE OF TIME.